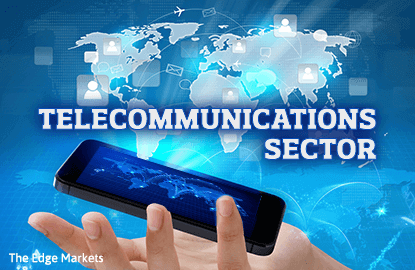 SINGAPORE (Nov 3): SIM cards have been around for ages since the advent of the mobile phone, and now embedded SIM (eSIM) could potentially shake things up not just for manufacturers, but for subscribers and telcos.
eSIM allows subscribers to switch carriers remotely, without having to visit a store to physically change SIM cards to activate service.
In a Wednesday report, DBS lead analyst Sachin Mittal notes that Singapore has done trials on eSIMs and expects eSIM enabled smartphones to be launched in 2017. This new development could spell good and bad news for telcos, as it allows connection to newer devices in the Internet of Things (IoT) era, but increase churn rate due to the ease of switching carriers, notes Sachin.
While there are still barriers to adoption such as security concerns about customer data, faulty eSIMs rendering the device unusable as well regulatory roadblocks, many telcos such as AT&T, and manufacturers such as Apple and Samsung, along with global body GSMA have embraced the standard. Early adoption has already started, with devices such as the Samsung Gear S2 3G and the Apple iPad Pro 9.7in having eSIMs.
As eSIM adoption ramps up, higher churn is to be expected according to Sachin, as a result of easier switching between carriers and subscribers would be able shop for the best offer on the market. This impact would be more pronounced in the non-contract postpaid market.
The prepaid segment however, could see a higher number of connections as eSIMs would enable subscribers to easily switch between multiple connections without having a dual-SIM phone or carry multiple SIM cards, Sachin notes.
Telcos will face some pressures from this development, especially in the roaming segment, says Sachin, which has been on the decline due to over-the-top (OTT) services. Sachin forecasts a 50% decline in IDD revenues for telcos with the adoption of eSIMs.
"The negative impact would primarily stem from the declining use of international roaming and possible price cuts from telcos on IDD services to make roaming services more attractive to users," says Sachin.
Prepaid users too will likely be nomadic, switching for a better offer, notes Sachin, Markets with no upfront subsidies for handsets might see a radical change, opines Sachin, as consumers can buy handset direct from vendors without visiting a telco shop. Thus markets with upfront handset subsidies should remain stable with subscribers locked into a one- or two-year postpaid contract.
Still, all is not doom and gloom for telcos as eSIMs will allow carriers to expand the use of their networks for M2M (machine to machine communication) and IoT, notes Sachin. There will also be cost savings from lower SIM manufacturing and distribution, especially in prepaid SIM cards, where distributors retain a small percentage of revenue.
However, such a development would level the playing field for newer smaller players as they won't require the wide distribution network or mutiple customer touch points that an incumbent telco has, Sachin notes.
"New players have the opportunity to cut down initial costs of setting up logistics of SIM distribution," says Sachin.
Thus bundling, digital services and content will serve as key differentiators for telcos moving forward into the eSIM age, notes Sachin.
In Singapore, such developments can only exacerbate revenue losses for StarHub and M1, as both players have been losing mobile revenue share in the three player market, notes Sachin. When the new entrant arrives, Sachin expects further loss of revenue share for both telcos. The new entrant into the Singapore telco market is facing a somewhat protect market due to the postpaid heavy contract-based subscriber market notes Sachin.
"However we believe that eSIMs would work to level the playing field for Singapore's fourth player, expected by 2017, by reducing the incumbent advantage on distribution channels," says Sachin.
"This would be particularly effective in growing the SIM-only market," he adds.