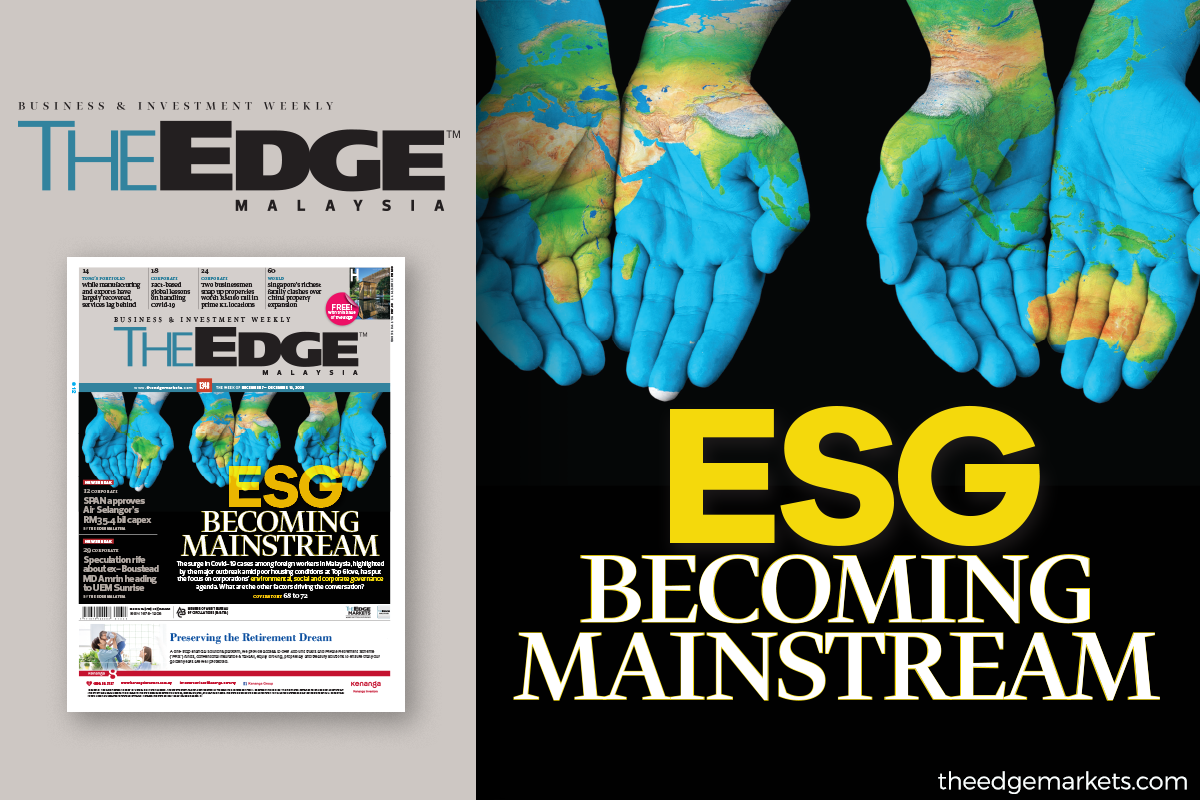 KUALA LUMPUR (Dec 5): The country's grappling with the Covid-19 outbreak among foreign workers, specifically at the world's largest glovemaker Top Glove Corporation Bhd, has cast the spotlight on how businesses are addressing environmental, social and corporate governance issues that they face.
Last Tuesday, the Ministry of Human Resources opened 19 investigation papers against six companies related to Top Glove for its failure to apply for an accommodation certificate from the authorities which led to the discovery of other offences, including dense, uncomfortable accommodation and lack of proper ventilation. The enforcement operations took place in five states.
Indeed, the crowded dormitories have become a boon to the spread of Covid-19. The Teratai Covid-19 workplace cluster, which predominantly comprises workers from Top Glove's dormitories in Klang as well as those from factories in other areas in Selangor, has so far recorded 5,094 cases as at last Thursday, out of 6,632 tested.
Such an event has not only sharpened investors' focus on how companies treat their migrant workers but also raised questions on the enforcement of the country's labour laws.
While not entirely new, conversations on environmental, social and governance (ESG) have been spreading especially in the wake of Covid-19 with companies all over the world asking if the pandemic was a risk they have overlooked.
This in turn has made companies sit up to look into ESG considerations within their operations.  
Although the palm oil industry has been addressing issues of deforestation and human rights abuses for many years, ESG concerns are emerging in other sectors, namely gloves, oil & gas, construction, manufacturing and others.
Is ESG becoming mainstream now? Can companies afford to overlook ESG considerations?
Read The Edge's cover story this week to find out.