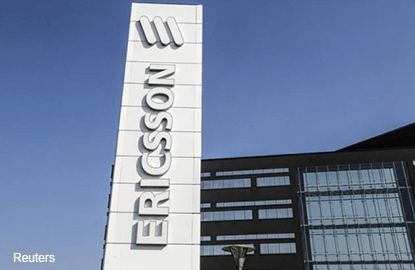 This article first appeared in The Edge Financial Daily, on December 22, 2015.
HELSINKI: Ericsson AB and Apple Inc settled a legal dispute over mobile-device patents, reaching a licensing agreement and paving the way for cooperation between the two technology-industry giants. Ericsson shares jumped.
The companies reached a global cross-licensing pact and plan to collaborate in multiple technology areas, including 5G development, video network traffic management, and wireless networks, Ericsson said yesterday. Apple will make an initial payment to Ericsson and then pay royalties as part of the seven-year pact.
The companies were entangled in a global licensing battle, with Ericsson claiming the iPhone maker infringed on its patents for technologies fundamental to the way mobile devices communicate. Ericsson, the biggest maker of wireless networks, is seeking more revenue from its intellectual property as competition in its main business weighs on revenue growth.
Ericsson said it estimates intellectual property revenue of 13 billion kronor (RM6.4 billion) to 14 billion kronor this year, including positive effects from the Apple settlement.
While Apple's iPhone and iPad have won over users in recent years, Ericsson helped pioneer the mobile-device market with its handsets in the 1990s. The company sold its mobile-phone business to Sony Corp in February 2012, five years after Apple introduced the iPhone, which is now its largest revenue source. — Bloomberg