This article first appeared in Capital, The Edge Malaysia Weekly, on December 31, 2018 - January 06, 2019.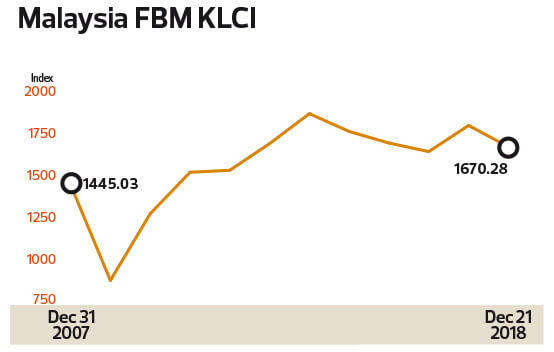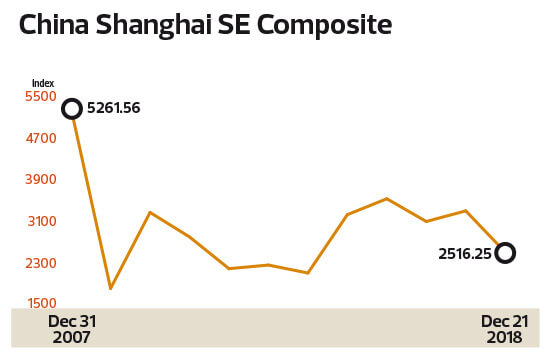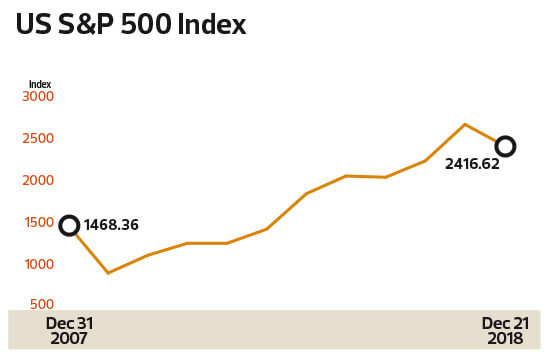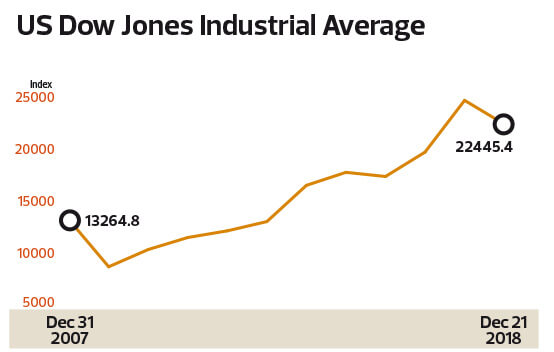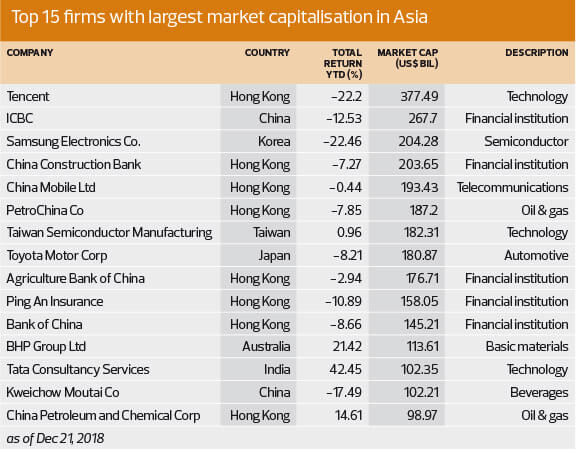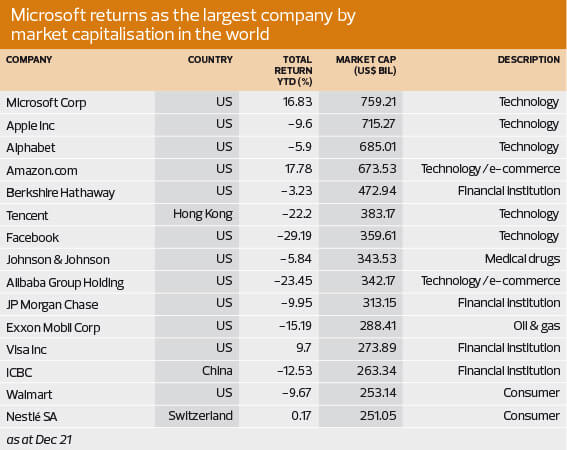 BURSA Malaysia is on course to end the year on a dismal note. More than 80% of the companies listed on it slipped into the red as major indices around the world plummeted in the last quarter of the year owing to concerns over a weakening global economy and escalating trade tensions.
The turbulence in the equity markets is testing the faith of investors. In fact, the US stock market is looking at its worst performance since the 2008/09 global financial crisis. The S&P 500 and Dow Jones Industrial Average had fallen 9.6% and 9.2% respectively year to date (as at Dec 21) while Hong Kong's Hang Seng Index and Japan's Nikkei 225 also saw selling pressure, falling 13.9% and 11.4% respectively YTD — their worst showing since 2011. Across the globe, Germany, China, South Korea, the Philippines and Malaysia experienced their worst market performance since 2008.
The FBM KLCI was down 7% YTD, compared with a 39.3% drop in 2008.  The MSCI ACWI Index was hit as well, tumbling 13.3% YTD. The only other time this world equity index, which includes both emerging and developed world markets, saw a double-digit decline was in 2008, when it fell 43.5%.
It is worth noting that most of the downward pressure occurred in the last quarter of 2018. The S&P 500 Index had risen 9% as at end-September before crumbling 17.1% over the following three months. Similarly, the DJIA was up 7% at end-September, closing at a high of 26,828.39 points on Oct 3 before declining sharply more than 15% to close at 22,445.37 points on Dec 21. The tech-heavy Nasdaq Composite Index entered a bear market on Dec 21 when it closed at 6,332.995 points, representing a more than 20% decline from a high of 8,109.688 points recorded in August.
Apart from the global volatility, the domestic market was also faced with new uncertainties following the first change of federal government in the country's history. Some of the sectors that have been impacted are construction, telecommunications, e-government services and gaming. The small-cap space was also squeezed amid the negative sentiment surrounding the equity market. The FBM Small Cap Index had fallen 34.7% YTD to close at 11,130.64 points.
Most of the research houses believe the unprecedented election  led to policy shifts and resets as the new government prioritised cost-of-living issues, its finances and the balance sheet for long-term sustainability. Initial concerns over the RM1 trillion national debt also caused some uncertainties in the market, especially among foreign investors. All eyes are on the ongoing policy reviews, which could  lead to lower corporate earnings in 2019 if government contracts fetch lower profit margins.
Bursa sailed into a perfect storm when the price of crude oil fell more than 30% from more than US$80 per barrel in early October to about US$53 on Oct 21. It is now more than 20% below the Budget 2019 assumption of US$72 per barrel, which could affect the country's medium-term fiscal targets.
Other commodity prices are also on a downward trend amid growing concerns over global demand. Take crude palm oil. It has hit a three-year low of RM1,960 per tonne, hurting most of the plantation counters.
On a positive note, healthcare and finance were among the sectors that did well in 2018, as did  consumer-related stocks. Healthcare benefited from its defensive earnings quality while consumer players gained from improved consumer spending due to cash handouts and the tax holiday from June 1 to Aug 31.
The outperformance of the financial sector against the FBM KLCI could be due to its stronger earnings growth prospects relative to other sectors. It is also worth noting that despite its decline, the FBM KLCI outdid most of its regional peers, except for Indonesia's Jakarta Composite Index and South Korea's KOSPI.
Save by subscribing to us for your print and/or digital copy.
P/S: The Edge is also available on Apple's AppStore and Androids' Google Play.