This article first appeared in The Edge Financial Daily, on August 15, 2018.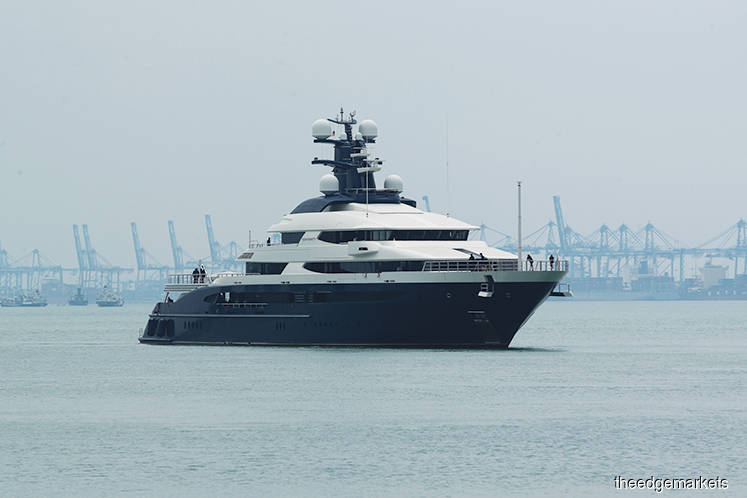 KUALA LUMPUR: The seizure of super yacht Equanimity is in accordance with prescribed laws and therefore legally valid, said Minister in the Prime Minister's Department Datuk Liew Vui Keong yesterday.
He was refuting allegations by fugitive Malaysian financier Low Taek Jho's (Jho Low) lawyer that the seizure by Malaysian authorities is against court rulings in Indonesia and the US.
"The seizure of Equanimity by the Malaysian government, 1Malaysia Development Bhd (1MDB) and two of 1MDB's subsidiaries is valid and in accordance with the procedures set out in Malaysia's laws.
"At the request of the Malaysian government, as well as these companies, the Kuala Lumpur High Court has issued an arrest warrant against the Equanimity once the vessel arrived at the [Boustead Cruise Centre in] Klang on Aug 7," he said during the minister's question time in Dewan Rakyat yesterday.
He said this in response to Datuk Seri Azalina Othman Said's (Barisan Nasional-Pengerang) request for clarification from the Prime Minister's Department on claims by Low's lawyer that the yacht was seized illegally by the Malaysian government.
The government, Liew said, intends to seek a court declaration that the 1MDB Group is the yacht's legal owner and for proceeds from the vessel's sale to be returned to the government via 1MDB.
Liew added that the government is still awaiting Jho Low's return to reclaim the US$250 million (RM1 billion) yacht, reportedly owned by him. "We are waiting for Jho Low's arrival in our country."
On Aug 5, a local English-language daily quoted Jho Low's lawyer James F Haggerty as saying in a statement the action of Prime Minister Tun Dr Mahathir Mohamad's government had illegally taken possession of the yacht, and that the move is a violation of an Indonesian law and a court decision by a politically motivated Malaysian government.
The super yacht, allegedly acquired using 1MDB funds, was first seized by Indonesian authorities in February off the coast of Bali. The seizure was later declared null based on technical grounds. Indonesian police then seized the boat again in July following a formal request for legal assistance from the US.
Last Tuesday, the yacht arrived at the Boustead Cruise Centre in Port Klang, whereupon 1MDB laid claim to the yacht.