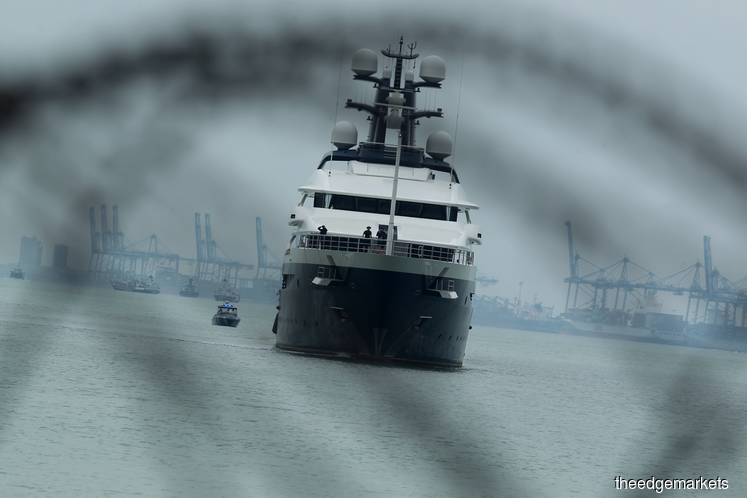 KUALA LUMPUR (Aug 17): The sale of the Equanimity superyacht could fetch at least RM500 million, Deputy Rural Development Minister Sivarasa Rasiah said, adding the proceeds will be used to repay 1Malaysia Development Bhd's (1MDB) debt.
"We are not going to get that much for that yacht, I think. We'll be lucky and hope to get RM500 million," Sivarasa, a veteran lawyer who left the Malaysian Bar six weeks ago, said at the final day of the International Malaysian Law Conference 2018 here today.
Comparing the yacht with cars, Sivarasa said the value of the Equanimity will depreciate over a period of time. 
"You buy today, the price tomorrow will drop 10% to 20%," he added. 
Despite the lower price tag, Sivarasa said the RM500 million proceeds will be used "to repay the massive 1MDB debt" amounting to RM50 billion — the bulk of which is guaranteed by the government.
The Equanimity super yacht, which is the 54th largest in the world, was said to be bought by businessman-turned-fugitive Low Taek Jho, using monies allegedly siphoned from 1MDB.
On Aug 7, the Equanimity — which was handed over by the Indonesian authorities — was served with an arrest warrant. It is currently docked at Boustead Cruise Centre in Pulau Indah, Selangor.
Finance Minister Lim Guan Eng had previously said the government expects to get the "best value" from the impending sales of the Equanimity and draw back as much money as it can recoup from the superyacht. 
Earlier this week, Attorney-General Tommy Thomas said the government expects to complete the sale of the Equanimity within this year, possibly in the next three to four months.