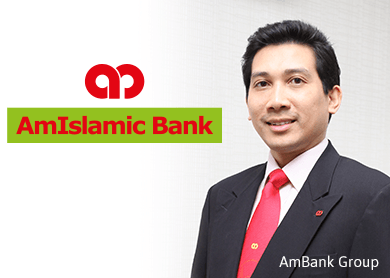 KUALA LUMPUR (Apr 8): AmIslamic Bank Bhd, the Islamic banking subsidiary of AMMB Holdings Bhd (AmBank Group), has appointed Eqhwan Mokhzanee Muhammad as its chief executive officer effective April 1, 2015.
"We are confident Eqhwan will be able to lead AmIslamic Bank to greater heights in the Islamic finance space," said AmBank Group chairman Tan Sri Azman Hashim in a statement today.
"With Malaysia as a leading global player in Islamic banking and playing a pivotal role in its development, Islamic banking is set to continue to contribute significantly to the growth of the capital markets alongside the conventional banking system in the country," he added.
A chartered accountant, Eqhwan has more than 17 years of working experience, mainly in the financial services industry.
He has extensive Islamic banking experience with PricewaterhouseCoopers and well known foreign and local financial institutions.