This article first appeared in The Edge Financial Daily, on May 3, 2019.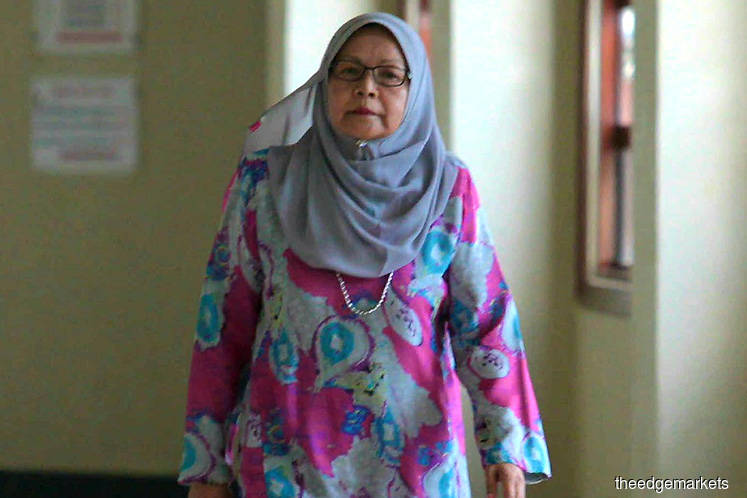 KUALA LUMPUR: A former official of the Economic Planning Unit (EPU) told the High Court yesterday that the agency had rejected a RM3 billion grant sought by 1Malaysia Development Bhd (1MDB) to avoid being negligent.
1MDB's then chief executive officer, Datuk Shahrol Azral Ibrahim Halmi, had applied for the grant in August 2010 to set up SRC International Sdn Bhd as a special-purpose vehicle (SPV) company to explore energy resources, said former EPU deputy director-general (macro) Datuk Dr Kamariah Noruddin.
"I would safely assume that this is a serious proposal since it was submitted directly to the [former] Prime Minister [Datuk Seri Najib Razak], by the CEO of 1MDB," Kamariah said when testifying in Najib's SRC International trial.
"But in EPU, we cannot at that juncture, provide the grant, given that this (the request for the grant) was only a three-page letter," she said.
"At that point of time, the annual allocation for development averaged RM42 billion for the entire nation. If we take RM3 billion out of it, this would amount to about 7% of the entire development budget for the entire nation.
"We do not have the privilege of such a huge development budget to give a grant of RM3 billion to a company which has not been formed, and we have not seen the return of investment. It would amount to negligence if we provide (the grant)," she said during re-examination by the prosecution.
Kamariah, 61, who retired last year, said 1MDB was subsequently only given a grant of RM20 million to set up SRC International.
She explained that normally, applications for allocations by government-linked corporations are make through the respective ministries.
"What strikes me the most (about the 1MDB application) is that it was difficult to process, as it is unusual, as we are required to directly respond to the prime minister," she said in reply to Deputy Public Prosecutor Mohd Ashrof Adrin Kamarul.
Kamariah said Shahrol's letter was addressed directly to then-prime minister Najib, and following that, Tan Sri Nor Mohamed Yakcop, who was then the minister in the Prime Minister's Department in charge of the EPU, was asked to look into it.
The witness said she remembered that then EPU director-general — the late Datuk Noriah Ahmad — was asked to prepare a memorandum with regards to the application.
The idea, Kamariah said, was to have SRC (which stands for Strategic Resource Company) serve as an SPV to ensure the supply of coal, uranium, petroleum and natural gas to meet Malaysia's energy needs.
"Previously, TNB (Tenaga Nasional Bhd) was responsible for bringing in coal and uranium but now it does not mind having SRC International roped in as well. However, the dependency on TNB was high at 80%. This SPV was planned to ensure energy security," she said.
The witness added that petroleum and natural gas were substantially left out as Malaysia already has Petronas and hence the proposal to set up SRC was limited to procuring coal and uranium.
Kamariah identified the memo written by Noriah where Nor Mohamed gave his blessings and, in the end, an allocation of RM20 million was approved via a letter dated Oct 12, 2010 which was then approved by Najib three days later.
The former deputy director-general said she cannot answer how the amount of RM20 million was arrived at despite the request for RM3 billion.
Kamariah said the amount was disbursed by the finance ministry.