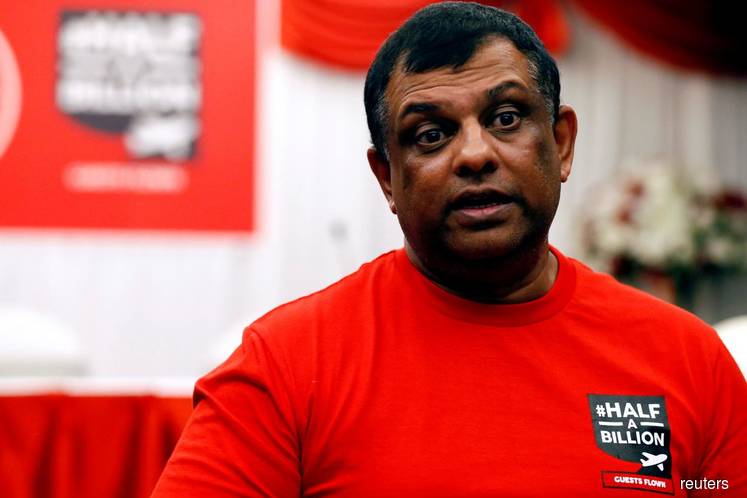 NILAI (Oct 15): Epsom College in Malaysia (ECiM) today launched the A-level programme starting next year, with offers to local students with more affordable education.
The Chairman of the Board of Governors Tan Sri Tony Fernandes said the new 18-month A-level programme will commence in January next year which is available only for Day Students, making it an ideal option for Sijil Pelajaran Malaysia (SPM) leavers who want to start immediately after the examinations. 
"We welcome pupils of all backgrounds and abilities with the fee reduction from more than RM180,000 for Epsom's traditional two-years A-levels to RM40,000 for this 18-month programme. This is kind of my dream when we set up this school over the years ago... we look to reduce the fee so that, many people can experience a great education.
"The idea (reduced fee) is a special fee for 18-month programme. It is not to make money but to offer as many people to have a good education and we want as many people to benefit from it," he told reporters after launching the 18-month A-level programme here, today. 
Also present were ECiM Headmaster Dr Murray Tod.
Furthermore, Fernandes said the programme is targeted for students who can not afford the standard price of Epsom's traditional two-years A-levels programme.
"However, priority is on the result of the students and that they can afford this special fee," he said. 
Meanwhile, Tod said the programme was tailored with the same quality and intellectual depth as ECiM other programmes with the subject being offered included Biology, Chemistry, Physics, Economics, Accountancy, Computer Science, Mathematics and Business. — Bernama