This article first appeared in The Edge Malaysia Weekly, on November 16, 2020 - November 22, 2020.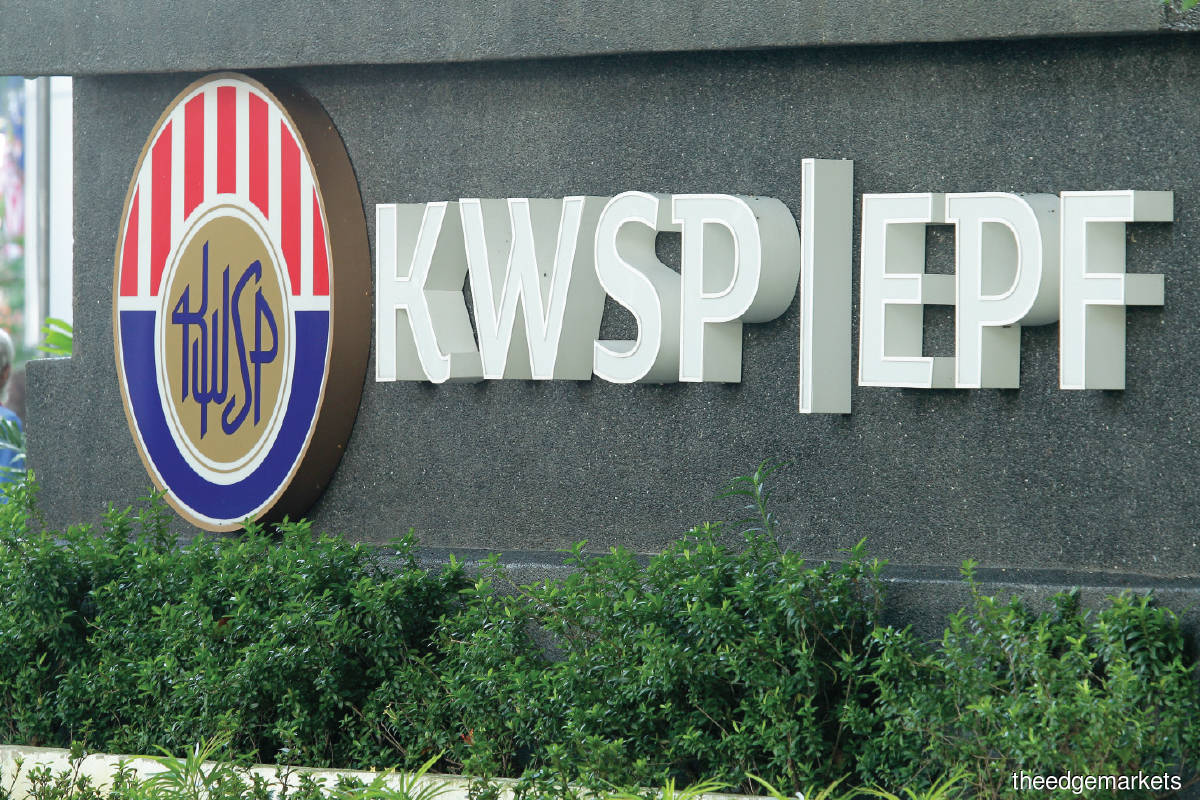 THE Employees Provident Fund (EPF), the country's largest retirement fund, wants brokerage firms in Malaysia to incorporate environmental, social and governance (ESG) considerations into their research process alongside traditional financial metrics, starting next year — or risk being dropped from its panel of brokers.
The Edge has learnt that the expanded focus by EPF comes as it includes the input from its sustainable investment unit in its evaluation of panel brokers from January 2021. The Sustainable Investment Centre (SIC) was established in February with the primary role of formalising the fund's framework and policy for sustainable investments, slated to be launched next month.
The new requirement is non-mandatory, leaving brokerages to decide whether to adopt it, but many may be compelled to comply to remain on EPF's panel of brokers.  As at end-June 2020, the EPF's investment assets stood at RM929.64 billion.
EPF did not specify how it would evaluate ESG reporting by the brokerages. At the time of writing, the fund had yet to respond to questions from The Edge.
Kenanga Investment Bank head of research Koh Huat Soon says government-linked company (GLC)-backed fund clients are leaving the door open for brokerages to allocate resources and incorporate aspects of ESG in their reporting.
"ESG is increasingly becoming an important consideration for GLC funds such as the EPF and Kumpulan Wang Persaraan (Diperbadankan). It's also time for us all to step up our game when it comes to supporting ESG causes," he tells The Edge.
Koh says brokerages in Malaysia are at different levels of preparedness in terms of incorporating ESG considerations into their research process. "One of the challenges we face is that ESG investing is a fairly new subject. It is still an educational process for most of us. Also, rating companies based on their ESG performance can be very subjective."
Koh says Kenanga embarked on its ESG reporting journey early this year, covering stocks such as Nestlé (Malaysia) Bhd, DiGi.Com Bhd, Top Glove Corp Bhd and Tenaga Nasional Bhd to begin with. It has also assigned several analysts to focus on ESG matters.
"We are taking it one step at a time. It is a big endeavour. Eventually, of course, we hope to employ ESG evaluation in every company that we cover on top of the usual fundamental methodologies.
"One of the first things we did was to familiarise ourselves with the different standards of reporting out there, such as the Sustainability Accounting Standards Board standards in the US and the Global Reporting Initiative standards in Europe, and see how they measure individual companies' performance against those standards," he says.
He believes that brokerages treating the ESG topic as something that can wait will be left behind. "Clients who rely on sell-side research for ESG inputs may be found wanting. It will put them at a disadvantage in time to come because they cannot value-add from an ESG angle."
Alexander Chia, head of regional equity research at RHB Investment Bank, concurs.
"We have asked all our analysts to start appraising companies under coverage from an ESG perspective, but it is still very much a work in progress at this point in time. We haven't reached the holy grail yet," he said during a webinar organised by RHB Asset Management last week.
As part of this effort, RHB has created its own proprietary scoring system for assessing ESG risks, starting with FBM KLCI constituent stocks under its coverage.
UOB Kay Hian head of research for Malaysia Vincent Khoo says there is no cookie-cutter approach in incorporating ESG assurance into valuations, although there has been a clear correlation of poor ESG ratings, especially on the "G" aspect, negatively affecting valuations and vice versa.
"It is a pragmatic issue that needs to be worked out. But I doubt it is going to be something uniform per se," he tells The Edge.
And it is critical to start somewhere now. "The 'G' (in ESG) is very important in the sense that, if you have companies which in the past compromised investors' interests, obviously they have to be punished. So, the companies' valuation has to reflect that," says Khoo.
"Still, whether companies meet ESG criteria is subjective. Let's say, if a company is not so compliant on the 'E' aspect (of ESG) — maybe it is below average — but not detrimental to the environment, then I feel this should be taken into consideration as well," he says, adding that there are no standardised ESG metrics for brokerages at this point in time.
RHB's Chia also points to the lack of standardisation in terms of ESG data presentation. "Right now, everybody is just doing their own thing in terms of what they think is right. Bursa Malaysia and the Securities Commission Malaysia have put forward some guidelines, particularly on the governance and social aspects of how data needs to be presented and what kind of information should be presented. But when we look at the 'E' aspect (of ESG), it is still very much a sector/industry-specific kind of provision of data that relates to that particular company."
Chia notes that, while the ESG discussion is still in its infancy in Asia compared with developed markets such as the US and Europe, it has become more mainstream in Malaysia in the last year or so, driven by the investor base.
"One of our largest local GLC investors, the EPF, is clearly investing a lot of resources in this ESG aspect of how we should be looking at investments. The retirement fund recently formed an ESG team comprising at least nine analysts, culled from its existing research team. So, that gives us a pretty good sense of the degree of importance that the EPF is putting on this particular concept," he says, adding that, from a regulatory perspective, there is no specific timeline for the adoption of ESG metrics by brokerages in their research process.
"Still, the reality is that the larger companies will have more resources to pursue ESG adoption. There is the dichotomy between the [wide range of] data that larger companies are able to share versus the fewer resources that smaller companies have to put into this [area]. Clearly, the big companies are the ones that are leading the way in terms of transparency with regard to ESG-related metrics."
Chia adds that, looking ahead, companies in sectors that have many ESG-related issues — such as plantation, glove, and oil and gas — will come under the spotlight.
Kenanga's Koh says being ESG responsible adds value to Malaysia's equity market, which has been seeing foreign fund outflows lately. "I think we can help reverse that by projecting a positive ESG image."
He warns, however, that some companies are just jumping on the ESG bandwagon but are not "walking the talk". "Don't just report, but do what you say you are going to do. Greenwashing is when firms give misleading claims about their ESG credentials because it is a regulatory requirement to do sustainability reporting in their annual reports."
He says analysts must also engage with companies on ESG matters — beyond just going through their sustainability reports — and satisfy themselves that the company is actually doing what it says it is doing.
Koh also points out that ESG is a long-term endeavour. "The problem is when investors become too fixated on short-term results. That's why it requires a lot of understanding on the part of investors' expectations," he says.