This article first appeared in The Edge Financial Daily, on August 10, 2018.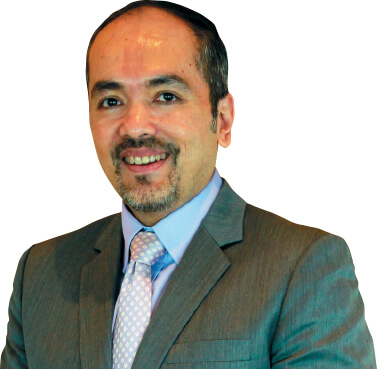 EPF is increasingly concerned about deteriorating mental health, unequal income distribution, and job displacement due to automation, says Alizakri. Photo by Shahrin Yahya
KUALA LUMPUR: The Employees Provident Fund's (EPF) assets under management will reach RM1 trillion in the next two to five years, says its incoming chief executive officer Tunku Alizakri Alias.
The retirement fund's assets now stand at over RM814.38 billion, he said at the EPF-organised International Social Security Conference yesterday.
Alizakri is currently the deputy chief executive officer of strategy of EPF, which is one of the largest institutional investors in the country.
He added, during an interview on the sidelines of the conference, that EPF and the government have developed a better understanding of the "social good" of the fund.
"Maybe our members should start thinking about [whether] the end goal of just getting higher financial dividends [is] the only reason that we should exist," he said. "Should we not balance it out with the social good that the fund can go into?"
This may come at a cost of lower dividends being paid out, although Alizakri was quick to point out that such an event was mere conjecture.
"EPF exists as a fund to provide retirement benefits for its members. Risk return profiles have to be very specific. [We have to look at] which provides the most stable returns, which would be the infrastructure investments," he said.
Outgoing EPF chief executive officer Datuk Shahril Ridza Ridzuan, who spoke at the close of the conference, stressed on the importance of a long-term policy for the fund.
"I hope that EPF together with our partners and policymakers are able to look forward [to form] a long-term policy, which is always hard in a democracy when you're under short-term pressure."
He said it is nonetheless extremely important for players in the social security space to focus on long-term goals and not just short-term fiscal results.
Alizakri, meanwhile, shared that EPF is pushing for a national social welfare blueprint and coordinating body in order to better organise social welfare schemes and institutions in the country.
"We must balance economic growth with social progress," he said.
In his presentation at the conference, Alizakri said EPF is increasingly concerned about deteriorating mental health, unequal income distribution, and job displacement due to automation.
"A key question for policymakers is [that] should we spend on making things, or on boosting creativity among Malaysians so that we can get more intellectual property rights (IPRs)?" he said, explaining that IPRs are what where real power lies in today's technological economy.
The fund is also concerned that it is no longer relevant among younger Malaysians, and is therefore striving to remain relevant to Malaysians at all stages of their lives instead of only retirement.
"We have to adapt to cater to different lifestyle needs," Alizakri said, pointing at its collaboration with ride-hailing giant Grab to encourage its drivers to participate in EPF's voluntary retirement savings programme, Caruman Sukarela Insentif Persaraan (i-Saraan).
"By contributing to the scheme, Grab drivers can enjoy the same benefits as an EPF member, such as annual dividends on their retirement savings, tax relief, death benefit and access to our retirement advisory service at no cost," Shahril said in a statement yesterday.
On top of annual dividends and benefits, the government would top up an additional 15% of annual contributions to a maximum of RM250 per year until 2022 for members below age 55.
EPF's previous experience with voluntary schemes had indicated that Malaysians could also be "nudged" into making saving a habit via incentives, said Alizakri.
"Hopefully [after that], people will take more accountability for their financial decisions," he said.
On rumours that EPF and the Social Security Organisation may be merged, Alizakri said neither agency had received any official directive on the matter.
However, he pointed out that the former reported to the finance ministry and the latter to the human resources ministry.
The two agencies were also built on different models, with EPF's being social benefits and Socso's being social insurance, he added.