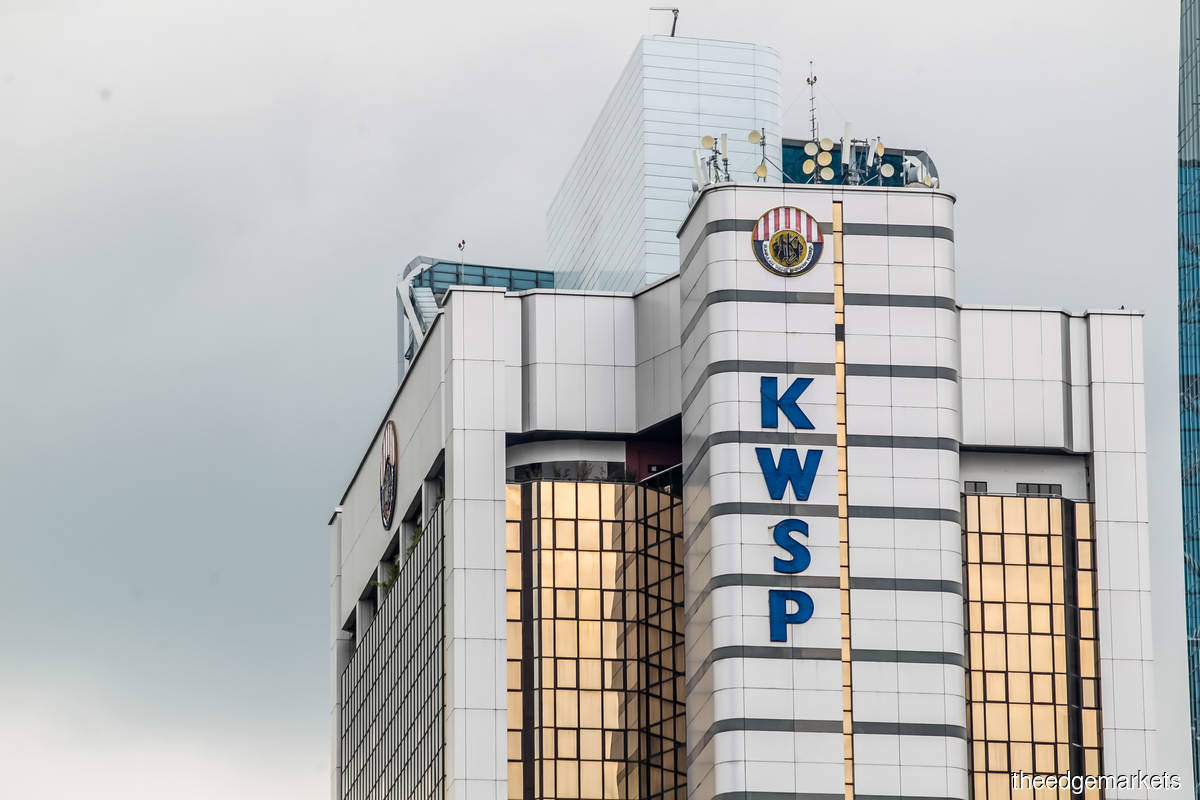 KUALA LUMPUR (Nov 23): The Employees Provident Fund (EPF) has cautioned that its members are at risk of falling into old-age poverty, but vowed to address poor social protection coverage among Malaysian adults and the issue of inadequate savings for retirement.
"We have seen how the issue of [saving] adequacy impacted our members' future retirement well-being, but there is more than just the issue of adequacy. Social protection is a human right for all. 
"This includes those in all forms of work, including those in the formal and informal sectors as well," EPF chairman Tan Sri Ahmad Badri Mohd Zahir said in his opening speech remarks at the EPF's virtual International Social Wellbeing Conference (ISWC) 2021 on Tuesday (Nov 23). 
"To address adequacy of savings and retirement income, we need far-reaching solutions covering an effective safety net programme, comprehensive life-cycle social protection systems, robust labour market and wage policies, sustainable economic growth, reskilling and upskilling of the labour force, as well as policies to encourage automation and digitalisation to help increase productivity," he added. 
He said it is estimated that three out of 10 adults in Malaysia are covered by some form of social protection, such as the government pension scheme and EPF coverage. 
This translates into 7.5 million out of the 23.5 million working age population that are currently residing in the country, Ahmad Badri said.
He added that the Covid-19 pandemic had also shifted the employment landscape towards informality, with the growth of the self-employed and informal bracket expected to increase from the current 5.7 million to 8.8 million in 2040.
Ahmad Badri also highlighted that the EPF is extremely concerned that the majority of its members are now at risk of falling into old-age poverty. 
He said the pandemic had exacerbated the situation for its members as many now face the risk of having insufficient savings to live a dignified retirement following withdrawals of their savings through i-Lestari, i-Sinar and i-Citra facilities to help them stay afloat during these trying times. 
A total of RM101.1 billion have been withdrawn under the three facilities, which is equivalent to 22% of the total of RM530 billion under the government stimulus programme to support Malaysian society as a whole.
"The situation is that 48% of EPF members below age 55 have critically low savings. This is a 28% increase in members reaching critically low EPF savings from before the pandemic," he highlighted. 
"In this context, the EPF would like to contribute to improve the well-being of the people of Malaysia. We are truly supportive of the government's Budget 2022 initiative to extend the i-Saraan programme to include those from age 55 to 60. This will make i-Saraan more attractive to those in the informal sector to save for their retirement," said Ahmad Badri. 
According to Ahmad Badri, the EPF is set to launch the i-Lindung facility, which allows withdrawals from Account 2 to purchase life and critical illness insurance through the EPF platform. 
"Also to be launched in the first quarter of 2022 is the i-Sayang facility, which allows the voluntary transfer of 2% EPF contributions from the husband's to the wife's account," he added. 
"Other initiatives we are exploring include the gradual approach towards mandating legal EPF coverage for non-agriculture informal sector workers. We will also be advocating our voluntary excess scheme where members can compel their employers to increase their EPF contribution to more than the 11% statutory rate," he said. 
On top of that, Ahmad Badri said financial literacy is another area that the EPF will be actively advocating through tools and education campaigns as follows:
The Belanjawanku national reference budget that aims to provide guidance on everyday budgeting in 11 cities and the Klang Valley;
A financial planning portal to enable and empower members to plan their finances and make informed financial decisions; and
Member advisory services that offer free tailored financial advisory for members to obtain financial advice beyond retirement planning, namely i-Lestari, i-Sinar and i-Citra which resulted in a total of RM101 billion being disbursed to over 7.4 million members.
Addressing inequality in times of Covid-19
Meanwhile, EPF chief executive officer Datuk Seri Amir Hamzah Azizan expressed that one of the most worrying concerns exposed by the pandemic is the intensified issue of inequality.
"While many nations have tried to stem the impact through intensive and, may I say, short-term mobilisation of resources in order to eradicate or at least reduce the blow, the issue of inequality has been festering well before the pandemic. These initiatives can only be temporary fixes and not long-term solutions that are able to protect the lives and livelihoods of the people,"  Amir Hamzah said in his preliminary remarks.
With this dire situation in mind, Amir Hamzah said the theme chosen for this year's ISWC is "The New Narrative: Turning the Tide on Inequality". The conference will be discussing in depth the role of social protection in reducing inequality.
"We have with us at this conference not just the policymakers of Malaysia, but also members of the public. In the spirit of democratising knowledge for all, this year we have opened the ISWC for all at no cost. With this, we hope with a good mix of participation, no rock is left unturned in discussing and finding resolutions to the issue of inequality and its many different facets that include economic inequality, healthcare inequality, education inequality and gender inequality," he said.