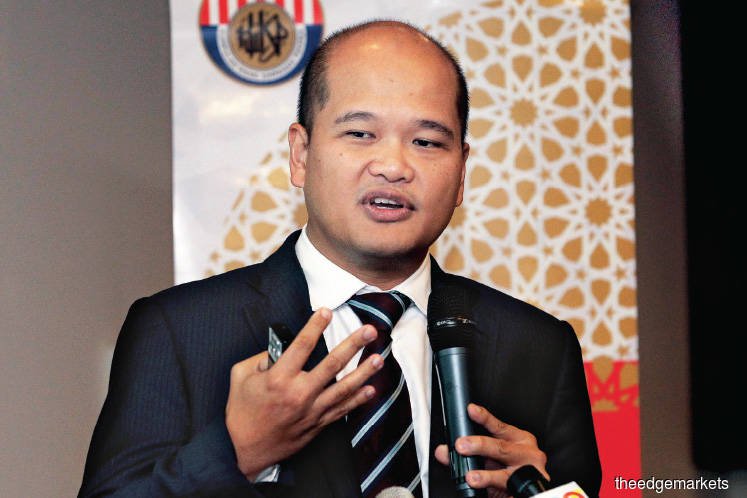 KUALA LUMPUR (Jan 23): Employees Provident Fund (EPF) chief executive officer Datuk Shahril Ridza Ridzuan warned investors of a pullback in the local stock market in the medium term, although the FBM KLCI is likely to continue its good run this year.
"The market is off to a good start this year. We think there's a bit more to go. However, (there is risk of) a correction in the market in the medium term (as) nothing goes up in a straight line forever," he told the audience at a session on "Sustainability and Emerging Markets" during Invest Malaysia 2018 today.
The KLCI gained 4.89 points or 0.27% to close at 1,838.04 today.
He noted that there are a lot of success stories for investing purposes, adding that there are a lot of companies that have shown resilient growth in the past few years as seen by their diversified earnings, with revenue coming from different markets around the world.
On the sidelines, Shahril told reporters that the Malaysian government has been talking closely with the US on EPF's application for sovereign status, which will allow the fund to invest more effectively in the US.
"That will allow us to do more, in terms of infrastructure or real estate investments," he explained.
Shahril also reiterated that the investment with Permodalan Nasional Bhd (PNB) on the Battersea Power Station redevelopment in London was simply because it was an ideal investment for long-term funds such as EPF and PNB.
"For a long-term asset, it's better for a long-term investor … people with a long-term point of view … something like the Battersea Power Station, it's ideal for a long-term funds like EPF and PNB because we are in the best position to deploy capital through the many cycles. As for the developers, they are more [focused] on the short-term development profits rather than a long term," he added.