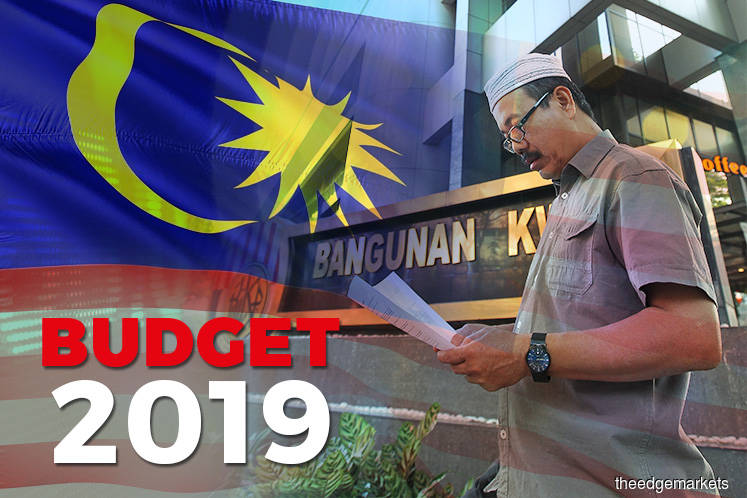 KUALA LUMPUR (Nov 2): Budget 2019 is likely to improve Malaysia's social protection system as it balances long-term imperatives with short term economic needs, according to the Employees' Provident Fund (EPF). 
Notable initiatives under the budget include a reduction in the statutory contribution rate for post-retirees to 4% from 6%, which should incentivise employers to retain older workers.
Another proposal is to do away with the employee statutory contribution, once he or she has turned 60 years old. 
"The EPF views this as a positive measure, as it will allow post-retirees to have higher take-home pay, should they continue to work regularly, taking into account the need for liquidity in their retirement years," EPF chief executive officer Tunku Alizakri Alias said in a statement today, adding this income group can still opt for voluntary contributions. 
The pension fund also lauded the move to separate tax relief for EPF contributions, as well as takaful and life insurance, even though this would reduce the tax shelter element of EPF contributions. 
This was done in recognition that the contributions fall under different aspects of a comprehensive social protection system, EPF said.
Meanwhile, the monthly contribution of RM40 to i-Suri housewives' account would also be continued. Launched on Aug 15, 2018, it has received positive response with some 28,963 or 13.29% of eligible housewives registered under the e-Kasih scheme. 
"This is an inclusive budget which takes into account the needs of all major vulnerable segments of society. The measures broaden the foundation for the development of a strong social well-being infrastructure," Alizakri said.