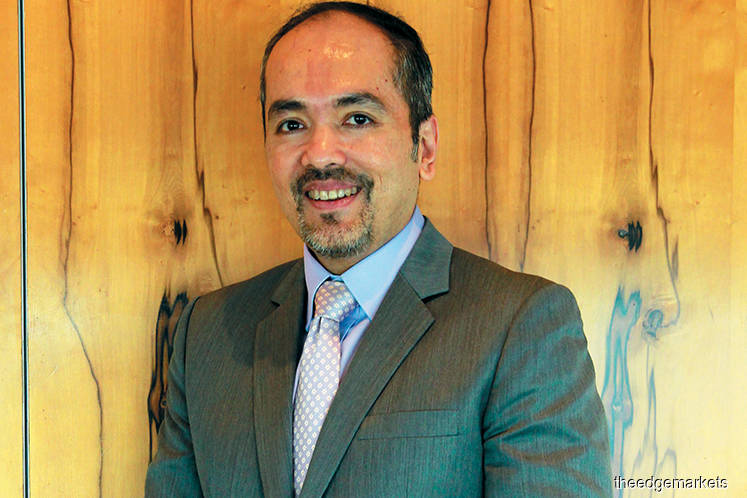 KUALA LUMPUR (Feb 18): The Employees Provident Fund (EPF) said today it is very concerned about the AirAsia-Malaysia Airports Holdings Bhd (MAHB) airport tax dispute, which has became very public because the disagreement reflects badly not only on both companies but also on Malaysia.
EPF chief executive officer Tunku Alizakri Alias said while EPF has sent letters to AirAsia and MAHB to express the fund's concern over the matter, the EPF is not in a position to arbitrate in the dispute and instead is acting as a typical concerned investor.
"Just like any investor, we are actually very concerned that the spat has become very public. This is not only bad for the two organisations. It's also bad for Malaysia as a whole.
"The two companies are representing Malaysia. AirAsia brings in tourists and business people into the country and MAHB operates KLIA, the first point of contact for foreigners, who come to Malaysia," Alizakri said here today at a press briefing on the EPF's 2018 financial performance.
Alizakri said the EPF is looking forward to seeing the issue resolved. He said AirAsia, which has responded to the EPF's letter, will meet the fund to explain its situation. Alizakri, however, said the EPF is still waiting for MAHB's response.
The airport tax, or passenger service charge (PSC), has been a point of contention between MAHB and budget airline AirAsia group for many years, defined by the occasional war of words in the press and on social media.
The Edge Malaysia Weekly, in its Jan 28, 2019-Feb 3, 2019 issue, reported that AirAsia had in January 2019 filed its counterclaim, seeking RM400 million in damages in response to a lawsuit brought against it by MAHB on Dec 11, 2018.
It was reported that MAHB is suing the low-cost carrier group for a combined RM36.11 million in outstanding PSC collection via two parallel civil suits in the Kuala Lumpur High Court.