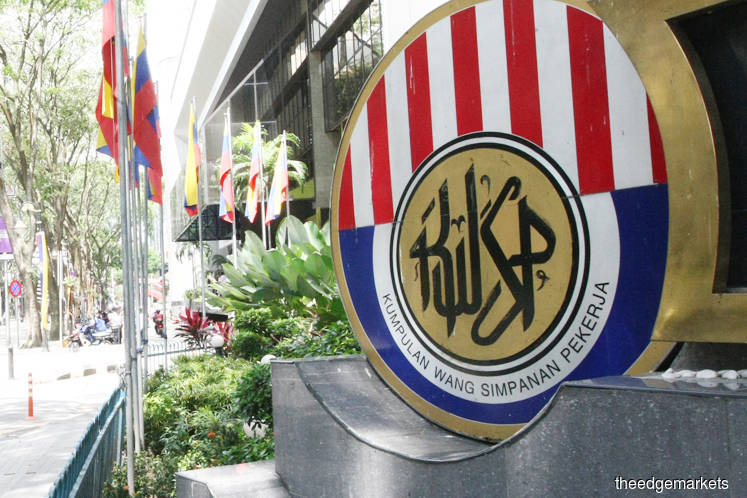 KUALA LUMPUR (Sept 5): The Employees Provident Fund's (EPF) total investment income rose 7.64% year-on-year to RM12.39 billion for the second quarter ended June 30, 2018 (2Q18) from RM11.51 billion.
In a statement today, EPF deputy chief executive officer (investment) Datuk Mohamad Nasir Ab Latif said the escalating US-China trade tensions and the US interest rate hike contributed to capital outflows from emerging markets, including Malaysia.
He said this resulted in a less favourable trading environment in the domestic market.
"While some developed markets, including the US and Eurozone countries, recorded gains in their equity markets, the emerging markets, which include Asia, recorded negative returns.
"As ASEAN was one of the worst performers, Malaysia was not excluded from the market downturn. Nonetheless, the diversification into different markets and sectors has enabled the EPF to record consistent performance with equities emerging as the main contributor during the second quarter," he said.
Mohamad Nasir said that in 2Q18, equities, which made up 40.61% of the EPF's total investment assets, contributed RM7.98 billion, representing 64.44% of total investment income for the quarter.
He said a total of 52.09% of EPF's investment assets were in fixed income instruments, which continue to provide consistent and stable income.
Mohamad Nasir said the second quarter saw fixed income investments record an income of RM4.09 billion, equivalent to 33.07% of the quarterly investment income.
He said income from Malaysian Government Securities (MGS) and equivalent in 2Q18 increased to RM2.4 billion. Loans and bonds generated an investment income of RM1.7 billion.
Meanwhile, investments in money market instruments, which represent 2.53% of the total investment assets, contributed RM215.44 million to the investment income.
"During the quarter under review, real estate and infrastructure recorded RM91.73 million in investment income.
"This asset class continues to provide the EPF with an inflation hedged return with more income expected to come in the later part of the year," said Mohamad Nasir.
On the outlook for the second half of the year, Mohamad Nasir said global market uncertainty continues to shroud the outlook for the rest of the year given the continued political and policy risks such as the impending changes to monetary policies, uncertainty over the outcome of Brexit and the ongoing trade tensions between major trading nations.
"On the domestic front, the outlook is likely to turn favourable with easing foreign outflows and clearer policy direction from the new government.
"The EPF remains focused in delivering above-inflation returns, with at least 2% above the inflation rate over a three-year rolling period, which will preserve and enhance the value of our members' retirement savings," he said.