This article first appeared in The Edge Financial Daily, on May 7, 2018.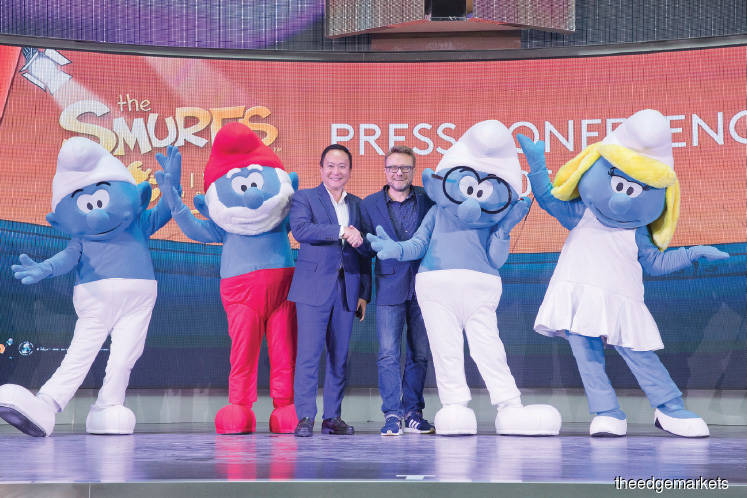 The Smurfs Live on Stage — The Smurfs Save Spring will without a doubt create an overwhelming sense of exhilaration for the children who attend and I suspect the adults too (like myself).
"We are delighted to be the home for the Smurfs for a month, as they triumph over the odds to save spring in this joyous musical," said Kevin Tann, vice-president of promotions and entertainment for RWG.
The show opens at Resorts World Genting (RWG), the Genting International Showroom from May 26 to June 24, 2018.
Directed by John Rowe and choreographed by Katie Kermond, of Millennium Entertainment International, the show will present an original story about the Smurfs' favourite time of the year — spring.
As the village prepares for their much-awaited Spring Parade, their perennial nemesis — the evil Gargamel — plots to disrupt the festivities with another one of his wicked plans.
The Smurfs will have to work together to battle Gargamel and save Mother Nature, brought to life by the talented actors of this long-running touring production.
Nick Larkin, producer of the show said: "The show is about positive messages about friendship, teamwork and care of the environment, and I look forward to seeing happy, smiling faces in the theatre."
Personally, I could not get over how cute the Smurfs were at the launch. It is astounding to know that an animation could be translated so magically into a theatrical production.
The Smurfs Live On Stage — The Smurfs Save Spring is a musical theatre production that has been touring since 2014.
It is a 70-minute, two act musical extravaganza that features live actors singing and dancing in full Smurf costumes.
The will be a daily performance at 8.30pm Mondays to Saturdays and at 4pm on Sundays. Additional 4pm matinees are scheduled for June 15 and 16. For more information, call +603 2718 1118 or visit www.rwgenting.com.