This article first appeared in The Edge Financial Daily, on April 12, 2019.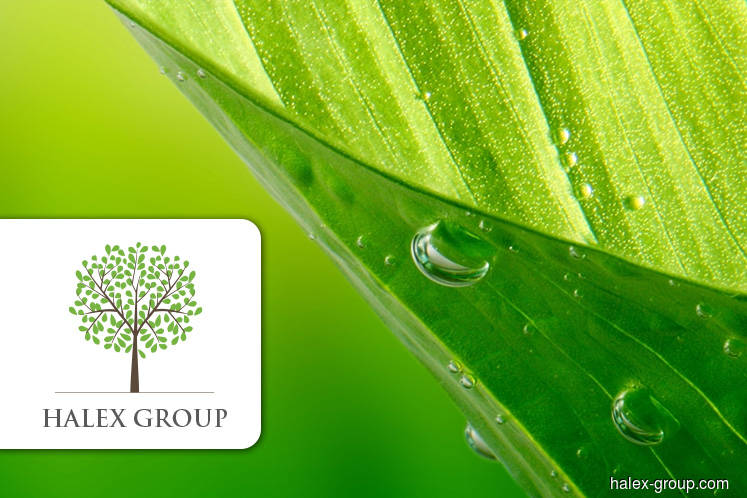 Halex Holdings Bhd
(April 11, 87.5 sen)
We initiate coverage with an outperform call and a target price of 95 sen: Parallels between Halex Holdings and Hextar Chemicals Sdn Bhd go beyond just being in the same business, their recent "marriage" consummated with the former's minority shareholders agreeing to the acquisition of the latter via a part-cash mostly-share deal valued at just under RM600 million. The combined capabilities of Halex and Hextar Chemicals will see the enlarged group dominating about 30% of the domestic market share, its closest local competitor some 2.6 times smaller. With the group targeting to grow its market share to 40% in the next three to four years via organic means as well as mergers and acquisitions, and an estimated agrochemical market space of about RM800 million domestically and RM2.1 billion in Indonesia, scope for growth is still ample. The price earnings (PE)-derived TP of 95 sen is based on 16 times the 2020 financial year (FY20) earnings per share.
 
With the remaining market share controlled by many smaller players, the industry is ostensibly too fragmented to mount a serious challenge to the combined group's dominant position. The group is likely to be one of very few significant players with the appetite to consolidate the industry further and build on its market share.
The group's product offering is testament to its market share dominance, with over 500 branded agrochemical products owned and produced. Of greater importance, and a significant entry barrier to any aspiring participant, is the fact that importation and production of pesticides in Malaysia — or any other part of the world, for that matter — are highly regulated and needs to be registered with relevant authorities before commencement of any business. Stringent registration procedures for a pesticide product could take up to two years.
The group has extensive distribution and stable procurement network — the former bearing great importance to ensure availability of products at all times and the latter for the ability to source for pesticides and chemical products at competitive prices through bulk purchases. Its long-established relationships with key suppliers also ensure reliable support, allocation and best prices of raw materials of pesticides and chemical products.
The group's flexible business model buffers against cost fluctuations, allowing it to maintain its relatively healthy profit margins.
Strong research and development capabilities which, among others, enables the group to engineer products to be sold under its own brand, leading to savings in royalties. It also facilitates the production of bespoke formulations to suit product use needs as opposed to off-the-shelf standardised formulations. — PublicInvest Research, April 11