This article first appeared in The Edge Financial Daily, on July 10, 2018.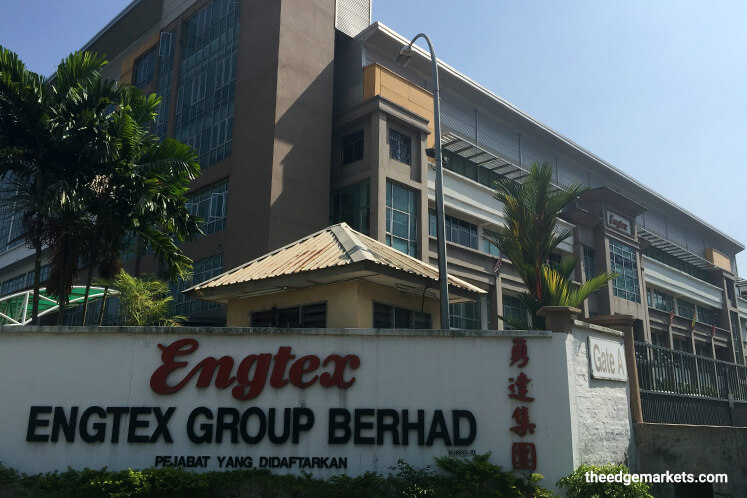 Engtex Group Bhd
(July 9, RM1.02)
Not Rated: With Pakatan Harapan's recent victory in the 14th general election (GE14), both the Selangor and federal governments' views are now aligned towards solving the state's water issues. We believe this could be the turnover point for the group, as Engtex is a strong contender for Selangor's RM1 billion pipe replacement programme. Over the near term, the group is set to ramp up Electric Resistance Welded (ERW) pipe and steel bar production.
 
To recap, Selangor's RM1 billion pipe replacement programme has been at a deadlock for more than a decade. However, with the recent change in government post the 14th general election (GE14), we believe this could spell a turning point on this issue for Engtex — now that both the federal and state governments' views should be aligned towards solving Selangor's water issues, as well as expediting the process of supplying clean water to rural areas nationwide.
The water treatment plant (WTP) is being built to cater for the high demand of treated water due to Klang Valley's growing population size. The Langat 2 WTP and distribution systems (LRAL2) project is expected to supply an extra 565 million litres/day (MLD) of treated water. According to management, the project is divided into four phases: Phases 1 & 2 are nearing completion stage, while Phases 3 & 4 are still pending tender calls. Based on past track records, we expect Engtex to clinch 60% (around RM120 million) of the total estimated contract value for Phases 3 & 4 for the financial year ended 2020 (FY20) till FY2021. Within the near term, the group stands to be the direct beneficiary of the construction of the Labohan Dagang WTP, which is slated for completion by the end of this year.
In 1Q18, Engtex ramped up the production of electric resistance welded (ERW) pipes and steel bars. This is to increase the product mix of its manufacturing segment, which currently produces mild steel pipes, ductile iron pipes and wire meshes. The new production facilities for ERW pipes and steel bars are currently running at a 2.7% and 10% utilisation rate. Management guided for production to pick in second half in 2018 (2H18), which ought to bring in RM300 million in additional revenue pa.
We estimate the stock to be worth RM1.20 till RM1.37 based on target price-earnings (P/Es) of 7-8 times (3-5 years of historical average) on financial year ended 2019 forecast (FY19F) earnings. With the improving outlook — with regard to the restructuring of Selangor's water industry — we expect to see more deal flows on water infrastructure projects and pipe replacement initiatives. As one of Malaysia's leading pipe component manufacturers and providers, this positive news should translate into a higher order book for Engtex. The stock is currently trading at 6 times FY19F P/E.
Key risks include potential delays in Selangor's water restructuring exercise — leading to a lag in the construction commencement for Langat 2 WTP's Phases 2 & 3 — and Engtex's high exposure towards fluctuating raw material prices. — RHB Research Institute, July 6