This article first appeared in City & Country, The Edge Malaysia Weekly, on March 9, 2020 - March 15, 2020.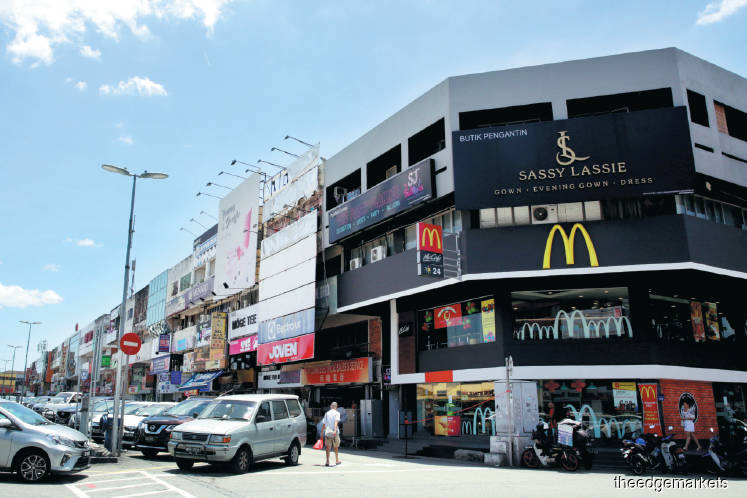 Shophouses in this part of SS2 enjoy near full occupancy and finding a good lot for rent is not easy, says Wong
Photo by Sam Fong/The Edge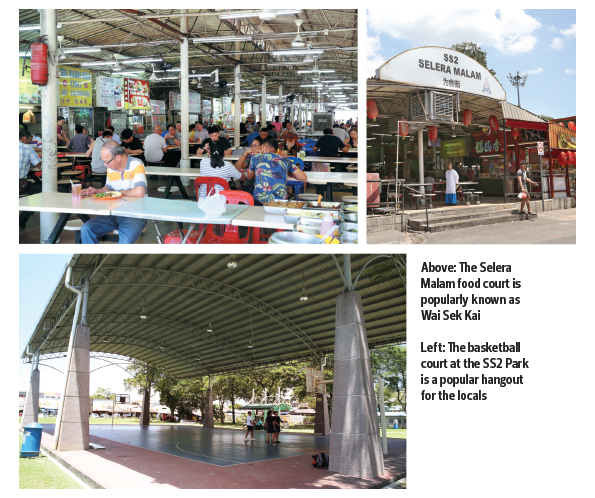 Photo by Sam Fong/The Edge
Click / Tap image to enlarge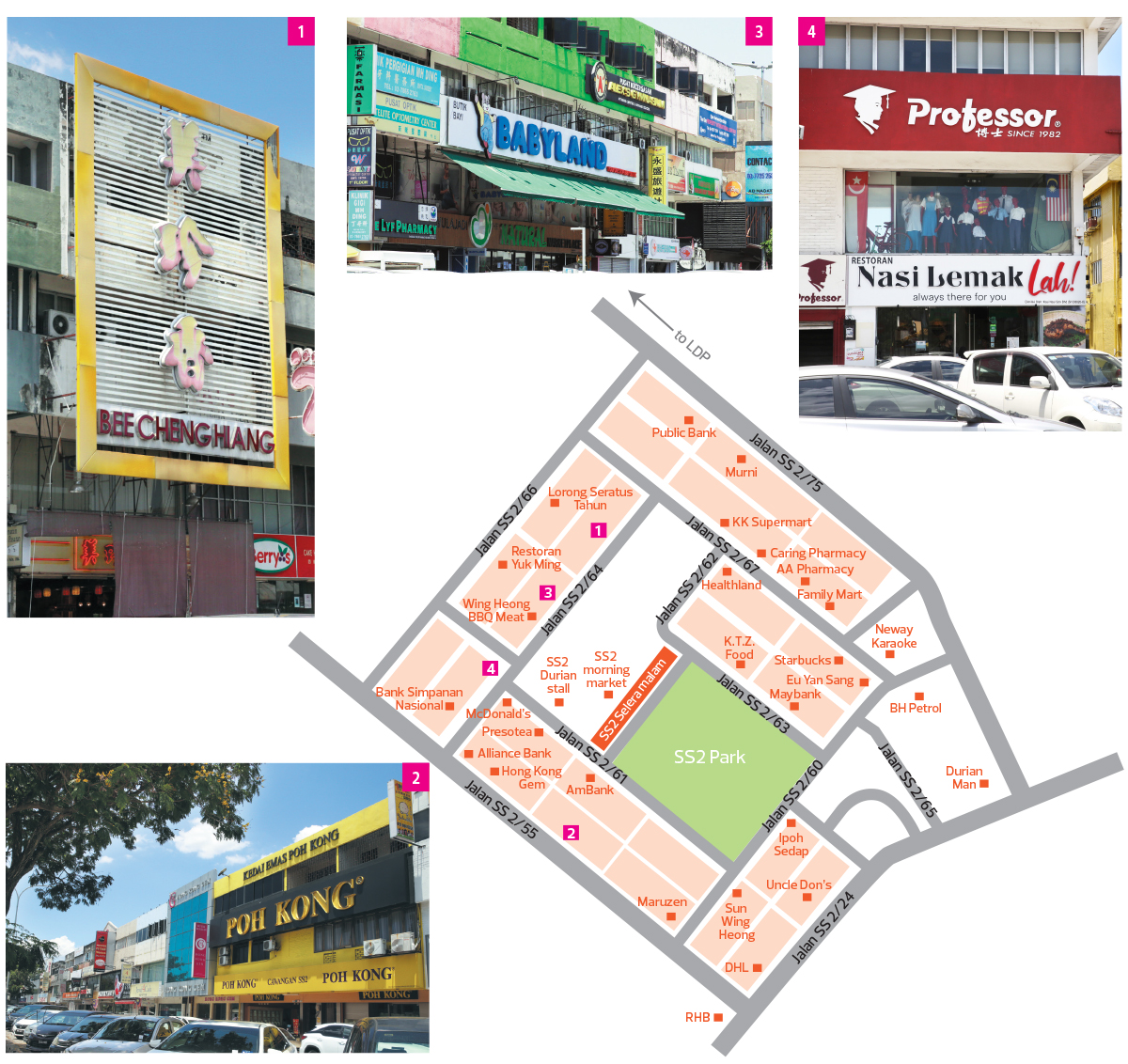 Photo by Sam Fong/The Edge
Sure signs of a successful commercial zone are typically a wide range of food and beverage outlets and never quite enough space for parking. And that is what you will find in SS2, Petaling Jaya. SS2 was reportedly first developed in the 1970s by S.E.A Housing Corp Sdn Bhd.
The busiest and largest of the commercial zones there is next to Jalan SS2/55, comprising more than 20 blocks of shophouses surrounding SS2 Park and the Selera Malam food court, popularly known as Wai Sek Kai (Glutton Lane in Cantonese) by the locals.
Eva, born and bred in Petaling Jaya, recently opened a bubble tea business on Jalan SS2/61, on the same row as the 24-hour McDonald's outlet. "We sell premium fresh tea and soft serve ice-cream under Taiwanese brand Presotea. This is the first Presotea store in Malaysia," she says.
"We initially had several locations in mind but this was the first outlet we managed to secure — and at a cost that is within our budget," she adds.
For Eva, SS2 has everything when it comes to amenities. Apart from the numerous food and beverage outlets, the commercial centre offers a myriad of trades and businesses including convenience stores, banks, clinics, pharmacies, health and wellness centres and bookstores. One can easily find more than one shop selling dried meat, jewellery, home appliances, hardware and more. Many businesses have been operating for a few decades. Babyland, which sells baby supplies, and Professor, which supplies uniforms, have been operating in the area since 1982.
Famed for its durian stalls that draw many locals and tourists, SS2 also draws large crowds at the morning market that operates daily. The area is also swamped with visitors on Monday evenings when a pasar malam is held.
Some of Eva's favourite places to eat are Ipoh Sedap, Nyuk Min (Yuk Ming), K.T.Z. for Chinese dessert, and street food at Wai Sek Kai. "I also come here to buy mandarin oranges, cookies and dried meat during Chinese New Year."
Metro REC Sdn Bhd senior real estate negotiator Alan Wong attributes the commercial precinct's success to SS2's strategic location and good road connectivity with other parts of Petaling Jaya. He says the area caters for a large market, including those from surrounding neighbourhoods such as SS1, SEA Park, Damansara Jaya and Section 17.
Bound by Jalan SS 2/66, Jalan SS 2/75, Jalan SS 2/24 and Jalan SS 2/55, the commercial area comprises 2-storey, 3-storey and 3-storey shophouses with a mezzanine floor, and units typically measure 22ft by 70ft, he says.
A 3-storey shophouse with a mezzanine floor was transacted last year for RM4 million, Wong says. The rent can be as high as RM24,000 a month for the entire lot. In comparison, an intermediate 3-storey lot with a mezzanine floor was sold at RM1.2 million in 1995. At the time, rents were around RM10,000 to RM12,000 a month, he adds.
As occupancy is close to 100%, Wong says it is not easy to find a good lot for rent. "Depending on the type of business, the preference would be for units on Jalan SS2/67 and Jalan SS2/60."
The rents in SS2 have been holding strong for many years, thanks to the demand. "Generally, you can still fetch a yield of about 4%. Ground floor rents range from RM8,000 to RM12,000 along most streets, and for the upper floors, from RM1,200 to RM3,000," Wong says.