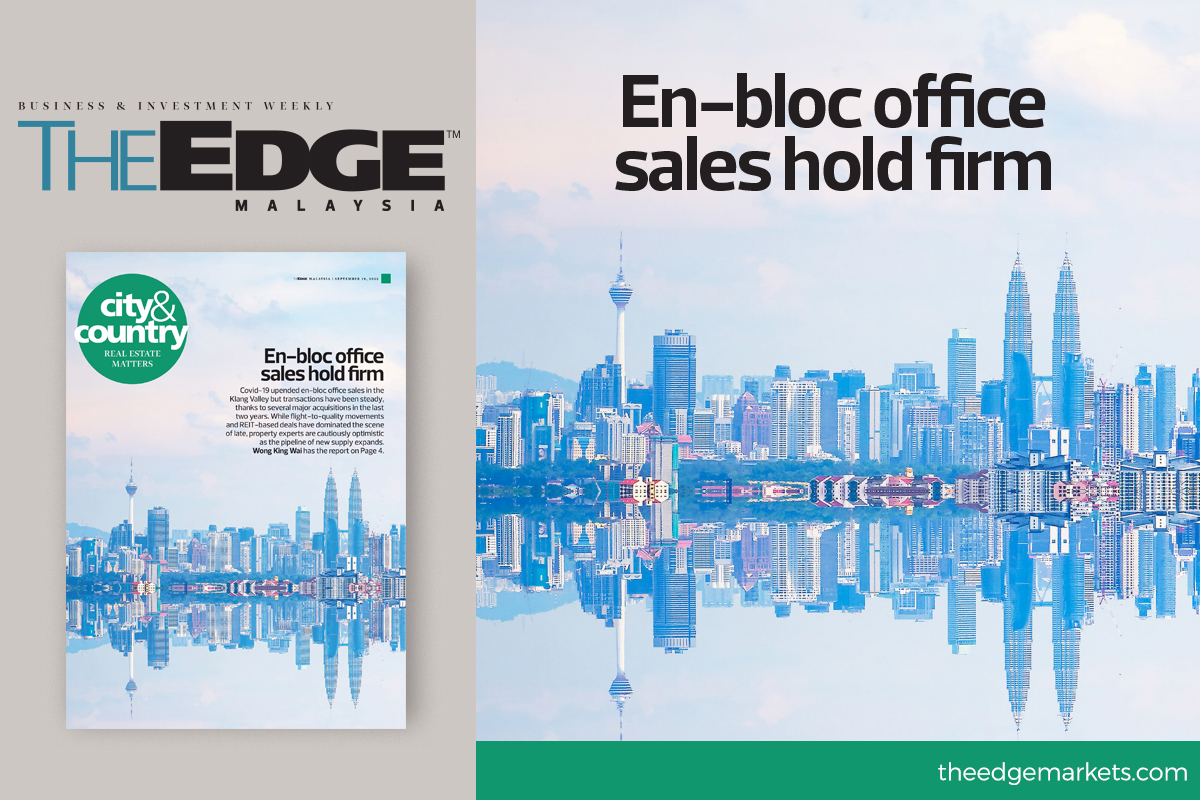 KUALA LUMPUR (Sept 18): The Covid-19 pandemic put a halt to several en-bloc office transactions, but that has not stopped them from happening. In fact, between 2020 and 2021, several large transactions were made for property owners' own use or were related to real estate investment trusts (REITs). Property experts are cautiously optimistic that the market will continue on a steady pace despite new supply coming to the market in the near future. 
So who are buying the offices? The experts have highlighted a wide range of entities, such as local or international private or public investors, government entities, REITs, pension funds and insurance companies. The objective of either buying or leasing an office block of space differs for each one.
One expert said that some buy for their own use, for investment purposes or for a stable recurring income. Another said that smaller companies may buy strata offices for a mix of own-occupation or to lease out the extra space. Another reason is a deal too good to pass by with "early bird" discounts by a developer that makes buying more attractive than leasing. REITs, institutional funds and high-net-worth companies are looking for long-term yields and future capital appreciation. 
Looking ahead, while there will be new supply coming to the market in the near future, the experts believe that there will be flight-to-quality movements by companies, and older buildings will be pressured to upgrade themselves to stay competitive. 
Find out more in the Sept 19 issue of City & Country.
Save by subscribing to us for your print and/or digital copy.
P/S: The Edge is also available on Apple's App Store and Android's Google Play.