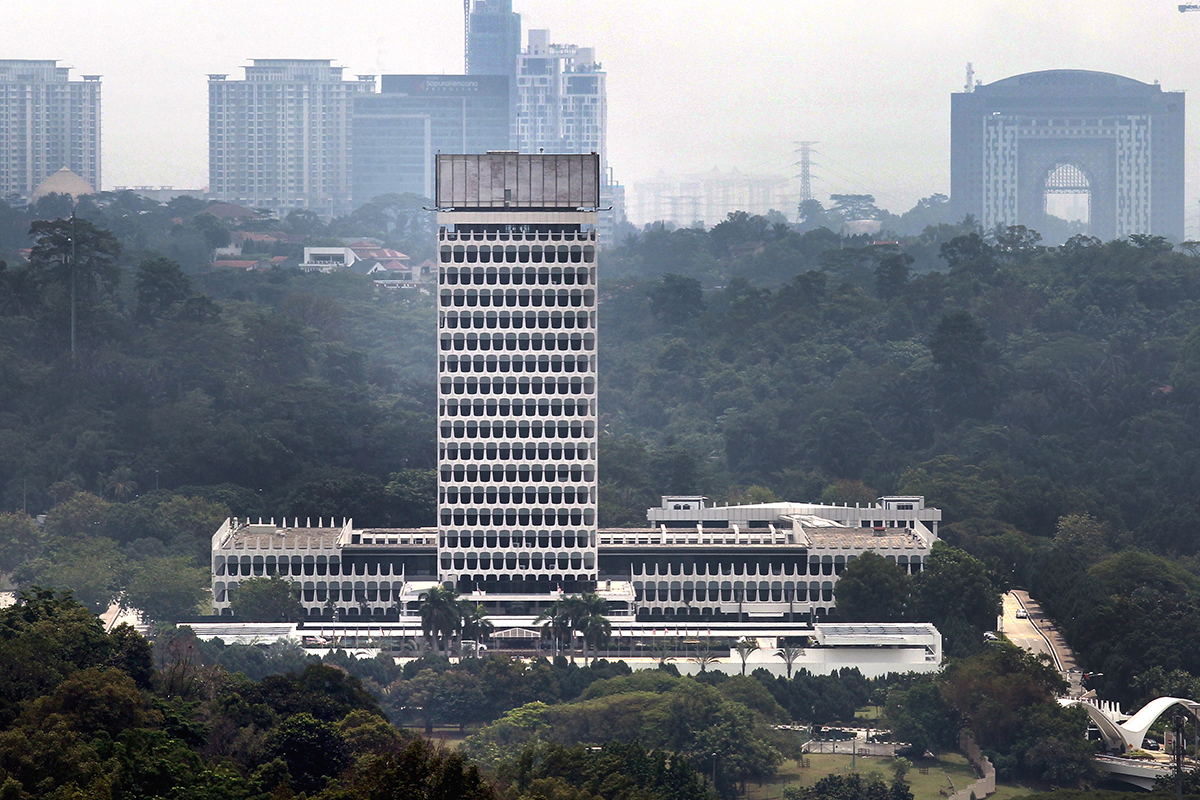 KUALA LUMPUR (Jan 12): While the state of emergency announcement came as a surprise to the market today, Affin Hwang Asset Management (Affin Hwang AM) sees it as a positive as it removes the political overhang in the country temporarily, to allow the focus to shift towards containing the spread of Covid-19, amid a resurgence in cases.
"There will no doubt be concerns raised from various government parties, which were eyeing a breakdown of the weak coalition of the route to power.
"We think the market will come to appreciate this event after a typical knee-jerk sell-off. The alternative is an election during a health crisis, with the likely result of a hung parliament and accelerating the spread of Covid-19. Weak coalition makes for weak policy making due to political compromises," the asset management firm said in a brief note to clients today.
It also noted that while the market is reacting to both the reinstatement of the movement control order, or MCO 2.0, and the state of emergency, the selldown will not be severe, as the much-expected lockdown event had mostly been factored in by the market, with correction prior to and post announcement.
Earlier today, Yang di-Pertuan Agong Al-Sultan Abdullah Ri'ayatuddin Al-Mustafa Billah Shah consented to a declaration of state of emergency until Aug 1, 2021 to control the spread of Covid-19. In a statement, Istana Negara's Comptroller of the Royal Household Datuk Indera Ahmad Fadil Shamsuddin said the state of emergency may be declared ended earlier if the number of daily positive Covid-19 cases found can be brought under control and lowered effectively.
Meanwhile, some of the things to watch out for now are foreign investor reaction, currency impact and potential rating changes, said Affin Hwang AM. "If the Covid-19 situation worsens, the government has emergency powers to take over private healthcare for public use," it said, adding its mutual funds do not have large exposure to such stocks.
"Bottomline, we don't think equity markets will see a severe selldown. Political stability is the better alternative. Whether there will be upside will depend on new government policy to drive growth, which is not known at this point in time," it added.
The FBM KLCI, which hit an intra-day low of 1,590.71 points after dropping 26.54 points or 1.64% following the emergency declaration this morning, managed to recoup some losses to settle at 1,612.04 at market close. It was still down 5.12 points or 0.32% from the previous day's closing.
Read also: 
King consents to emergency till Aug 1 to control spread of Covid-19 — palace statement
PM: Proclamation of emergency is not military coup, civilian govt still in place