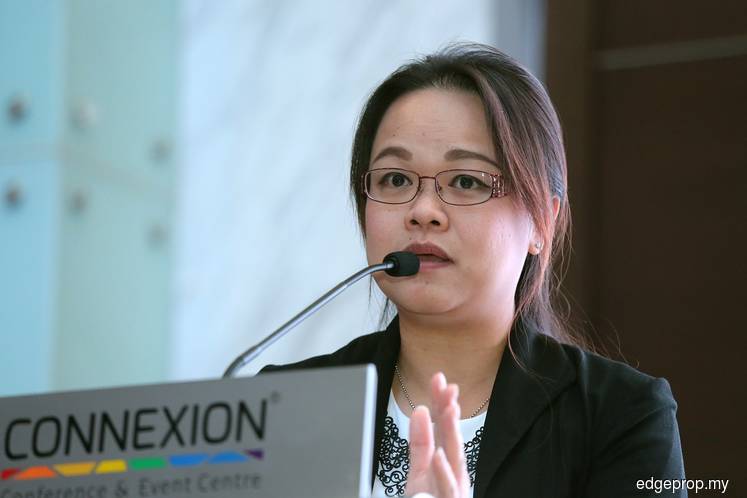 KUALA LUMPUR (Nov 29): The adoption of Internet of Things (IoT) and mobile apps can make property management easier and more bearable, while enabling standards and quality to be maintained, said Knight Frank Malaysia.
Property management involves a lot of challenges and issues, such as the standards and frequencies of planned preventive maintenance, proper client management, retention and retrieval of documents, follow-through or follow-up on works that are ongoing, and recruitment of staff, said the property consultancy firm's executive director of commercial property management Natallie Leong.
Leong and Knight Frank Malaysia procurement manager of commercial property management Lincoln Liew were giving a talk at the Malaysian Institute of Professional Property Managers (MIPPM) Property Management Conference 2017 today, on the topic of "Latest technology trends in property management and its implementation".
"Property management involves a lot of documentation as we deal with different levels of people, be they government agencies, clients, developers, vendors and various suppliers.
"To every category of respondent, a different set of documentation is being used, such as monthly reports to clients, incident reports to tenants, purchase orders, delivery orders and service sheets — lots and lots of documents," said Leong.
However, the previous years have seen leaps in technology that make correspondence and filing of documentations to clients even faster and easier than ever, she explained.
"With IoT, we don't even need the PDF documents [of reports for clients] as all these raw or analysed data can be retrieved from the applications that have been developed," she added.
However, she highlighted some challenges in adopting new technology in property management.
"The first challenge is the technology itself. This covers the hard and software that needs to be implemented to roll out IoT. There is a need to identify what technology is required and how much funds are needed to be invested for successful implementation. This initial challenge is the most difficult part and also the first step which each organisation will have to take before you can embrace the technology," she said.
Other challenges to implementing IoT include security, connectivity between device and device, acceptance from property management companies and their staff, analysis and action, and keeping up to date with technology.