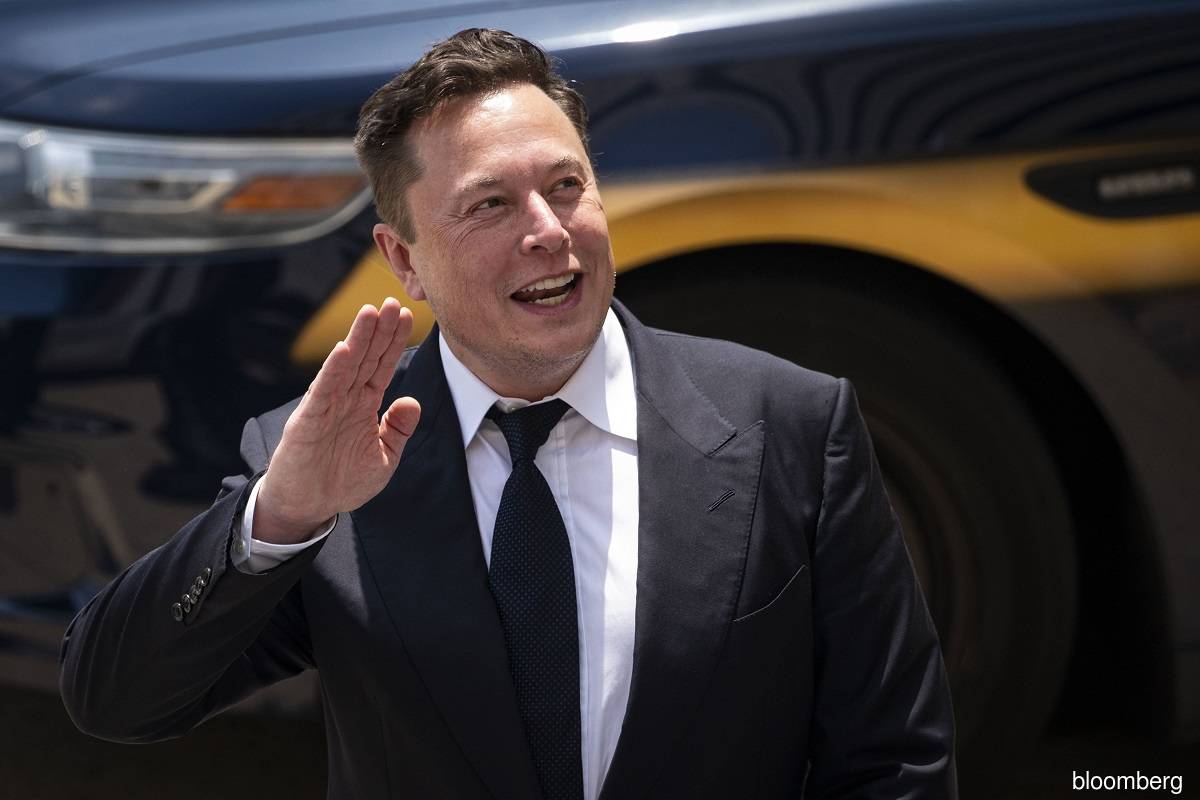 KUALA LUMPUR (Aug 25): Billionaire businessman Elon Musk said Space Exploration Technologies Corp (SpaceX), which he founded, has shipped 100,000 Starlink internet terminals to global buyers ahead of Starlink's Malaysia 2022 targeted coverage by the US-based internet service provider which is now serving 14 countries.
"Our licence applications are pending in many more countries. Hoping to serve Earth soon!" Musk wrote in an update via Twitter yesterday (Aug 24).
He said Starlink is now serving 14 countries including the US, Canada, the UK, Germany, and Australia.
Today, theedgemakets.com emailed Starlink-licensing queries to the Malaysian Communications and Multimedia Commission (MCMC) to seek confirmation from the regulator if SpaceX had applied for a Malaysian licence for the use of Starlink internet terminals in the country and the status of such application if one had been sent in.
At the time of writing today, the MCMC had yet to respond to theedgemakets.com's emailed queries.
A check on Starlink's website showed that Starlink is targeting internet coverage in Malaysia in 2022 and that users in Malaysia can place a US$99 (about RM417) deposit to book their Starlink kit via the website.
Starlink however did not specify on its website the price of each Starlink kit which can offer initial data speed of between 50 Megabytes per second (Mbps) and 150 Mbps.
"Your Starlink kit includes everything you need to connect to the internet including your Starlink, Wi-Fi router, power supply, cables and mounting tripod.
"The mounting tripod is designed for ground level installation, or to support a quick start set-up to test your internet connection.
"For users that require a roof install, roof mounts are available by signing into your account.
"Availability (of the Starlink kit) is subject to regulatory approval. Orders will be fulfilled on a first-come, first-served basis," Starlink said.
Starlink said that during Starlink's initial beta stage, users can expect to see data speed vary from 50 Mbps to 150 Mbps and latency from 20 milliseconds (ms) to 40 ms in most locations over the next several months as the internet service provider enhances the satellite-based Starlink system.
"As we launch more satellites, instal more ground stations and improve our networking software, data speed, latency and uptime will improve dramatically," Starlink said.
In computing terminology, latency refers to the delay prior to the start of data transfer following a user's instructions.
Musk, who is one of the world's richest persons, has a net worth of about US$184.5 billion, according to online reports.
Online reports indicate that Musk is also chief executive officer of car manufacturer Tesla Inc and founder of The Boring Company, which specialises in tunnel construction services.