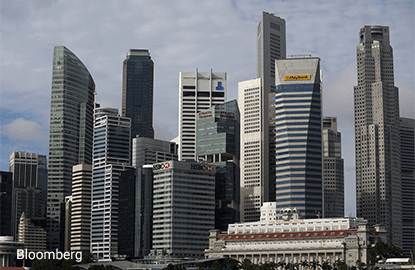 SINGAPORE (March 8): UOB Kay Hian has shortlisted a number of SGX-listed stocks as possible "go" plays for investors, with the potential to be privatised.
In a research released on Tuesday, UOB explains that the stocks were selected based on four criteria, namely: large owner or substantial-shareholder stakes; stock price at steep discount to net asset value; clean books and possibly in net cash; and those already engaged in talks for stake sale.
Of the 11 stocks identified, property groups GuocoLand, KSH Holdings and Ho Bee Land have been rated "buy" at target prices of S$2.55, 69 Singapore cents and S$2.82 respectively.
UOB notes that GuocoLand is a potential privatisation play due to its stock trading at a deep discount of 45% to its revalued net asset valuation (RNAV). A low public float of 21% and a high majority-sponsor stake of 68% are also contributing factors.
Residential property developer KSH Holdings is also recommended as a "buy" consideration due to its valuations of 5x FY17 PE and 0.7x P/B. The research house highlights that as of 3QFY17, KSH held cash positions of S$70 million, which is 28% of its market cap.
Lastly, Ho Bee Land is currently trading at a deep discount of 37% to its RNAV. A low public float of 25% and high majority-sponsor stake of 74% point to potential for privatisation, says UOB, especially as the company has been recently buying back shares.
Meanwhile, United Engineers has been given a "hold" recommendation at a target price of S$2.75 as the stock is trading at only 5% discount to book (S$3.07) and 15% discount to RNAV (S$3.50). The group is in the midst of evaluating non-binding expressions of interests over its stakes in the company. At the same time, UOB notes that according to a Bloomberg report, KKR & Co and Malaysian conglomerate Samling Group are among the suitors shortlisted in the bidding.
GL Limited, Pacific Century Regional Developments (PCRD), Sunningdale Tech, Wheelock Properties Singapore and Dyna-Mac Holdings and offshore & marine (O&M) service providers PACC Offshore Services (POSH) and Mermaid Maritime are unrated.
Nonetheless, these stocks have been identified as potential targets for takeover or privatisation as they are either trading at deep discounts to book with a healthy net cash position as well as the high possibility of RNAV seeing upside, according to UOB.
As at 12.40pm, shares of GuocoLand, KSH, Ho Bee Land and United Engineers are trading at the respective prices of S$1.85, 54 Singapore cents, S$2.32 and S$2.92.