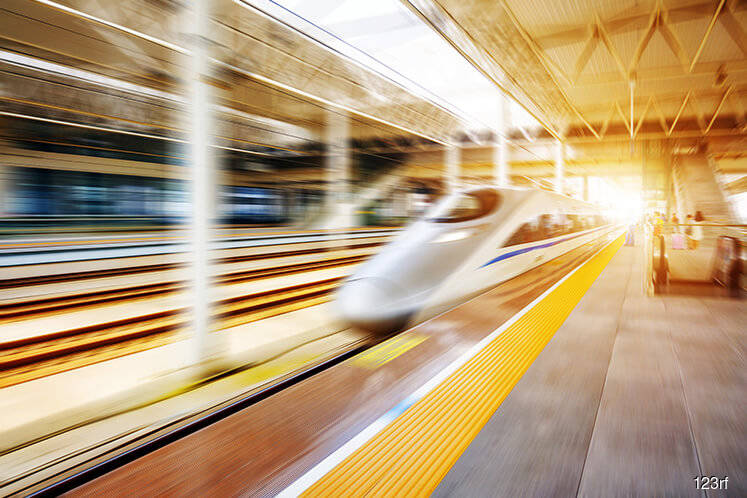 KUALA LUMPUR (Jan 22): The outcome of Malaysia's 14th general election is unlikely to affect the execution of rail projects such as the Kuala Lumpur-Singapore high speed rail (KL-SG HSR), says HSBC Malaysia. 
As infrastructure is usually defined as a key economic driver, the likelihood of such projects being disrupted due to political changes is low, said HSBC Malaysia chief executive officer Mukhtar Hussain. 
"There is every expectation that the project will happen, whatever the election outcome is," Hussain told a media briefing. 
Hussain said HSBC as a financier of initiatives related to China's Belt and Road Initiative (BRI) would continue to assess the bankability and merit of projects on an individual basis. 
He said a mature infrastructure procurement system and deep liquidity in local and international banks will continue to encourage infrastructure investments in Malaysia, although BRI initiatives have been shelved in several other Asian countries. 
James Cameron, HSBC head of infrastructure and real estate for Asia-Pacific, told the briefing that the bank continues to see Malaysia as an attractive destination for infrastructure investment due to its track record in terms of regulatory consistency and institutional maturity.