This article first appeared in The Edge Malaysia Weekly, on September 16, 2019 - September 22, 2019.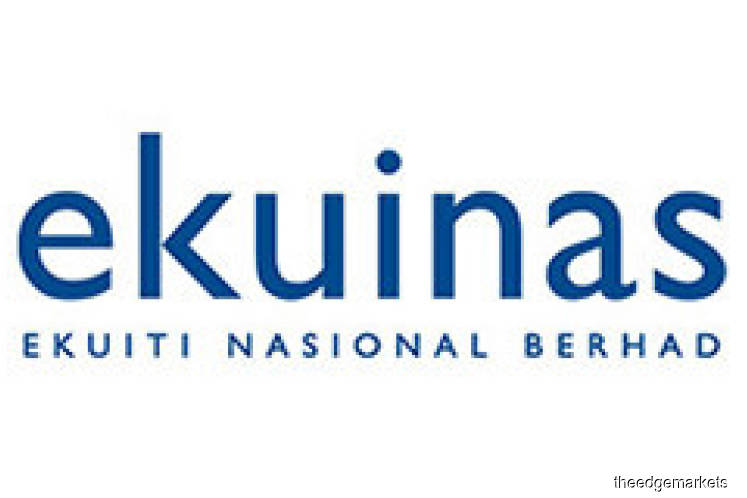 GOVERNMENT-owned private equity (PE) firm Ekuiti Nasional Bhd (Ekuinas) is conducting due diligence on frozen processed meat manufacturer PrimaBaguz Sdn Bhd in a bid to realise its investment.
Sources familiar with the matter tell The Edge that the exercise comes nearly six years after Ekuinas acquired the company for RM40 million under its Direct (Tranche II) Fund, which is now fully deployed and being realised.
"This is part of Ekuinas' effort to realise its investments, especially those that were undertaken five or six years ago. As a PE firm, it will have to monetise its investments via either a partial or total divestment, or through an initial public offering," says a source who has inside knowledge of the ongoing process. "However, Ekuinas has the discretion to extend the period of its funds if it feels there needs to be more time for the investments to mature."
In an email response to questions from The Edge, the PE firm says, "Ekuinas does not comment on speculation of its investment or divestment activities and will issue official announcements of any new developments, in accordance with its disclosure policy."
Ekuinas had acquired PrimaBaguz from CIMB Private Equity and Prima Agri Products Sdn Bhd in December 2013, marking its first direct investment in the manufacturing sector, following investments in service companies such as Burger King Malaysia and Singapore, Cool Blog and San Francisco Coffee.
PrimaBaguz's products — sausages, patties and cold cuts — are supplied to quick-service restaurants, hotels, restaurants and caterers that serve, among others, AirAsia, Genting group, TGV Cinemas and Golden Screen Cinemas.
The valuation metrics of Ekuinas' acquisition of PrimaBaguz were not disclosed but looking at publicly available data, the latter's financial performance between 2013 and 2018 was decidedly patchy.
In 2013, the manufacturer reported earnings before interest, taxes, depreciation and amortisation (Ebitda) of RM10.7 million, according to Ekuinas' 2013 annual report.
However, Ekuinas stopped publishing PrimaBaguz's financial performance on a standalone basis a year later. The company was grouped with San Francisco Coffee, Revenue Valley Group and Cool Blog.
Nevertheless, PrimaBaguz's financial reports for 2014 that were filed with the Companies Commission of Malaysia (SSM) show that the company made a profit before tax (PBT) of RM9.15 million that year but this plunged to RM4.94 million in 2015.
In 2016, PrimaBaguz recorded a PBT of RM5.64 million but it stumbled the year after, posting a PBT of only RM452,214. The only year that PrimaBaguz paid a dividend — of RM1 million — to its sole shareholder Ekuinas was in 2016, according to the company's financial report filed with SSM.
In its latest financial year, the manufacturer's PBT jumped more than 1,500% to RM7.54 million. Despite its erratic profits, PrimaBaguz has been charting steady revenue growth over the years, hitting RM121.15 million in 2018 against RM66.26 million in 2014.
It is difficult to make direct comparisons with companies listed on Bursa Malaysia because often, meat-processing companies are not listed or they are subsidiaries of public-listed companies, for example Farm's Best Food Industries Sdn Bhd, which is a unit of CAB Cakaran Corp Bhd.
PrimaBaguz is expanding its export markets in Southeast Asia and the Middle East. In an interview with The Edge Financial Daily in November last year, its CEO Chin Lee Foon said exports made up about 28% of revenue, and that the company's target was to reach 32% this year.
In Asia, PrimaBaguz plans to strengthen its presence in Singapore, Cambodia, the Philippines and Vietnam while it sees room for growth in the Middle East. The latter only contributed 2% to PrimaBaguz's export sales last year, even though it accounted for 22% of global demand for halal food.
Before making a decision to divest, Ekuinas will have to consider its funds' targeted annualised return of 12% and aspirational target of 20%.
The Direct (Tranche II) Fund recorded gross portfolio returns of RM490.1 million as at Dec 31, 2018 (FY2018), which translates into a gross internal rate of return (IRR) of 14% per annum and net IRR of 9.8% per annum. Of the 14 investments undertaken by Ekuinas through the fund, six have been realised.
Although the Direct (Tranche II) Fund is still meeting Ekuinas' targets, its experience with the Direct (Tranche I) Fund is a reminder that it has to monetise its investments at the right time and be more cautious when it comes to investing.
The Direct (Tranche I) Fund recorded a gross portfolio return of RM476.7 million when it was closed in 2017, representing a gross IRR of 10.1% per annum and a net IRR of 6.5% per annum — lower than Ekuinas' target of 12% per annum. This was due to negative IRR from the realisation of its investments in Tanjung Offshore Bhd, Burger King Malaysia, Lyndarahim Ventures Sdn Bhd, Cosmopoint Group and Icon Offshore Bhd.
As at Dec 31, 2018, Ekuinas had invested RM2.9 billion of the RM3.95 billion it had received from the government since its inception in 2009. Management of the funds (including outsourced funds) cost RM356.9 million in fees and RM222.8 million in expenses.
As at the same date, Ekuinas realised RM1.7 billion of its investments and received RM443.3 million in interest income, RM172.2 million in distributions from outsourced fund managers and RM76.6 million in dividends.