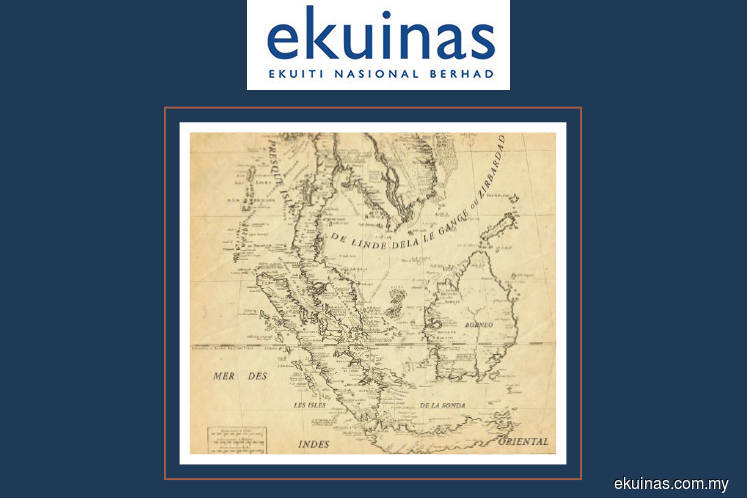 KUALA LUMPUR (May 3): Ekuiti Nasional Bhd (Ekuinas) is looking to invest in subsidiaries of government-linked companies (GLCs), according to its chief executive officer Syed Yasir Arafat Syed Abd Kadir.
He said the government-linked private equity firm has identified several companies that appear attractive and high level talks are taking place.
"A lot of these subsidiaries are smaller subsidiaries within a very large company, so there is no management focus. If we buy into these companies, it would be our primary investments and we will ensure that we will drive the company forward," he said.
The new investments will be made under Ekuinas Direct (Tranche IV), which was launched in January with an allocation of RM1 billion and an option of increasing this to RM1.5 billion, if suitable investments are found.
"At the moment it's just high level talks. It is subject to their internal plans and the whole direction of the company itself, but we are watching that space quite closely. It is not up to us. What we are trying to do is register our interest to participate where it makes sense for us, but whether it is going to happen this year or not, we don't know.
"For Fund IV, we have not deployed any capital, but we are exploring few companies across all sectors currently," he said, adding that Ekuinas is generally less keen on construction-related companies, and the technology sector — which will be given an allocation of only 10% to 15% of its fund — is unlikely to be an area of great interest.
He stressed that Ekuinas prefers to focus on freely competitive industries and companies without heavy reliance on government contracts. "The reason is very simple — at the end of the day, exits are very important for us."
Syed Yasir Arafat was speaking to reporters today at a briefing on Ekuinas' performance for its financial year ended Dec 31, 2018 (FY18). Also present was its chairman Raja Tan Sri Arshad Raja Tun Uda.
"2018 was a landmark year for Malaysia. Global and local markets were challenging with the economy affected by factors such as weakening global demand and supply-side shocks.
"This year will see us crystallising our assets under Ekuinas Direct (Tranche II) Fund as part of our prudent investment strategy to secure positive internal rate of return (IRR) and ensuring the realisation of the fund is done within the expected timeline.
"We will also expand our portfolio with judicious investments and widening our deal criteria to enable us to identify and develop new industry opportunities as well as continue to create value through active portfolio management and governance at our portfolio companies," Syed Yasir Arafat said.
Another core focus for the firm is to continue strengthening the balance sheet of Icon Offshore Bhd, he added.
In FY18, Ekuinas Direct (Tranche II) Fund recorded a gross portfolio return of RM490.1 million, achieving annualised gross IRR and net IRR of 14% and 9.8% respectively.
Over the same period, the third fund — Ekuinas Direct (Tranche III) Fund — recorded gross portfolio return of RM53.5 million with an annualised gross IRR of 4.5% per annum.
Additionally, the private equity firm, which will turn a decade old this year since its inception, undertook two new investments and three follow-on investments with a total committed capital of RM311.5 million in FY18.
This brings Ekuinas' total cumulative investments in 41 companies to RM3.9 billion, which together with private capital, facilitated a total capital deployment of RM4.6 billion. Of the 41 companies in its portfolio, 23 were direct investments while 18 were made through its outsourced programme.
Bumiputera equity value grew to RM5 billion, or 1.5 times the total capital invested, while total shareholders' value increased to RM6.6 billion, representing a multiple of two times the capital invested.
From its divestment activities in 2018, Ekuinas realised proceeds of RM344.4 million, which brings total realisation, including income from dividends and interest, to RM2.7 billion.