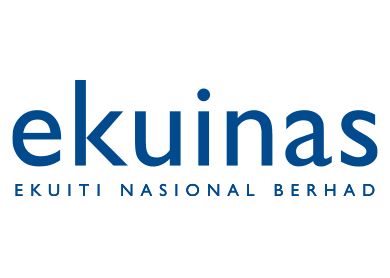 KUALA LUMPUR (Apr 30): Ekuiti Nasional Bhd (Ekuinas), which owns 42% in Malaysia's largest pure play offshore support vessel (OSV) provider Icon Offshore Bhd — and one of the largest in Asia now in terms of the number of vessels it owns — is confident of unlocking the value of the company.
Ekuinas chairman Raja Tan Sri Arshad Raja Tan Uda said the government-linked private equity fund will stay invested in Icon Offshore and continue to add value to the company.
"We believe in the future of Icon Offshore, and we would like to stay invested in the company and add value to it," he told reporters at a media conference in conjunction with the release of Ekuinas 2014 financial performance.
Icon Offshore, which was only listed on the local exchange on June 25 last year, has been in the news of late due to the remand to its chief executive officer Dr Jamal Yusof and chief operating officer Rahman Yusof by the Malaysian Anti-Corruption Commission (MACC), to facilitate and assist in investigations conducted by the MACC.
Both directors are now on a six-month leave of absence to focus on assisting the MACC in its ongoing investigations, according to the group.
Born from a merger of two OSV players — Tanjung Offshore Bhd's OSV arm and Omni Petromaritime Sdn Bhd — Icon Offshore provides support services throughout the offshore oil and gas cycle from exploration and appraisal, to field development, operation and maintenance and decommissioning.
The company also provides ship management services to third party vessel owners.
Meanwhile, on the potential divestment of its loss making Burger King franchise, Ekuinas chief executive officer Datuk Abdul Rahman Ahmad said that Ekuinas is open to discussions with interested parties on the matter.
"[After the proposed acquisition of Burger King by Brahim's Holdings Bhd was blocked by its shareholders,] Ekuinas has been focused on turning around Burger King's operations. At the same time, we are open to discussions on the divestment of Burger King, as we believe a third party with the operational and financial capabilities will be able to add [more] value to Burger King," said Abdul Rahman.
He added that the quick service restaurant business, such as Burger King, has a longer gestation period for turnaround, due to the scale of its operations.
"The potential divestment amount that we would be looking at would be around the same range that was discussed earlier with Brahim's (fundamental: 0.35; valuation: 1.20)," said Rahman.
In November last year, the inflight catering company, via its subsidiary Brahim's Trading Sdn Bhd, together with private equity fund Quantum Angel, had intended to buyout the fast food franchise for RM95 million cash from Rancak Selera Sdn Bhd, a unit of Ekuinas.
For 2015, Rahman said Ekuinas will be looking at undertaking investments of between RM500 million and RM600 million.
"We aspire to deliver an investment rate of between RM500 million to RM600 million. In some years we [have] achieved those numbers, and in some we fell short ... on which sectors we would focus, on it would be in healthcare as we [do not have a presence in that]. As hospitals are dominated by the larger players, we would be looking more into services within the healthcare space," he said.
In its financial year ended Dec 31, 2014 (FY14), Ekuinas undertook 9 direct and outsourced investments with a total committed capital of RM605.8 million, bringing its total cumulative committed investments to 33, with committed capital of approximately RM2.4 billion, which, together with private capital, facilitated a total capital deployment of RM3 billion.
The Ekuinas Direct Tranche 1 Fund recorded a gross portfolio return of RM677.1 millon, which translated to a gross annualised internal rate of return (IRR) of 19.6% and a net annualised IRR of 15.3%, exceeding its long-term minimum target return of 12% per annum.
Ekuinas' second fund, Ekuinas Direct (Tranche II) Fund achieved a gross portfolio return of RM148.4 million, translating to a gross annualised IRR and an annualised net IRR of 31.9% and 19.3%, respectively.
(Note: The Edge Research's fundamental score reflects a company's profitability and balance sheet strength, calculated based on historical numbers. The valuation score determines if a stock is attractively valued or not, also based on historical numbers. A score of 3 suggests strong fundamentals and attractive valuations.)