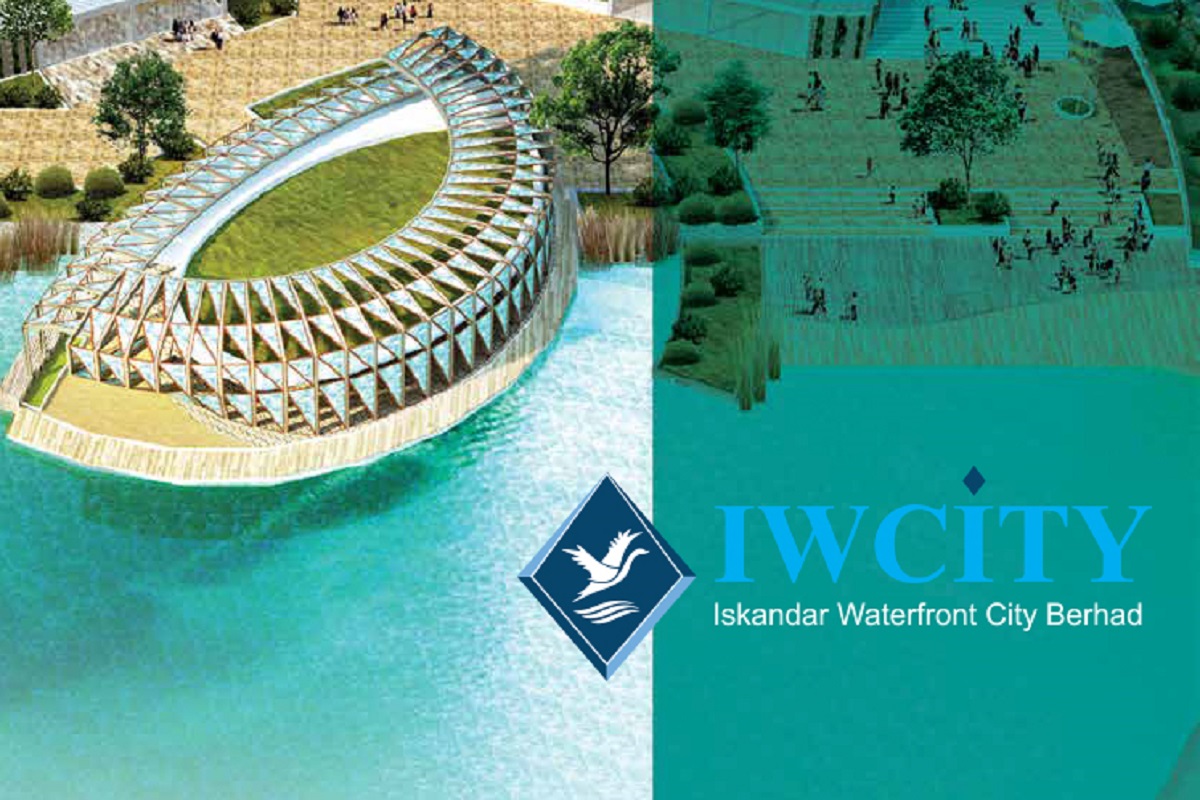 KUALA LUMPUR (Jan 4): Ekovest Bhd and Iskandar Waterfront City Bhd (IWC) declined during the first half of the trading day, amid news that the Kuala Lumpur-Singapore High Speed Rail (HSR) will be terminated, as both countries could not reach an agreement.
IWC is the master developer of the Bandar Malaysia mixed development project, which will house one of the HSR stations.
Ekovest is currently considering a proposal to acquire a 40% stake in IWH-CREC Sdn Bhd, the main player in the Bandar Malaysia development. IWH-CREC is a 60:40 joint venture between Iskandar Waterfront Holdings Bhd and China Railway Engineering Corp.
At 12pm, Ekovest fell 3.5 sen or 6.7% to 48.5 sen, with some 50.3 million shares traded. It is also noted that the counter opened at 49.5 sen, below its last closing price of 52 sen, and touched a low of 46.5 sen.
IWC declined 6.5 sen or 11.3% to 51 sen with some 15 million shares traded and had also opened below its last close of 57.5 sen. The counter earlier touched a low of 48.5 sen.
In a joint statement on Friday, Prime Minister Tan Sri Muhyiddin Yassin and Singapore's Prime Minister Lee Hsien Loong announced that both parties could not reach an agreement on the HSR, due to several changes proposed by the Malaysian government.
The announcement was made following the expiry of the suspension period of the project on Dec 31, 2020.
"In light of the impact of the Covid-19 pandemic on the Malaysian economy, the government of Malaysia had proposed several changes to the HSR project. Both governments had conducted several discussions with regard to these changes and had not been able to reach an agreement. Therefore, the HSR agreement lapsed on Dec 31, 2020.
"Both countries will abide by their respective obligations, and will now proceed with the necessary actions resulting from the termination of the HSR agreement," the statement said.
It is understood that Malaysia is required to pay RM300 million in compensation as a result of the termination of the HSR project that would have linked Kuala Lumpur and Singapore.
Said to be among the changes proposed by the Malaysian government was changing the alignment to link the HSR to the Kuala Lumpur International Airport (KLIA).
It is believed that Malaysia would likely be undertaking the project with a new alignment stretching from Kuala Lumpur to Johor Bahru, as opposed to the previous plan to link the capitals of the two countries — one of the busiest flight routes in the world.
Read also:
HSR project cancelled as Singapore could not agree with changes proposed by Malaysia