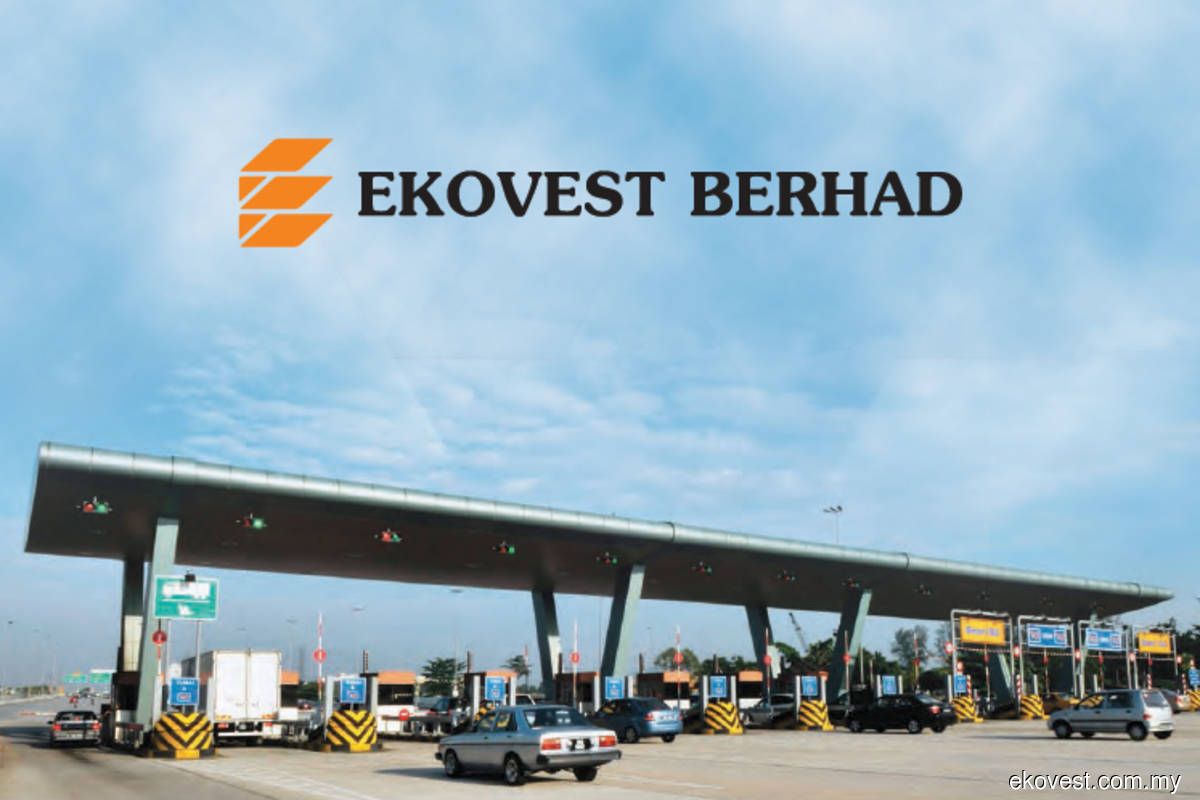 KUALA LUMPUR (Sept 29): Ekovest Bhd has entered into agreements with three related parties for the group to acquire a total of 89.1 million shares and 78.3 million warrants in PLS Plantations Bhd for a total RM85.8 million, which will see the latter become a subsidiary of the group.
The group said it has entered into three separate conditional share purchase agreements with its managing director Tan Sri Lim Keng Cheng, Limbongan Resources Sdn Bhd (LRSB) and Lim Seong Hai Holdings Sdn Bhd (LSHHSB).
LRSB is owned by Lee Hun Kheng and Datuk Lim Keng Guan, while LSHHSB is owned by Keng Cheng, Keng Guan, Lim Keng Hun and Lim Pak Lian.
The shares and warrants, to be acquired at 95 sen and 15 sen per unit, respectively, represent a 24.54% stake in PLS and 4.35% of its warrants.
"As at the date of this announcement, Ekovest holds 119,257,300 PLS shares, representing approximately 32.84% equity interest in PLS and 40,878,650 PLS warrants, representing approximately 25.10% of the outstanding PLS warrants.
"Upon completion of the proposed acquisitions, Ekovest's shareholding in PLS will increase to 208,401,500 PLS shares, representing approximately 57.38% of the total issued shares of PLS, hence making PLS a subsidiary of Ekovest. Ekovest's warrant holding in PLS will also increase to 47,965,750 PLS warrants, representing approximately 29.45% of the outstanding PLS warrants," Ekovest said in a filing with Bursa Malaysia.
The group will then have to extend an unconditional mandatory general offer (MGO) to acquire all remaining PLS shares and warrants it does not hold at 95 sen per offer share and 15 sen per offer warrant.
Ekovest said it intends to maintain the listing status of PLS on the Main Market of Bursa Securities subsequent to the MGO.
"The proposals will be funded via a combination of bank borrowings and internal funds, the proportion of which will be determined at a date closer to the date of payment for the proposals after taking into consideration, among others, the gearing and operating cash flow requirements of Ekovest group," it said.
The group said the acquisition is in line with its strategy to transform Ekovest into a larger listed conglomerate with a larger portfolio of diversified businesses.
This is the second acquisition proposed by the group this month, after it announced that it was going to commence exclusive negotiations to buy a 40% stake in IWH-CREC Sdn Bhd, held by Iskandar Waterfront Holdings Sdn Bhd (IWH).
IWH-CREC is a 60:40 joint venture between IWH and China Railway Engineering Corp (M) Sdn Bhd (CREC).
Meanwhile, Tan Sri Lim Kang Hoo is the controlling shareholder of both IWH and Ekovest, with stakes of 63% and 32.4% in the two companies respectively.
Ekovest's share price rose 0.5 sen or 0.99% to 51 sen, giving a market capitalisation of RM1.37 billion.
PLS fell 0.5 sen or 0.6% to 83.5 sen, giving a market capitalisation of RM303.27 million.