This article first appeared in The Edge Financial Daily, on February 12, 2020.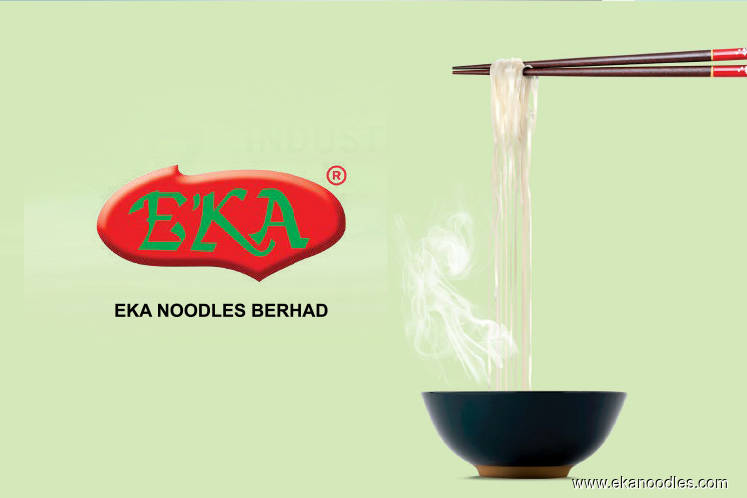 *The headline of this article has been amended for accuracy*
KUALA LUMPUR: EKA Noodles Bhd's subsidiaries have been sued for allegedly forging and altering documents to confuse the public on the ownership of a noodles brand, Nayati.
The Practice Note 17 firm said yesterday that its wholly-owned subsidiaries Kilang Bihun Bersatu Sdn Bhd (KBBSB) and EKA Foodstuff Sdn Bhd (EFSB) were served with an amended writ of summons and statement of claim on Feb 3 in relation to the claims filed by Great Food Industries Sdn Bhd.
Besides KBBSB and EFSB, four others were named as defendants — Mazlan Mohamad Isa (trading as Perniagaan Idaman Murni), Great Line Success Sdn Bhd, Ang Eng Hooi, and Chew Hong Food Industries Sdn Bhd.
Ang was a substantial shareholder of EKA Noodles from October 2016 to December 2016, bourse filings show.
Meanwhile, Mazlan is the founder of Kedah-based Perniagaan Idaman Murni. The company, established in 2010, produces and markets fresh kuey teow, mee, bihun, laksa, and other types of noodles, under its brand name Nayati, according to its website.
In a filing yesterday, EKA Noodles said Great Food is claiming that KBBSB and EFSB, together with Ang and Chew Hong Food, were "jointly or individually involved in unlawful activities" with the intention to harm Great Food's business.
It claimed that this was done by giving instructions with the "intention to confuse, fake and cause changes to documents with intention to confuse the public and the market that Cap Nayati is owned by Mazlan when it is not".
In view of this, Great Food is seeking an injunction to prohibit the defendants from activities related to infringement of its copyrights, as well as compensations.
In response, EKA Noodles said a firm of lawyers have been appointed to act on behalf of KBBSB and EFSB.
"The company and its legal counsels are studying and reviewing the claims. The company will take all necessary steps to vehemently defend against the claims and ensure the rights of the company are protected," it added.