This article first appeared in The Edge Financial Daily, on March 4, 2019.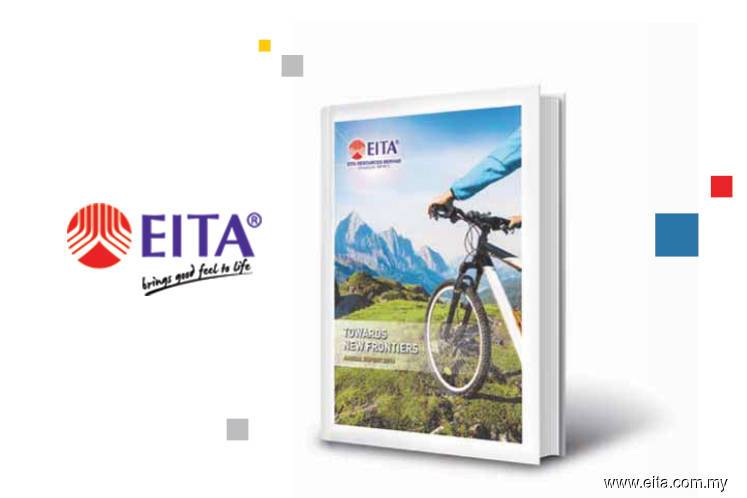 KUALA LUMPUR: EITA Resources Bhd, the supplier of elevators and escalators to the Sungai Buloh-Kajang mass rapid transit Line 2 (MRT2) stations, is likely to see its order book impacted by further cost-cutting to the upcoming second line of the rail system. But it is not overly worried.
Group managing director Fu Wing Hoong recently told The Edge Financial Daily that the group is quite certain the government will be cutting some of the previously awarded contracts to EITA for the MRT2 project as part of its ongoing initiatives to reduce federal debt and strengthen fiscal policy.
"They're still in discussions to review the cost of the contract[s]. The good thing is that the project will be continued. However, there is likely to be a drop in quantity of contracts awarded," Fu said, adding the group has been in discussions with the contractor but has not received any update as yet.
In 2017, EITA was awarded RM69.8 million worth of contracts to supply and instal 30 lifts and 77 escalators for the elevated MRT2 stations, with work expected to start this year and completed by 2022.
MRT2 was one of several infrastructure projects that were marked for review following the change in government on May 9 last year, as Putrajaya sought to trim the high level of debt left behind by the previous administration. The overall cost for MRT2 was subsequently reduced to RM30.53 billion from RM56.93 billion after the number of stations to be built was reduced from 35 to 33. There was also a cost reduction for the underground portion.
But given the value of the contracts that have been awarded to EITA from the project so far — which makes up about 13% of its current order book — Fu said the impact of any cut is not expected to be that significant to the group's earnings.
EITA's order book stood at RM552.2 million as at Sept 30, 2018, comprising jobs for elevators and escalators, including those for MRT2 and light tail transit Line 3 (LRT3), bus ducts, and maintenance services domestically and abroad. The size of this order book is about 3.5 times the group's order book value of RM157.7 million in the previous year.
Even if the group excludes the MRT2 job as well as its RM195 million contract for LRT3 entirely, its order book would still be higher than the previous year's order book. "With LRT3, we already know it's going to be delayed so we have not factored this into our FY19 earnings. We are not fully dependent on LRT3 or MRT2. So looking at the remaining order book, it does still provide good prospective earnings for the group," said Fu.
EITA's LRT3 contract is for the supply of 95 elevators and 220 escalators. It was confirmed in October last year that the cost of the LRT had been about halved to RM16.6 billion from RM31.65 billion. The 37km line will connect Bandar Utama in Petaling Jaya to Johan Setia in Klang.
Meanwhile, the group's 60%-owned unit TransSystem Continental Sdn Bhd has been securing numerous power substation contracts, with RM172.4 million worth of jobs secured just in the to-date period this year. "Yes, the substation portion of our orders is growing steadily. It is part and parcel of our overall growth strategy to tender for more projects in this segment," said Fu.
As at end-December, EITA had RM39.7 million net cash, or 31 sen net cash per share, which is equivalent to about 22% of last Friday's closing price of RM1.36. This cash, according to CGSCIMB in a note dated Feb 28 on the group, would be used as working capital when work on major MRT2 elevator jobs starts.
Meanwhile, the group announced that net profit for its first quarter of financial year 2019 (1QFY19) ended Dec 31, 2018 fell 75% to RM1.64 million against RM6.5 million a year ago, as revenue shrank 26% to RM51.63 million from RM69.37 million. The lower profit was mainly due to losses at manufacturing and high voltage divisions, while its revenue was affected by weaker manufacturing and marketing contributions.
Nevertheless, Fu remains positive about the group's prospects ahead, following the record net profit of RM20.09 million it achieved for FY18, saying it was consistent with the group's expectations.
"This was despite the challenging and uncertain market we are currently in. I would say we have been maintaining our figures. Our prospects remain good and I am sure it will be even better over the next few years," he said.
Over the past one year, EITA's share price has retreated 19%. It fell to a one-year low of RM1.13 on July 10 last year, which was around the time the government announced its decision to review all mega infrastructure projects.