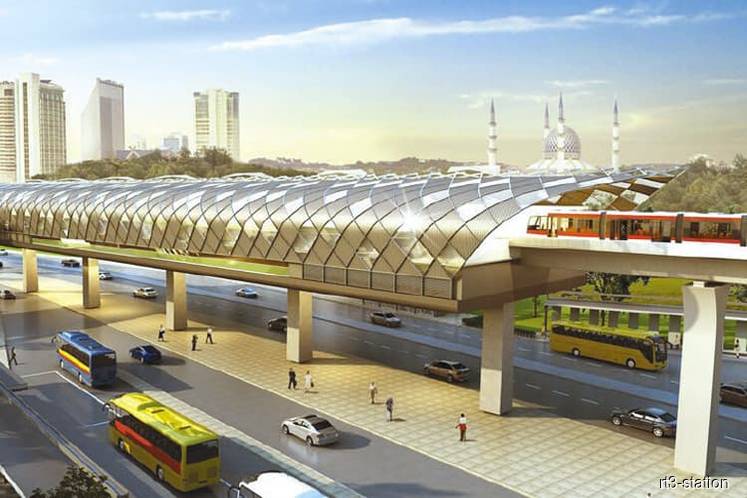 KUALA LUMPUR (Aug 7): Eita Resources Bhd's contract to supply lifts and escalators for the Light Rail Transit Line 3 (LRT3) project has been revised, with the contract sum cut by a whopping 65.42% to RM67.45 million, from RM195.07 million previously. 
In a filing with Bursa Malaysia, the group said it has received a new letter of appointment and notices of termination from MRCB George Kent Sdn Bhd, which is LRT3's project delivery partner (PDP). 
Eita Resources said its unit EITA Elevator (Malaysia) Sdn Bhd has once again been appointed as the works package contractor for the supply, delivery, installation, testing and commissioning of lifts and escalators for the project. 
Under the new contract, 130 units of escalator and 66 units of lift would be supplied.
Under the original contract in Feb 2018, the Eita Resources unit was awarded an RM80.6 million contract by Prasarana Malaysia Bhd to supply escalators for the LRT3 project. 
Subsequently, the firm was awarded three contracts with a combined value of RM126.19 million, for the same purpose.  
The revised contract comes after the government decided to slash the total cost of the LRT3 project by 47% to RM16.6 billion, from the initial project cost of RM31.65 billion.  
LRT3 runs from Bandar Utama in Petaling Jaya, to Johan Setia in Klang. 
Eita Resources' shares were last traded at RM1.50 on Monday (Aug 5).