This article first appeared in The Edge Financial Daily, on March 8, 2018.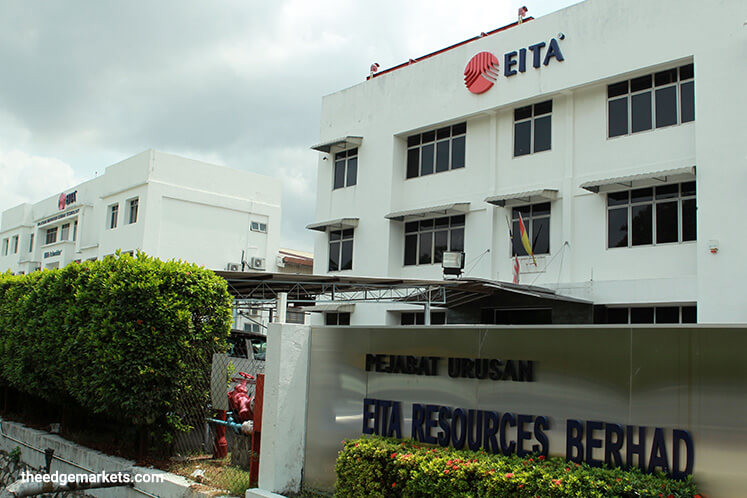 Eita Resources Bhd
(March 7, RM1.70)
Maintain add with an unchanged target price of RM2.52: On Tuesday evening, Eita Resources Bhd announced that it had secured orders from the light rail transit Line 3 (LRT3) to supply lifts and escalators for Package GS06 to Package GS10 (RM70.6 million), Package GS01 to Package GS05 and Package Underground (RM27.8 million), and Package GS6 to Package GS10 and Package TD2 (RM27.8 million). A total of 106 units of escalator and 95 units of lift would be supplied and installed for these three contracts. The total package amount for the LRT3 project would be RM126.2 million.
 
This is positive news as we did not expect Eita to win such a large job from LRT3 so soon after last week's announcement that it had secured an RM80.6 million escalator contract for Package ESC (E) for LRT3 from Bandar Utama to Johan Setia, for the installation of 114 escalators. This means Eita has secured a total RM206.8 million worth of jobs from the LRT3 project so far this month, the largest infrastructure job ever for the company.
This raises Eita's infrastructure outstanding order book to RM276.6 million, if we include the RM69.8 million infrastructure job secured from the mass rapid transit Line 2 (MRT2) project. Coupled with its existing outstanding RM150 million order book from its other divisions, the group's total outstanding order book is now at a record RM426.6 million, the highest ever for the company.
As at end-December 2017, Eita had RM36 million net cash or 28 sen net cash per share. Given the LRT3 job wins, we believe the company might raise funds from the equity market in the near future for working capital needs.
We have not yet assumed any potential earnings from both the MRT2 and LRT3 projects as we are still not certain when the main construction works will be completed before Eita can start work on its projects. Eita's work could start in 2020 or even 2021, depending on when the main construction works are completed. What we are positive about is that given its experience from the MRT underground jobs completed in 2016-2017, Eita is well prepared to do the underground works for the LRT3 project. We maintain our earnings per share forecast and target price based on 2019 forecast 12 times price-earnings ratio (PER) (20% discount to our target 15 times PER for construction sector; the discount reflects its small market cap and indirect exposure to the sector). — CIMB Research, March 6