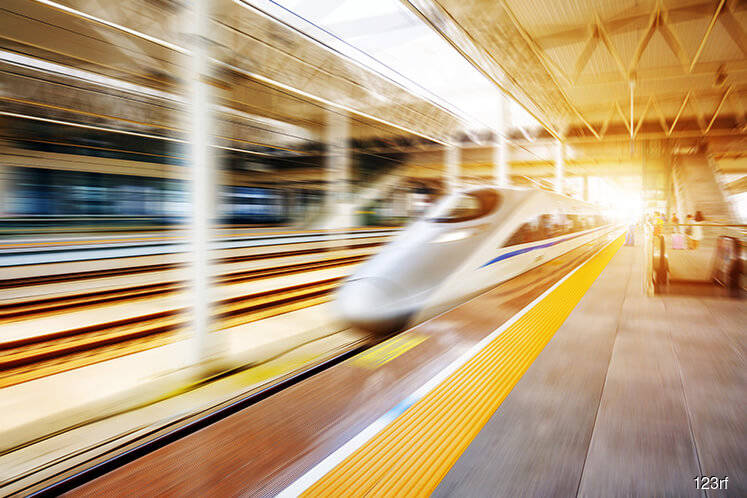 PETALING JAYA (Dec 26): The environmental impact assessment (EIA) report for the Kuala Lumpur-Singapore high speed rail (HSR) will be displayed for public viewing for a month from tomorrow (Dec 27).
MyHSR Corporation Sdn Bhd (MyHSR Corp) CEO Datuk Mohd Nur Ismal Mohamed Kamal in a statement today said the company has identified the necessary measures to address and minimise the potential impacts on the environment throughout all phases of the mega project – during pre-construction, construction, and operations.
"We welcome the public to provide feedback on the findings of the EIA report. The report will then be updated to incorporate feedback gathered from the public and will be presented and considered for approval by the Department of Environment (DOE)," he added.
The report will be displayed at various locations including the Suruhanjaya Pengangkutan Awam Darat (SPAD) headquarters in Kuala Lumpur, DOE headquarters in Putrajaya and DOE state offices in Kuala Lumpur, Selangor, Negeri Sembilan, Melaka and Johor as well as other local authorities' offices along the HSR alignment.
The locations are listed on MyHSR Corp's official website at www.myhsr.com.my.
However, the public can also view the report on DOE's website at www.doe.gov.my and MyHSR Corp's official website at www.myhsr.com.my.
The public viewing will be held from Dec 27 until Jan 25, 2018, and members of the public are encouraged to submit feedback and comments based on their review of the EIA report to the DOE headquarters before Feb 9, 2018.
Members of the public may also purchase copies of the report at RM4,000 each from EIA consultant Minconsult Sdn Bhd's office at Lot 6, Jalan 51A/223, 46100, Petaling Jaya, during the public review period.
Ahead of the public viewing, the EIA report was submitted to the DOE for review on Dec 13, and covers various assessments including air quality, noise and vibration, waste, water quality, coastal hydraulic, terrestrial and marine ecology, hydrology, geology, traffic, risk hazard assessment, public health and safety, economic evaluation and visual.
The EIA report is prepared in accordance with the relevant legislation, guidelines and procedures established by the DOE for environmental impact studies of any new railway project.