This article first appeared in The Edge Malaysia Weekly, on June 17, 2019 - June 23, 2019.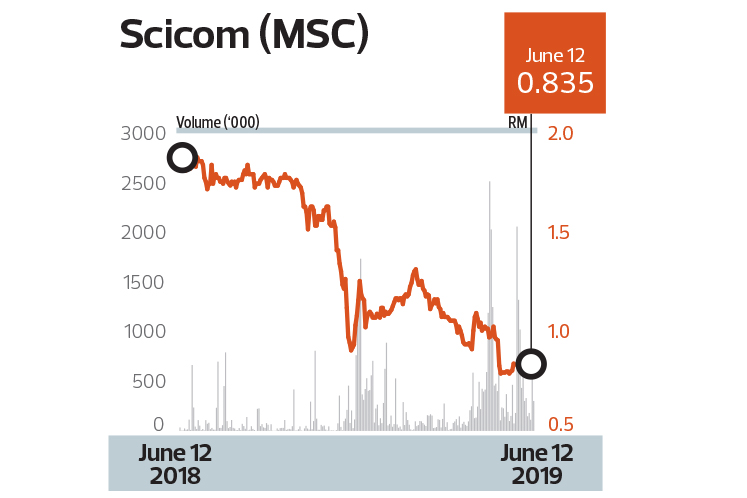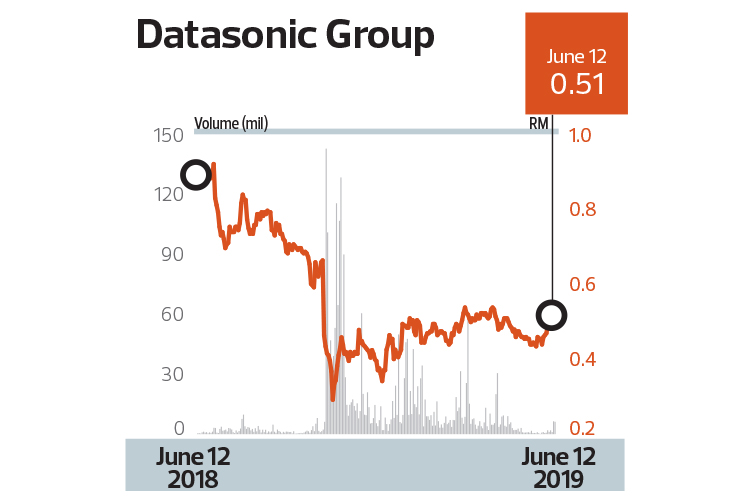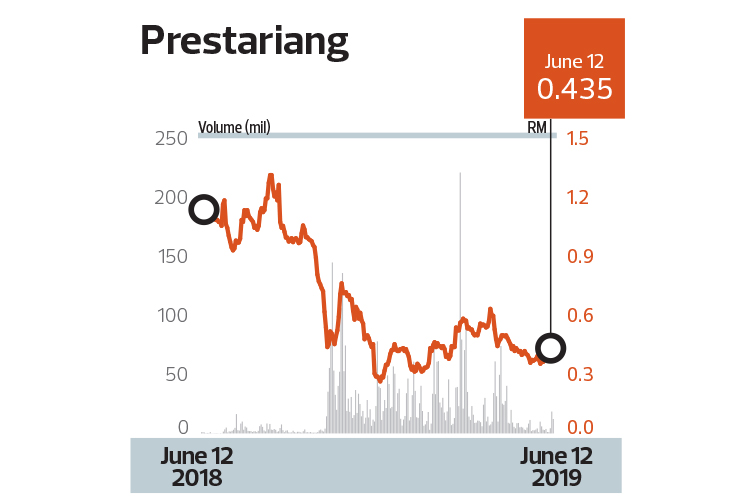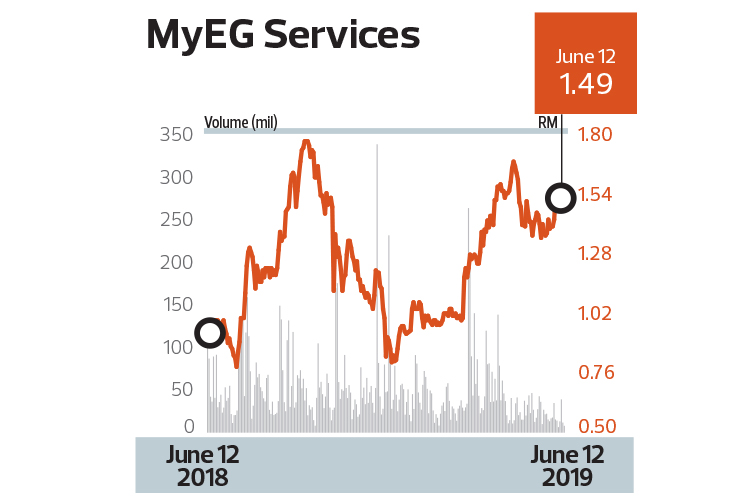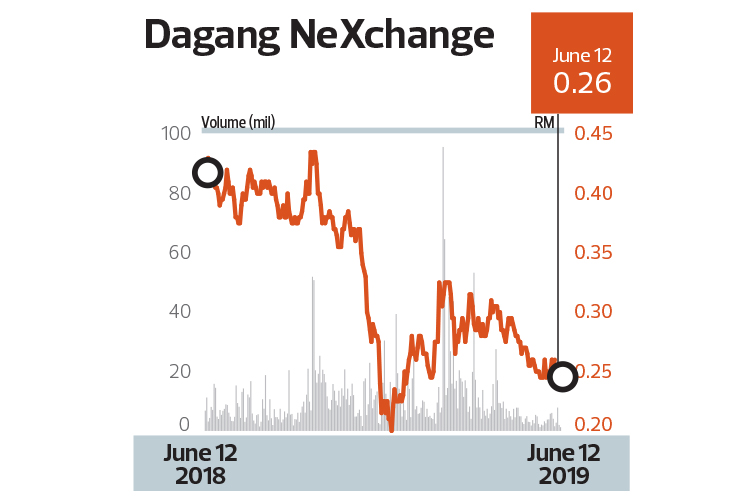 IT has been over a year since the historic change in government but e-government service providers have yet to regain their footing.
Once the darlings of investors, many of these companies are now mere shadows of their former selves. One or two of them are trading at only 40% to 50% of their share price prior to the 14th general election in May last year.
In the past, e-government service providers were favoured by investors as the concessions awarded were often associated with a steady stream of recurring income, which in most instances was extremely lucrative as well.
But much has changed since Putrajaya's decision last year to scrap the RM3.5 billion national immigration control system (SKIN) project awarded to Prestariang Bhd. SKIN was intended to be the Immigration Department's new infrastructure network.
The termination sparked a massive selldown in the shares of e-government service providers as investors became skittish about the possible cancellation or non-renewal of other government projects.
Nearly overnight, many of these counters were reduced to penny stocks.
"The whole underlying approach to investing in these types of companies has changed. The assumption of lucrative margins and high volumes does not hold anymore when it comes to these companies," opines Interpacific Securities head of research Pong Teng Siew.
Unsurprisingly, Prestariang's share price has suffered the most. It tumbled 62.3% between May 14, 2018, and June 12 this year, plunging from RM1.15 to 43.5 sen.
Scicom (MSC) Bhd was not far behind, losing 56.3% to 83.5 sen in the same period.
Datasonic Group Bhd fell 38% to 51 sen while 28.8% was shaved off Dagang NeXchange Bhd, which is now trading at 26 sen.
MyEG Services Bhd was the least affected, losing 16.8% to RM1.49 in the same period.
The outlook for third-party providers that rely heavily on government concessions is dim over the next few years. "It is not surprising that the fiscal deficit of the country, which is expected to be a little bit higher, will increase the pressure on the government on how it spends. It has to be very conscious of having to spend within its limits," says Pong. "The biggest operating expenditure in the budget is emoluments and this is something that cannot be reduced easily. So, it is only natural that the government will have to cut back on everything else, like purchases and supplies, which may include contracts to third-party providers."
While Pong is pessimistic, some market observers beg to differ. They believe the selldown in these counters is overdone and that the situation presents a good opportunity for investors to buy now.
"I believe the government will do what makes sense. These e-solutions will have to continue and there will still be a need for these providers. We also have to remember that it is not that easy for the government to switch from one solution provider to the next. It would incur additional cost," comments an industry observer. "After all, if these providers have been doing a decent job and meeting expectations, there should be little reason to make a switch. Unless there is a company that can provide a better proposition."
Pong agrees that these providers would still be needed but believes the concessions will no longer be as lucrative as before. "There is no doubt that such services will still be needed but I think the government's approach will be to source for the best deal. It may even renegotiate the contracts that it deems are priced unreasonably high. As we have seen in the case of Prestariang, even contracts that are nicely 'wrapped up' could be at risk."
 
Valuations and prospects
It is worth noting that most of the e-government service providers saw lower net profit and revenue for the quarter ended March 31, 2019.
Once again, Prestariang was the worst hit, slipping into the red to the tune of RM4.53 million for the quarter from a net profit of RM6.51 million previously. Revenue declined 42.6% to RM41.8 million in the same period, the company said, attributing the decline mainly to the termination of the SKIN project.
In April, Prestariang filed a legal claim against the government for RM732.8 million in compensation for the unilateral termination of the SKIN project.
CGS CIMB Research says the company has spent more than RM200 million on the development of SKIN.
Analysts covering the stock have a "sell" call on it with an average target price of 23 sen.
MyEG is the only counter that posted an increase in revenue, up 4.74% to RM121.73 million in 2QFY2019 compared with 1QFY2019. Net profit declined 1.07% to RM58.03 million in the same period. No year-on-year comparison was given as the company changed its financial year-end from June 30 to Sept 30.
MyEG generates 20% of its revenue from government concession-related businesses or, more specifically, the online renewal of road tax, foreign workers' work permit renewal and their rehiring programme.
The remaining 80% comes from ancillary and commercial services, such as online auto insurance renewal, foreign worker insurance renewal and job placement services.
CGS CIMB Research believes the government will be able to come to a decision on the quota for new foreign workers this year. "In view of MyEG's experience in handling foreign workers' work permit renewals and its close relationship with the government, we believe the company should be one of the major independent agents for new foreign worker registration.
"MyEG expects to generate an average revenue of RM2,000 per new foreign worker (NFW). Once the full quota for new foreign workers has been set by the government, it will be able to start registering them. In our earnings forecast, we assume that MyEG will register only 5,000 NFWs per annum in FY2019-FY2020F," it says.
All analysts covering MyEG have a "buy" call on it with an average target price of RM1.74.
In contrast, close to 80% of DNeX's net profit is derived from its information technology division with the bulk of it derived from its national single window (NSW) trade facilitation platform and its integrated government financial and management system (iGFMAS). DNeX also owns 30% of oil and gas associate Ping Petroleum.
Its net profit for the first quarter fell 26.5% to RM11.93 million from a year ago while revenue fell 3% to RM68.95 million.
Its weaker earnings were due to lower profit from its information technology division with reduced traffic volume on its NSW trade facilitation platform and lower project billings from Genaxis, given that the development of iGFMAS is in the final stages.
Nevertheless, the outlook for DNeX is not bright. CGS CIMB Research sees challenging times for the group in view of the weak recovery in oil and gas activity. Moreover, the NSW transaction volume is expected to decline after the expiry of its concession in August 2019.
Amid the uncertainty over contract renewals and project continuity, the dividend yield of two counters has become appealing, largely because their share price has gone south.
One is Datasonic, which derives more than 80% of its revenue from its contracts with the Malaysian Immigration Department and the National Registration Department, for which it produces passport chips and polycarbonate datapages as well as MyKad chips.
At its current share price of 51.5 sen, its dividend yield stands at 6%. However, for its financial year ended March 31, 2019, Datasonic's revenue declined 15.1% to RM219.56 million while net profit fell 45.7% to RM36.53 million due to lower MyKad orders.
RHB Research, which has a "buy" call and a target price of 65 sen on Datasonic, expects to see the company recover in its financial year ending March 31, 2020, on the back of its existing order book of RM743 million, resumption of MyKad orders and potential contributions from new projects.
Over at Scicom, dividend yield stands at an attractive 8.93% based on its current share price of 83 sen. The company derives a substantial portion of its profit from its e-government contract — the education Malaysia global services (EMGS) project — in which it shares with the government a portion of the visa application fees collected from foreign students.
In its third quarter ended March 31, 2019, the company's net profit fell 47% to RM4.08 million despite a 5% increase in revenue to RM40.56 million. According to MIDF Research, the lower profit margin in the third quarter can be linked to the higher contribution percentage of the company's business process outsourcing segment, which typically registers a lower profit margin compared to its e-solutions division.
The research report adds that its EMGS segment is still feeling the impact of the massive shutdown of certain learning institutions but MIDF Research sees a gradual recovery over time with the number of genuine foreign students looking to study in Malaysia improving in conjunction with the expansion of the country's education industry.
Currently, there is one "buy" and one "sell" call on Scicom with an average target price of 94 sen.