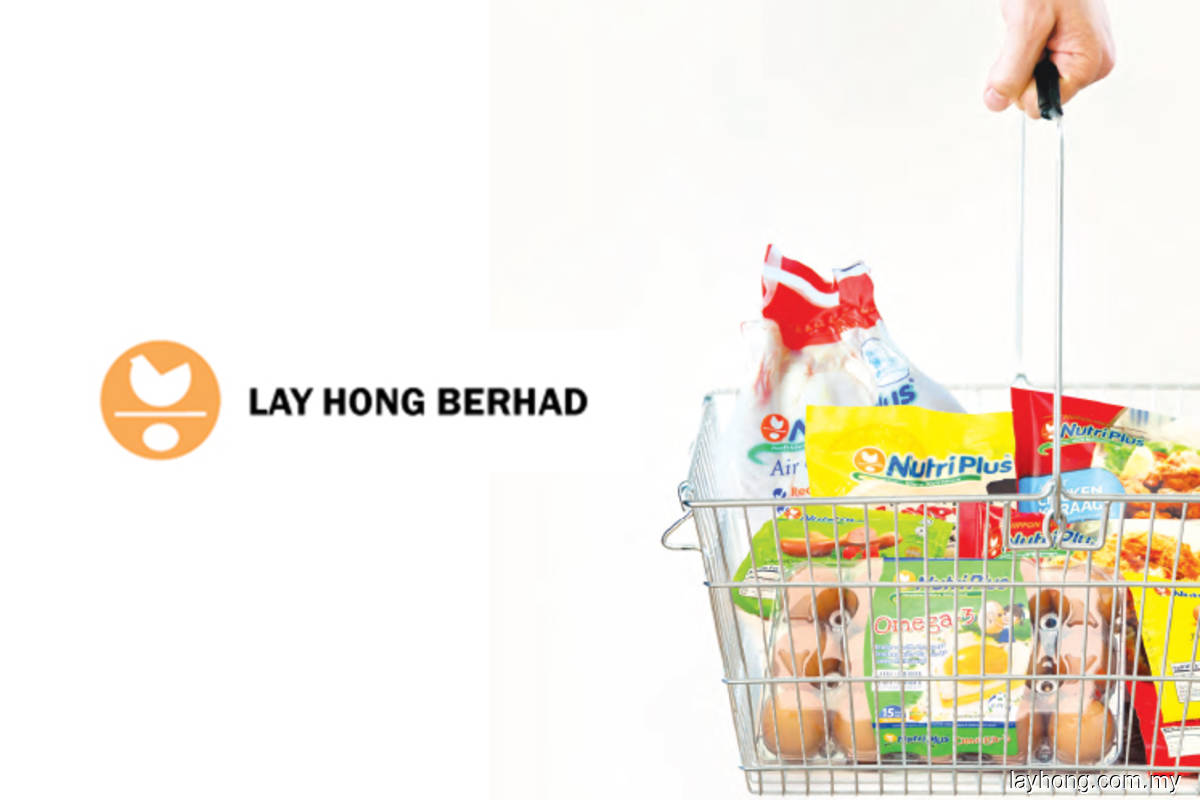 KUALA LUMPUR (Aug 4): Lay Hong Bhd has cautioned that record high prices of poultry feed ingredients soybean meal and corn may affect the chicken product and egg producer's profitability in the coming years.
Lay Hong executive chairman Datuk Yap Hoong Chai said in the company's latest annual report that the group will take the necessary measures to maintain its profitability.
"Moving forward, to maintain its status as a leading producer of eggs and chicken products in Malaysia, the group will continuously seek new farming and chicken processing methods to reduce cost and increase efficiency," Yap said.
He said Lay Hong transacts corn and soybean in US dollars, while approximately 15% of the company's sales are done in Singapore dollars.
As such, the group is exposed to foreign exchange risk, he added.
"Any favourable or unfavourable fluctuation in foreign exchange rates may have an adverse/favourable impact on the group's financial performance and profitability. 
"The group does not enter [into] any financial instruments to hedge against any foreign currency [fluctuation] as the transactions are deemed insignificant. However, for purchases of corn and soybean, the group takes a three- to six-month position with the local importer who in turn takes the foreign currency risk upon themselves.
"The group will pay a small premium for the risk passed to them. Despite the effort to minimise foreign exchange risk, there can be no assurance that any future significant fluctuations in foreign currencies will not have an impact on our financial performance," Yap said.
Lay Hong's financial performance has weakened. It said in a Bursa Malaysia filing that for the fourth quarter ended March 31, 2021 (4QFY21), its net loss widened to RM7.46 million from RM3.74 million a year earlier, although revenue rose to RM236.97 million from RM210.51 million.
For the full year, net profit fell to RM3.18 million from RM3.4 million a year earlier, although revenue was higher at RM923.66 million versus RM839.7 million, according to the company.
It did not declare any dividend for FY21.
In the annual report, Yap said Lay Hong's decision to declare dividends would take into consideration factors including the company's financial results and cash position besides its projected capital expenditure (capex) and other investment plans.
"After carefully considering the above, the board of directors did not recommend any declaration of dividends for FY21 in order to conserve cash," Yap added.
Soybean prices rose while corn prices fell in overnight trade on the US' Chicago Board of Trade.
It was reported that soybean prices added 0.4% to US$13.25 (about RM55.94) a bushel, while corn prices eased 0.1% to US$5.51 for half a bushel.
"Soybean gained ground, although better-than-expected crop conditions and forecasts for rain across the US Midwest kept a lid on prices.
"Brazilian corn exports are expected to plunge in August to around three million tonnes, according to ship line-up data from maritime agency Cargonave and projections by grain exporter association ANEC yesterday. Brazil's second corn crop, badly affected by drought and an ill-timed frost in June, will fall below prior forecasts and hurt exports," Reuters reported.
Lay Hong's share price closed unchanged at 30 sen today, giving the company a market value of about RM198.09 million based on its 660.29 million issued shares.
The company's latest-reported net assets per share stood at 61 sen.
It is scheduled to announce its 1QFY22 financial results this month.