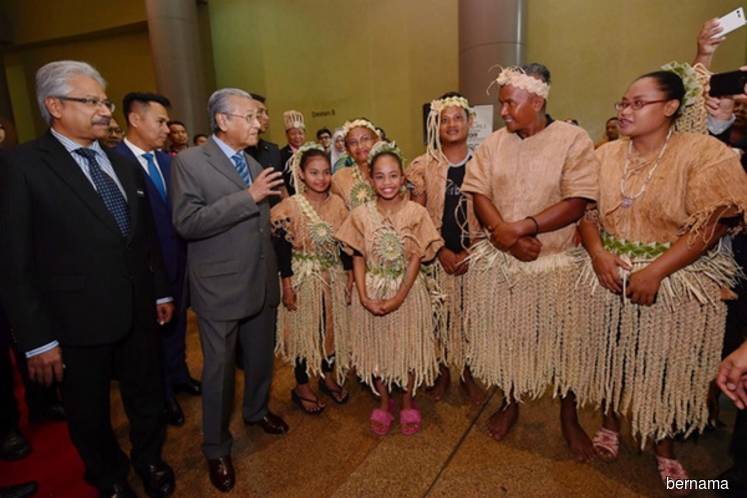 PUTRAJAYA (April 22): Efforts to improve the level of education among Orang Asli students remain a top agenda of the government, said Prime Minister Tun Dr Mahathir Mohamad today.
He said these efforts should be intensified with the cooperation of various parties through the provision of more education infrastructure and the inculcation of awareness through campaigns on the importance of education.
"This awareness and change should begin at home, that is among the Orang Asli parents, " he said when opening the National Orang Asli Convention 2019 at the Putrajaya International Convention Centre here.
Dr Mahathir said there are now 1,090 Orang Asli studying in various courses at public institutions of higher learning (IPTAs), apart from those who are pursuing their studies overseas at the degree, master´s and doctorate levels.
"These figures signal to the government that the Orang Asli community is aware of the importance of education, " he said.