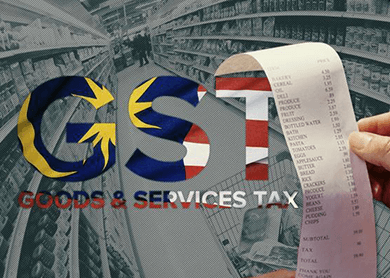 KUALA LUMPUR (June 23): The effect of the goods and services tax (GST) would likely gradually wane moving forward while Malaysia's real gross domestic product (GDP) is expected to pick up slightly to 5.2% year-on-year in the second quarter of 2015, from an estimated 4.8% in the first half of this year, according to RHB Research Institute Sdn Bhd.
In an Economic Outlook report today, RHB Research said there would likely be a payback in the second quarter, as business and consumer spending take a breather post the GST.
It said the global economic recovery remains uneven and slow, and we believe its recovery in the 2H of the year will likely continue to be modest amid the headwinds.
"Nonetheless, the improvement in demand will likely provide some support to Malaysia's exports, particularly the manufactured goods.
"The sharp depreciation of the ringgit will also likely improve Malaysia's price export competitiveness, setting the stage for a recovery in exports in 2H," it said.
RHB Research said that as a whole, it expects the country's real exports to soften to 2.7% in 2015, from 5.1% in 2014.
"We expect domestic demand to ease to a growth of 4.6% in 2H 2015, from an estimated 5.9% in 1H.
"The implementation of GST, lower oil prices that will impact oil and gas investment and government spending as well as the lagged effect arising from the curb on property speculation will likely constrain the growth of domestic demand, leading to a more moderate increase in consumer spending and private investment," it said.
RHB Research said that the government recorded a lower fiscal deficit of 4.2% of GDP in the 1Q of 2015 compared with the corresponding period of last year, as the increase in revenue collection outpaced the rise in expenditure.
RHB Research said the budget deficit was projected to improve in 2015 compared to the previous year.
"Despite showing its commitment by reducing subsidies and introducing GST, Malaysia still faces risk of a downgrade in its sovereign credit rating from the Fitch Ratings," it said.
RHB Research said lower commodity prices, crude oil and LNG in particular, would likely translate into lower export earnings and a smaller current account surplus in the balance of payments for Malaysia in 2015.
"We envisage the current account surplus of the balance of payments to narrow significantly to RM31.0 billion or 2.6% of GDP in 2015, from a surplus of RM47.3 billion or 4.3% of GDP in 2014.
"The smaller current account surplus, coupled with the possibility of an interest rate hike in the US and a downgrade of Malaysia's sovereign credit rating, suggests that the ringgit will likely stay weak for the greater part of 2015," it said.