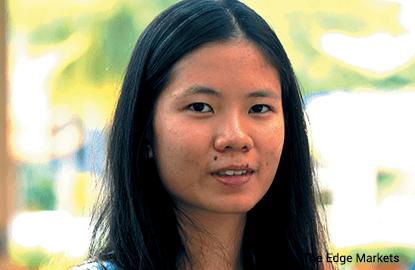 This article first appeared in Personal Wealth, The Edge Malaysia Weekly, on Feb 29 - March 6, 2016.
Amrita Soon, the eldest daughter of Soon and Chong, says the same thing about her education. She does not regret being unschooled and will also unschool her children in the future. 
"I will probably give them the choice of going to school if they want it. My parents put me in a private school, where I studied in Year 4 and 5, because I asked them to," she says.
Amrita loved being unschooled. She says it was a happy and carefree time and she and her younger sister played a lot and learnt from the games and activities. 
"The first few things I remember about my education were my mom teaching us how to read and my dad pulling a fish out of our fish tank and asking us to feel the scales forward and backward. He even downloaded physics lectures from a college's website and tried to teach us that. I do not remember, though, how much of it we understood," she recalls. 
"I remember how my parents tried to sit us down to do reading and writing. It was kind of stressful because my sister cried a lot. They resolved the problem with less writing and more drawing. We learnt some English and mathematics and did science experiments here and there. I think this is how they did personalised learning for us. It was not one syllabus for all."
The only reason Amrita asked to go to school was to try out the conventional schooling system as she felt left out in conversations with friends when they talked about schooling. After grappling with the national language — Bahasa Malaysia — for about three months, she fit right into the private school system and scored really well in her mid-term and year-end examinations. 
"Schooling was really fun and I enjoyed it a lot. However, at the end of Year 5, we were looking at the following year's timetable and I was shocked to discover that all the extra-curricular activities had been cut and replaced by tuition classes — just because it was the UPSR [Primary School Achievement Test] year," she says. 
"I did not understand why the school did that. I thought it was a waste of time as UPSR was not even necessary to get you into secondary education. I told my parents my decision to leave school, so they switched me back into unschooling."
Amrita did regret leaving school a little, but switching back to unschooling eliminated homework and enabled her to have more time to pursue music, which she developed an interest in after primary school. But she soon stopped regretting her decision as it was her choice after all. 
"After leaving school, I studied on my own with minimal coaching from mom. I learnt a lot using the computer and internet. I always google what I want to learn, and it helped a lot after I discovered that I wanted to pursue music a few years ago," she says. 
Amrita learnt to play the guitar by using YouTube and Google as her teachers. "My dad taught me a few chords but mostly, I learnt from diagrams and videos on the internet."
Amrita's interest in music has turned into having a dream of becoming a singer-songwriter. She is making her dream come true one step at a time. She has been to Nashville (known as the home of country music) twice, in 2012 and 2014, to participate in the Country Music Festival and several songwriting workshops. Both trips were funded via crowdfunding, which she did on the streets and online. 
"On the second trip, I spent 62 days in Nashville. It was a really good experience. I worked at a hostel during the day and went to meet all the songwriters and performed music as much as I could at night. I received a lot of advice from them," she recalls.
In December 2014, Amrita launched her debut album, Clues, which had five songs on it, all written by her and produced by well-known producers Abraham Tee of Malaysia and David Malloy of the US. 
Being an unschooler has taught Amrita to pool all her resources and try to achieve her dream, she says, and her experience over the years has helped her realise that quitting school was the right thing to do. "I learnt so much when I realised that you never stop learning," she says in her song, Seventeen. 
"I want to further my studies in songwriting, but I have not exactly decided when or where yet. Many friends have asked me what I am going to do with my life, whether I will go to college. But pursuing music is not a conventional career. I can do it with or without a degree. I really appreciate being unschooled and being who I am today."
What are unschoolers going to do with their lives? Soon laughs and admits that his family gets asked a lot of questions when people learn that they are unschoolers, from what and where to learn to examinations and getting into university.
"Libraries are the best places we can use. Inspire your children. Expose them to a lot of things and let them explore. When they show interest in a certain topic, bring them to look for more resources on the topic. When you really listen to them and find out what they want to learn, you will be surprised. Children's curiosity and imagination are wonderful," he says.
Soon has concerns about the quality of education some parties are offering. "There are many learning centres claiming to provide homeschooling, but the quality of education at some of these centres is questionable. Some of the students cannot even pass the O-levels or A-levels after completing their studies. I think parents and the authorities should be aware of these problems."
On whether his three children will go to university, Soon says he will leave the decision to them. But he points out that he has seen enough successful cases of unschooled kids going to universities, including Ivy League schools, and doing well in life. 
"The problem of having no record of academic performance can be settled with an assessment test. In fact, home-schooled and unschooled kids fit right into university because the way of learning is the same — no spoon-feeding; you need to find the right information by yourself. Many universities actually welcome them," he says. 
"Whether they have a degree or not, getting a job is not difficult for unschoolers — as long as they are well-equipped with the necessary knowledge and skills. What you will see in unschoolers is, if they are interested in a certain area or topic, they will strive to find ways to learn it. That is what unschooling is all about."
Soon acknowledges that unschooling is a tough option for a double-income family as it requires at least one of the parents to devote most of his or her time and energy to be with the children. This means either the father or mother will be losing an income. But at the same time, it also means the parents do not have to fork out a large sum of money for school fees, especially when they have more than one child.
"It is a matter of choice, of give and take. Unschooling is not something you can buy with money. You cannot go to a school to do unschooling. It has to be home-based and child-led education, where both the children and parents are present to learn something together," he says.