This article first appeared in Digital Edge, The Edge Malaysia Weekly, on March 14, 2022 - March 20, 2022.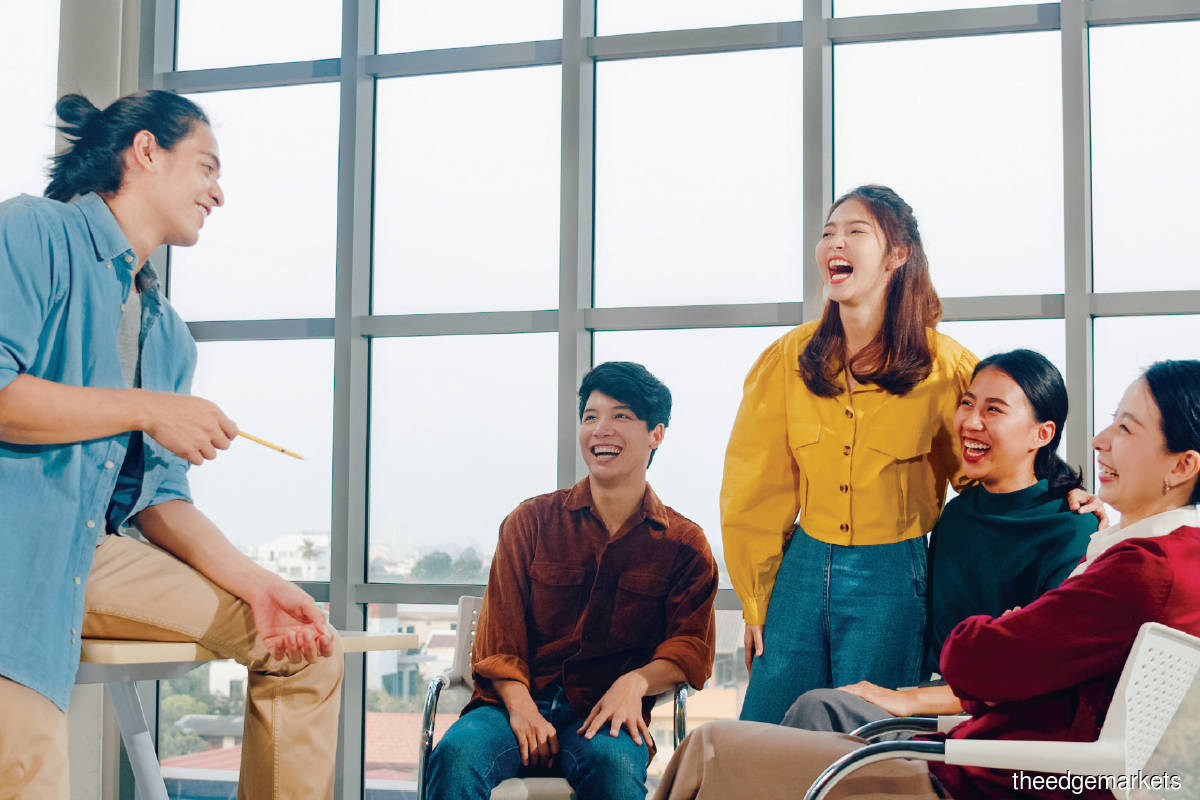 Financial literacy is a core life skill and the lack of it underscores the reason many Malaysians struggle with saving and investing. Kiplepay Sdn Bhd, a wholly-owned subsidiary of Green Packet Bhd, wants to change this by empowering the youth to take charge of their financial future.
"Unlike most e-wallet operators, we decided to focus on servicing the higher education sector, especially public higher learning institutions (IPTA)," says Ricky Lew, acting CEO of Kiplepay.
"The student base is a sizeable one, with about 20 public universities in Malaysia and close to 800,000 students. The total living expenses of students are estimated at RM3.7 billion a year.
"We believe that it's important to encourage good financial literacy and money management skills from a young age and this is possible with the adoption of the Kiple app, where all funds and spending are consolidated into one app with our e-wallet and Visa prepaid card solution, from zakat disbursements to PTPTN repayments as well as on- and off-campus payments with Kiple Visa Prepaid Card.
"While students are one of our core segments now, it is in our pipeline to deliver services to cater for their overall life cycle, which includes their [next step] to becoming graduates and professionals.
"We are developing new features to ease the transition for grad students as they seek job opportunities in the workforce — for example, job listing and matching — and other wealth management tools as they start to earn their first pay cheque, like savings and investments. Presently, some of our existing features [such as mobile reloads, bill payments and additional payment acceptance modes from other e-wallets and credit/debit cards] are already relevant to this segment."
Apart from solving the woes of students, Kiplepay is developing solutions for the education ecosystem, which includes merchants and universities. "Our solutions enable them to digitise their services and transactional ecosystem, enhancing the whole student engagement experience on and off campus," he says.
While most e-wallet business models target the mass market, specifically in urban areas, Lew says Kiplepay saw an opportunity to play a role in expediting the digitalisation of the education sector.
"We've been working with universities as their official e-wallet and payment gateway partner to transform campuses into going digital and cashless and to leverage end-to-end digital financial services that integrate with their finance management system and provide a unified payment platform across all student services.
"This enables an all-inclusive cashless solution within the university ecosystem that not only benefits students, but also the university management and administrators, lecturers, staff and small and micro enterprises serving these institutions as a whole. To thrive in today's accelerated digital environment, the service and operating model of IPTAs will need to transform as well."
Recently, the payments solution provider launched KipleMall for university bookstores, in its continued efforts to cater for the cashless platform needs of its core segment: Malaysian students aged 25 and below, which make up 60% of its user base.
KipleMall was established in collaboration with University Book Store Malaysia (UBSM). "UBSM's present strength lies in the private sector, from international and private schools to home schools, private learning centres and private colleges and universities. Partnering with KipleMall helps them open the doors to the public sector, with instant access to a substantial IPTA student base through our existing partnerships with local universities, which is highly targeted and efficient," says Lew.
"In addition, it gives UBSM's network of publishers a trusted e-commerce platform to list and sell authentic and high-quality educational materials to the right audience, with shared advertising and marketing push that leverage Kiple's existing ecosystem."
He adds that there are plans to onboard more merchants for KippleMall to offer student essentials beyond educational materials, such as electronics, fashion and home and living products. "Ultimately, KipleMall's goal is to continue building its services to better cater for students' academic and lifestyle needs."
As for universities, they can create a co-branded platform with KipleMall via KipleUNI Community in the Kiple app or their e-wallet. This allows the customisation of materials for their own students according to their respective needs.
This move aids universities in not having to build their own platform from scratch. Ultimately, for students, all products and services in KipleMall are curated for them, so they don't need to spend a lot of time searching for their educational materials.
"When we launched the KipleUNI Community in 2019, we built co-branded partnerships with a few major universities across Malaysia. This carries holistic solutions, from e-wallet services to digital student ID, facility booking and merchant discovery network, to name a few," says Lew.
KipleMall includes a feature that allows students to sell items or trade with one another. The peer-to-peer selling and buying feature essentially connects students on the same campus. This means they can sell materials or products they no longer need to a community that needs them, all within a safe and trusted environment. Tertiary education materials can be pricey, so the feature helps students seek out the best deal that will not bust their budget.
To prevent students from trading or selling pirated books, all product listings are vetted by Kiplepay. All sellers, including the students, are informed of the listing guidelines to ensure no prohibited products are sold.