This article first appeared in Forum, The Edge Malaysia Weekly, on March 19, 2018 - March 25, 2018.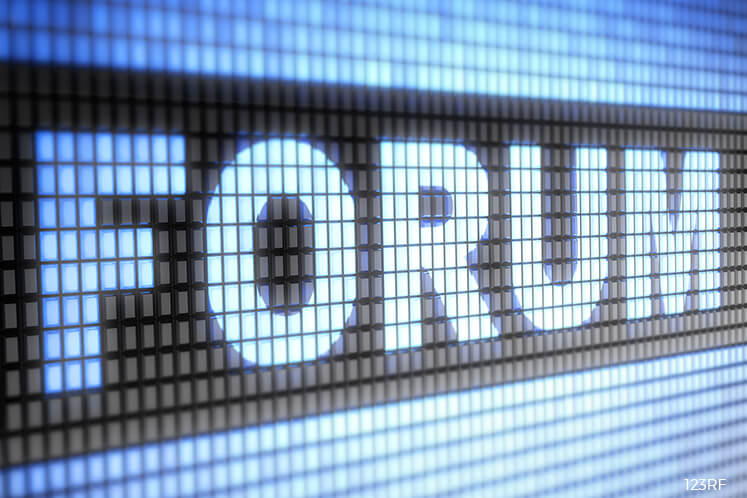 Malaysian parents place a high premium on education as it ensures a bright future for their children. Parents have to make decisions on the education of their children based on the options available to the latter at every key stage of their academic life.
The decisions that parents make are heavily influenced by the confidence they have in the various education pathways they choose, what they can afford and what they think is acceptable to their child in order to get to the next stage. The ultimate goal is to ensure their children are able to secure a good and well-paying job, contribute positively to society and, of course, lead a comfortable life.
The most important academic stage is arguably the one before tertiary education — the qualifications and preparations required to enter pre-university programmes and various colleges.
The Sijil Pelajaran Malaysia (SPM) is the main national examination that awards candidates with secondary school qualifications, provided they pass. It is taken in Form 5 after 11 years of schooling and is one of the pathways to tertiary education.
Government education is free (apart from the necessary purchases like school uniforms, stationery and some books), ensuring that in terms of qualifications, at least 70% of Malaysians today have SPM.
Of late though, many parents have been seeking alternative pathways to tertiary education, leaning towards the International General Certificate of Secondary Education (IGCSE), which is based on the British curriculum. Two examination boards — Pearson Edexcel and Cambridge —
offer the IGCSE, although Cambridge IGCSE is the world's most popular international qualification for secondary education.
The Malaysian Cambridge Assessment International Education statistics show that in 2012, about 3,000 local candidates sat for the IGCSE. By last year, this figure had risen 293% to 8,800 candidates. It is said that some 500 candidates will be sitting for the Mathematics paper of the IGCSE examination in May at a main test centre in the Klang Valley. The Cambridge IGCSE is gaining in popularity indeed.
Those who can afford to send their children to international schools have a wide range of choices. These schools tend to be the best option for IGCSE as they have to be registered as a Cambridge institution and meet the quality benchmark set by Cambridge Assessment International Education. The annual tuition fees at upper secondary level range from RM24,000 to RM100,000.
Those who seek a more affordable option for IGCSE can decide on private learning centres or home-schooling with monthly tuition fees ranging from RM700 to RM2,000. Students enrolled on these courses will have to be registered as private candidates and take their IGCSE exam at selected test centres around the country. Fees for each IGCSE paper range from RM600 to RM2,800.
However, parents who choose the affordable route must do their research to ensure that the learning centres are suitable for their children and that they meet the requirements of their chosen tertiary programme. Many pre-university foundation or A levels programmes require five to six IGCSE subjects with varying grades.
My personal journey with IGCSE was through planning for my eldest daughter. She will be sitting for four of her IGCSE papers this May as a private candidate. She took two papers last November, making it a total of six subjects. She takes lessons from subject-specific, home-based tuition teachers who have experience in conducting IGCSE classes. She started at the end of Form 3, attended Form 4 in a national secondary school while going through the home-tutoring programme after school. But she opted out of Form 5 this year to focus on her IGCSE lessons and exam.
I chose this pathway for her because it allows more flexibility with scheduling and I am able to chauffeur her around. The next step is to enrol her on a local UK university foundation course. I have listed links of the references I have seen and read. Do visit PageMalaysia.org and search by the tag "IGCSE" for the links, write-ups, opinions and resources of my road to IGCSE and beyond.
In whichever step parents take for their children on alternative secondary school qualifications, it is crucial to refer to various resources on the internet, speak to teachers, parents and students with some experience, visit and take trial classes (if possible) at the schools and learning centres and ensure that it is the right choice for the child and his future.
Is it necessary to ditch SPM for IGCSE? No. But it is something to consider and a good and plausible choice that one can make if one can afford it.
---
Tunku Munawirah Putra is honorary secretary of PAGE Malaysia
Save by subscribing to us for your print and/or digital copy.
P/S: The Edge is also available on Apple's AppStore and Androids' Google Play.