This article first appeared in Forum, The Edge Malaysia Weekly, on November 20, 2017 - November 26, 2017.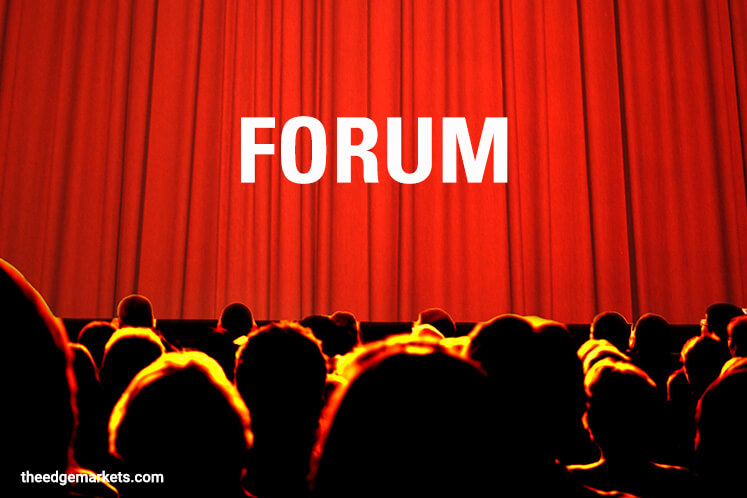 Best practices and strategies used to help students and schools perform better should not be just showcases of success but must be shared. This can be done via a how-to so that they can be replicated with ease to achieve the desired effect, much like how a franchise business operates.
The Parent Action Group for Education Malaysia was invited by Voices of Peace, Conscience and Reason to attend a parent-teacher association (PIBG) discussion mooted by the district education office of Sentul to discuss strategies to develop synergy between parents, schools, teachers and students towards achieving the goals of Transformasi Nasional 2050 (TN50).
This is a good initiative to jumpstart the discussion on how schools can engage parents and the community to create partnerships and work together towards the accomplishment of academic and co-curricular excellence by the students.
Parent and community involvement in schools is one of the shifts required to transform our education system as envisioned by the Malaysia Education Blueprint 2013-2025 (MEB). The Ministry of Education has developed a programme called PIBK (Penglibatan Ibu Bapa dan Komuniti) to create interest in TN50 and ensure a wider take-up of the process.
The MoE has groomed 96 PIBK coaches to engage parents nationwide and to encourage them to get involved in their children's education and be active volunteers at their schools. These coaches comprise PIBG chairpersons who have successfully run various programmes in their respective schools and communities that impacted the bottom line, saw the students achieve better academic and extracurricular results and lowered absenteeism, ultimately, transforming the schools into a positive learning environment.
It was encouraging to hear one of the PIBK coaches from SK Desa Pandan share his school's success stories and showcase various programmes that have worked for the school. The parents are exemplary in contributing their expertise and time to the school. They have become teaching assistants, extra-curricular instructors, traffic wardens, and the list goes on. It was astounding but heartening to hear how much parental participation takes place in that school. One can only imagine the amount of time and energy spent and the commitment shown by the PIBK leader to drive this transformation, and to get the support of the parents to implement the programmes.
The PIBG discussion took place at a Chinese primary school (SJKC) in Kepong. What was most striking about the school was how outstanding it looked in comparison to most of the national schools in the country. Even a high-performing national primary school located in one of the world's Top 10 coolest neighbourhoods (according to travel website Lonely Planet) does not look half as good as the SJKC.
The students will probably be shocked when they move up to a national secondary school that could probably benefit from employing the administrative tactics of their primary school on how to improve its infrastructure. As such Chinese schools have many best practices to share, there should be more collaborative efforts between them and the national schools.
We should also observe and learn the workings and aspects of the best education systems in other parts of the world. A recent conference in Kuala Lumpur, organised by BFM Edge and Yayasan Hasanah, entitled Education in the 21st Century: The Finnish Experience, showcased the much-revered Finnish education system.
The Finnish education system ensures that the students learn and that nothing gets in the way of their ability to learn, be it their socioeconomic status or their health and mental abilities. This is equity in education in its truest form.
Finnish teachers are highly trained — they are required to have a master's degree — and their profession is held in high esteem. Their recruitment is done via psychometric suitability to ensure that they will be good at their job.
Every school is Finland offers the same quality education. There is no such thing as bands that categorise the schools by their achievements in national examinations.
The strength of the Finnish system is the way it supports pupils in need of special help and attention. Additional assistance is available for those with learning difficulties, developmental disabilities and mental health issues, among many things, that may hamper their learning.
The teachers have a national curriculum to follow but they can choose to teach in any way they deem fit. Their curriculum highlights transversal competences, such as broad-based knowledge, skills, values and attitudes, that are integral to life in the 21st century. The Finnish teach competence skills in contrast to the Malaysian method of rote learning, being content-driven and aiming to complete the syllabus before exam time.
Finnish parents get involved by having meaningful dialogues with the teachers on the progress of their children. There is no need for extensive parental and community involvement like our PIBK's. They even provide free lunches — and have been doing so since 1948.
Collaboration and employing best practices can work but we need to get our priorities and direction right.
Still, how adaptable is our education system to accommodating best practices like transversal competences? Will we be able to realise and remove ineffective and archaic ways of doing things?
It is high time we got our act together.
---
Tunku Munawirah Putra is honorary secretary of PAGE Malaysia