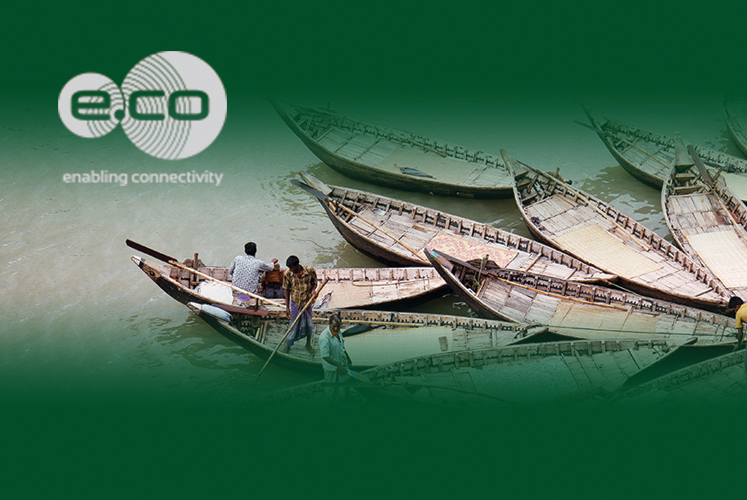 KUALA LUMPUR (July 3): Telecommunications infrastructure services company, edotco Group Sdn Bhd, and the Telecom Infra Project (TIP) have said they are on track to unlock new network efficiencies that will improve connectivity at urban street level and indoor coverage in underserved areas in Southeast Asia and South Asia, starting with Malaysia.
In a statement today, edotco said this latest advancement is a further example of a deepening strength through TIP's ecosystem, a global community of companies and organisations that are driving infrastructure solutions to advance global connectivity.
"With the initial phase of the collaboration on the OpenRAN trials progressing well, we are moving to the next phase focusing on the development of end-to-end urban solutions for 4G and 5G. The next phase will focus on the development of a deployment blueprint which will be tested in a TIP Community Lab together with System Integrators, with the goal of simplifying the process of network coverage extension and modernisation," it said.
Once the blueprints have been validated, they will be shared with the broader TIP community and products will be listed on TIP Exchange, the group dded.
"With new network demand on the rise and the critical need to connect the underserved communities, we must accelerate the adoption of next-generation solutions. These new solutions, based on a vendor-neutral hardware and software-defined technology, will present a technological revolution for seamless connectivity in underserved communities, while providing cost-effective options to network operators," said edotco's interim chief executive officer Datuk Izzaddin Idris.
Both edotco and TIP will also soon conduct proof of concepts for 4G OpenRAN across 15 locations within the Klang Valley, which according to the statement, marks the first and largest field trial of OpenRAN in the Southeast Asia region.
TIP executive director Attillio Zani said: "This project shows TIP's commitment to delivering open, disaggregated network solutions across all connectivity scenarios, from ultra-rural to dense urban environments. This new collaboration to develop end-to-end urban solutions addresses the increasing needs from service providers to deliver better connectivity to their customers in urban environments."
"This is a great example of how companies can collaborate in TIP's ecosystem to build and test (validate) the robust infrastructure needed to provide the backbone for critical services, smarter cities, safety and digital inclusion," he added.