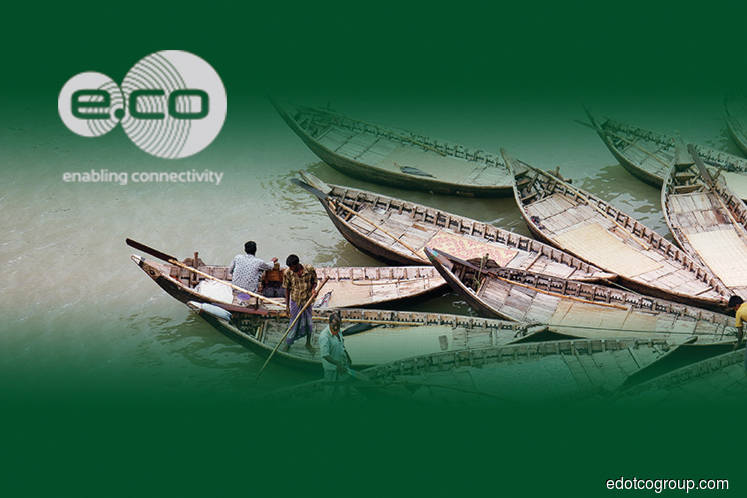 KUALA LUMPUR (Nov 29): edotco Malaysia Sdn Bhd and Huawei Technologies (Malaysia) have entered into a collaboration to deliver the next generation telecommunication solutions to mobile network operators (MNOs), promising to benefit their users with enhanced connectivity.
edotco Group Chief Regional Officer Wan Zainal Adileen Wan Puteh said the two companies started the proof of concept earlier in May and the world's first multi-operator, multitechnology indoor solution had been installed in Stesen Sentral Kuala Lumpur with all four MNOs in Malaysia on board.
"Celcom, Digi, U Mobile and Maxis have fully integrated into this Small Cells solution that have been deployed and have begun providing enhanced coverage and connectivity for their users passing through KL Sentral," he told reporters after sealing the collaboration with the signing of a memorandum of understanding (MoU) today.
The two-year MoU leverages both parties' expertise to develop viable go-to-market strategies, commercial offerings, technical architecture, as well as deployment plans. 
He said the two companies were also currently working on identifying the next site to implement the Small Cells solution.
Wan Zainal Adileen said this pioneering project was implemented in response to increasing data consumption needs, especially in a high traffic location like KL Sentral, while being a significant step towards 5G readiness in Malaysia. 
Also present was Malaysian Communications and Multimedia Commission, Communications and Digital Ecosystem Sector Chief Officer, Datuk Mohd Ali Hanafiah Mohd Yunus. 
Mohd Ali Hanafiah said as a technology adopter, Malaysia followed through on the technological evolutions from the adoption of 2G, 3G and currently 4G.
"When 5G is ready, we will also follow suit but with the best practice and procedures that fits the country and its stakeholders," he added.