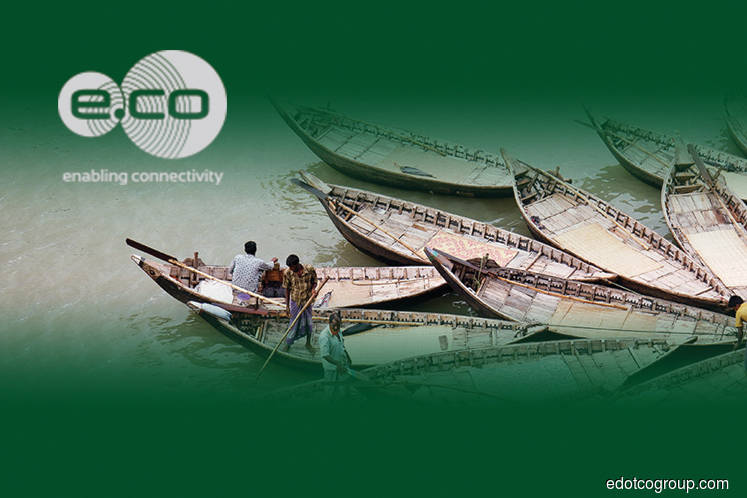 KUALA LUMPUR (Aug 14): Malaysia-based integrated telecommunications infrastructure services company edotco Group Sdn Bhd (edotco) is collaborating with New York-listed Intelsat SA to advance connectivity capabilities across edotco's footprint in South and Southeast Asia through pioneering industry solutions.
In a statement today, edotco said under the collaboration, they planned to combine their core expertise in satellite and terrestrial backhaul to offer an improved and more holistic service as a means to deploy a better rural solution, solve backhaul issues and expand edotco's remote site monitoring and surveillance.
"The need to narrow the connectivity gap is even more crucial now as we move towards the adoption of 5G, Internet-of-Things (IoT) and smart cities," edotco's chief executive officer Suresh Sidhu was quoted as saying.
He pointed out that improving connectivity in rural and remote areas has become a key priority for mobile network operators (MNOs).
"Working with Intelsat will allow us to bundle satellite backhaul into our existing offerings, helping operators extend their services to hard-to-reach areas. This collaboration will present MNOs with a new generation of network services," he said.
Meanwhile, Intelsat's regional vice president Asia Pacific Terry Bleakley said by collaborating with tower providers like edotco, both companies could use their expertise to expand infrastructure that connects more people and delivers more services.
With a deep-rooted presence throughout South and Southeast Asia, edotco has been empowering MNOs with greater connectivity with innovative solutions that meet the evolving telecommunications needs across the region.
Intelsat operates the world's first globalised network, delivering high-quality, cost-effective video and broadband services anywhere in the world.