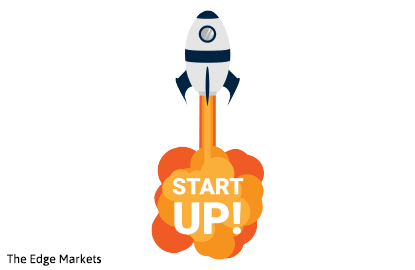 This article first appeared in #edGY, The Edge Malaysia Weekly, on February 1 - 7, 2016.
Not too long ago, there was a real fervour for mobile apps. Everyone wanted to build an app for his or her company, brand and product. Lots of people had ideas to make and sell apps — such as games, productivity tools or something else — to complement their product or service. But now, that appetite has waned.
The reality is that it's super difficult to make money from apps. For one, there are thousands and thousands of apps in the App Store and Google Play. Competition is tough. Also, it isn't easy to persuade users to pay money for apps or to unlock premium features.
The spotlight then turned to online platforms and today, a stream of new platforms continues to be rolled out.
While most people think 2016 will be tough for businesses due to the bleak economic outlook, four  start-ups — CurrenSeek, Touristy, LYLTechnology and FashionValet — remain hopeful about the year.
Touristy founder Aaron Sarma believes it's a great time to be in a travel  start-up with many holidaymakers coming to and travelling from Asia. "We see this as an opportunity for us at Touristly to build a platform that will help our customers travel by providing a great trip planning experience at unbeatable prices," he says.
FashionValet expects to keep growing because it is expanding simultaneously in multiple countries. "The good and bad will come, but we can only anticipate that FashionValet will get through all its challenges and come out stronger and more experienced. However, we expect most of the growth to come from outside Malaysia because we feel the local market will be slow in 2016," says Vivy Yusof, founder of FashionValet.
Local customers will want to make their money go further due to the poor sentiment.
LYL Technology is planning to develop and market a few more apps, and is trying out a new financial services app for migrants.
CurrenSeek is a location-based community-driven currency comparator app that empowers travellers to save up to 30% before they even start travelling. While it isn't so optimistic about the outlook for the year, it still hopes to get a new round of funding.
"Signs of a global economic downturn will probably affect the travel industry and may cause investors to be slightly more risk averse," says CurrenSeek co-founder David Oh.
With funds for entrepreneurs drastically reduced in Budget 2016, it will only make the going tougher.
Banking on a weakened ringgit
Some of these businesses are hoping they can bank on the weakened ringgit.
Vivy says the weak ringgit has been a double-edged sword. While it has helped her business grow internationally, local brands have reduced production for various reasons, including higher costs..
As for the travel industry, Sarma believes that many Malaysians will be looking for more local and regional destinations instead of longer routes.
"Since Touristly focuses on destinations in Asia-Pacific, we believe our offerings are ideal for the current climate. We are working on launching many more Asian destinations this year to give travellers more options," Sarma says.
Oh believes users will be looking for more savings, which could help lead to more usage of CurrenSeek. However, demand and use of the app can be expected to decrease if the travel industry takes a big hit.
While the economic climate might not be ideal, Malaysians love to travel and take advantage of the many long holiday weekends this year.
Making it
So, is this year a good time to start a new business? How many will be able to pull through and grow?
Touristly and CurrenSeek believe that any business that provides value to the customer will thrive regardless of the state of the economy.
Sarma thinks there may be some consolidation in highly competitive industries like e-commerce and the on-demand economy. "We will probably see a few acquisitions and sadly, not all companies will make it through the year," he says.
According to Oh, platforms and apps that are focused more on meeting wants instead of needs will probably be affected as consumer spending is expected to reduce.
That being said, investors are also more likely to fund scalable  start-ups that address a true pain point.
LYL Technology co-founder Mehedi Hassan says it will be very difficult to get any funding in such a dire economic situation. "Most venture capitalists have become very much stricter. I think they do not want to take unnecessary risks. They will invest only in those that are making some revenue or profit," he says.
His company has stopped looking for VCs and is trying to survive on its own by earning some revenue and reinvesting to develop more apps.
However, these  start-ups believe that every challenge is an opportunity. Oh strongly advises entrepreneurs to set aside sufficient resources to ride the cycle if the economy stumbles.
"Sooner or later, things will turn around," he adds encouragingly.
Overall, entreprenurs will see their startups face more instability this year. With what's going on in Malaysia's economy, it seems the market only has space for a few as established startups try to stabilise and grow.