This article first appeared in Personal Wealth, The Edge Malaysia Weekly, on October 15, 2018 - October 21, 2018.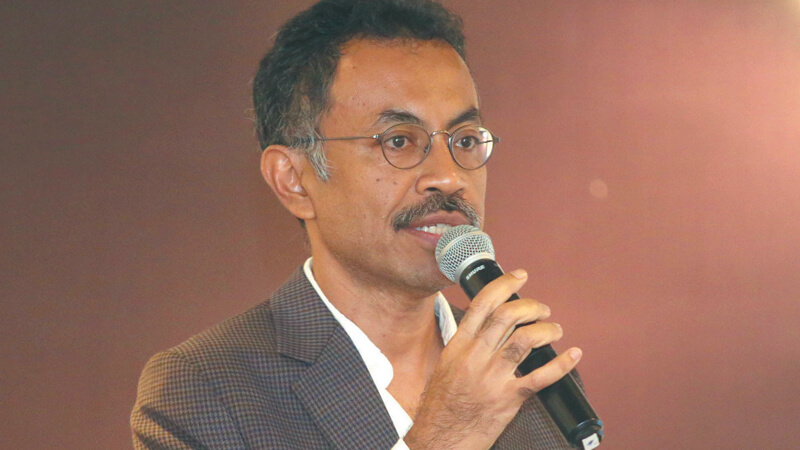 The Private Pension Administrator (PPA) is working with the government and related authorities to encourage individuals to save more for their retirement, its CEO Husaini Hussin said at The Edge-Kenanga Retirement Forum 2018 in Penang recently.
For instance, he said the government is looking to extend the tax relief of up to RM3,000 given to individuals who invest in Private Retirement Scheme (PRS) funds. "The tax relief was started in 2012 and is supposed to end in 2021. However, the government is looking at extending it even though it has other priorities. The decision could be made based on feedback from industry players."
Speaking at the session titled "PRS: Adding Vibrancy to Malaysia's Pension Landscape", Husaini said the authorities are also looking at lowering the sales charges imposed by PRS funds to help individuals reduce their cost of investing. "We already allow individuals to compare the sales charges of the PRS funds online. Youth aged 30 years and below enjoy a 0% sales charge when they sign up [and invest] via PRS Online," he said.
However, Husaini said investors should not compare the annual management fee of the Employees Provident Fund to that of the PRS fund providers, which consist of private asset management companies. The EPF can afford to charge investors an annual management fee of only about 0.3% because it has the economies of scale, managing RM800 billion of funds.
Husaini also said exchange-traded funds (ETFs) could be introduced in the future. "It might take some time for ETFs to be made available [in this manner]. The ETF industry is still new in Malaysia and it is not able to cater for investors' retirement needs yet."
He said the PRS industry has been steadily growing over the years. From 2013 to 2017, investors in PRS funds grew 36% annually. The number hit 350,000 in August this year, said Husaini. This is a positive sign that individuals are becoming more aware of the need to save more for their retirement, he added.
Meanwhile, the assets under management (AUM) of the PRS fund providers grew by 51.6% annually from 2013 to 2017. The AUM reached RM2.5 billion in August.
Going forward, PPA hopes to increase awareness among individuals about saving early for their retirement. It has launched PRS Online, which allows individuals to invest in PRS funds via their laptops and mobile phones. It has also modified and improved its online retirement calculator, which individuals can use to gauge the amount of funds needed to retire comfortably.
"It is quite sophisticated as we allow you to factor in the inflation rate and the annual growth rate of your salary. It will tell you how much you will have when you reach the age of 60 and how much more you need to save. It is a known fact today that it is not enough for you to only rely on your EPF money to have a comfortable retirement.
"The general rule is to make sure that upon retirement, your monthly income is two-thirds of your last-drawn salary," Husaini said.
He also encouraged companies to help their employees contribute to PRS funds. These companies will be eligible for more tax relief. "Corporates and businesses enjoy a 12% tax relief when they contribute to the EPF on behalf of their employees. There's another further 7% relief for contributions to PRS."