This article first appeared in Personal Wealth, The Edge Malaysia Weekly, on October 15, 2018 - October 21, 2018.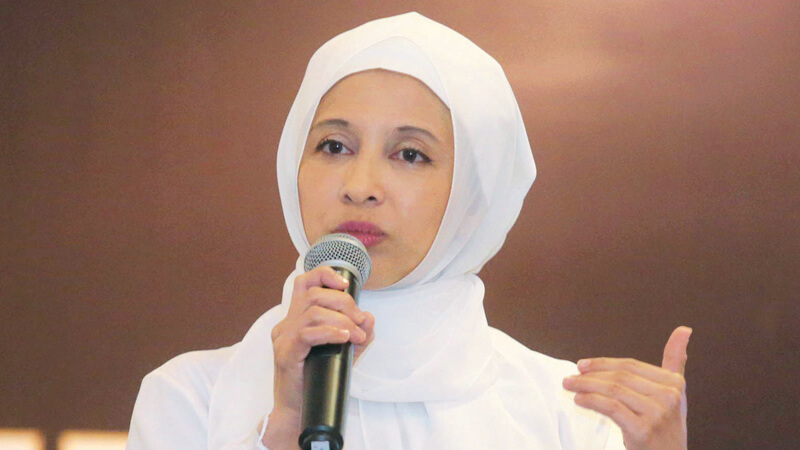 How things have changed. It is not as easy as before to save and invest for retirement. Longer life expectancy and a higher cost of living require Malaysians to reconsider their financial planning strategies in order to have a comfortable retirement, said speakers at The Edge-Kenanga Retirement Forum 2018 held in Penang on Oct 6.
"Back then, life was simple. Things didn't cost so much and older folks depended on their children to look after them. They didn't really need a huge retirement nest egg to live a life of quality. But that, I believe, is history. The economic dynamics have changed," Anna Taing, managing editor of The Edge Malaysia, said in her welcome speech at the forum themed "Navigating the Conundrum".
Malaysia will become an ageing nation by 2020, which means 7% of its population will be more than 65 years old. By 2045, the number will reach 14%, which will then define the country as an aged nation.
"Income growth that does not commensurate with the rising cost of living is among the biggest hurdles that make retirement a frightening prospect. Discretionary spending power is limited and there is very little to save come the end of the month. Based on the results of several surveys, less than 25% of the working population say they have enough funds to retire comfortably. To mitigate this, people will need to work longer and redo their financial planning strategies," Taing said.
Four speakers gave their views on retirement planning and the solutions available. Balqais Yusoff, head of strategy management department at the Employees Provident Fund, talked about how individuals can prepare for a better retirement, and the role the EPF plays in this aspect. Saw Leong Aun, group managing director of Rockwills International Group, spoke on the importance of including digital assets in one's estate plan.
Husaini Hussin, CEO of Private Pension Administrator Malaysia, delved into how funds under the Private Retirement Scheme can be an option for those preparing for their golden years as well as the incentives available to those who contribute. Sin Chee Kwan, CEO of Fin Freedom Sdn Bhd, then presented her views on why individuals should always begin with the end in mind when it comes to their retirement.
The forum was organised by The Edge Malaysia in partnership with Kenanga Investors Bhd.
---
Malaysia is one of the fastest ageing nations in the world. According to Balqais Yusoff, head of the strategy management department at the Employees Provident Fund, the country will take only 25 years to move from an ageing to an aged nation. In comparison, countries like France took over 100 years to make the same transition.
This is alarming for Malaysians, as most do not have enough savings for their retirement.
"The country has one of the lowest savings to gross domestic product ratios in the world at 6%. The US — which does not have a mandatory savings fund — has a savings to GDP ratio of 9%.
"This is why institutions like the EPF matter. With the EPF, Malaysia achieves a 30% savings to GDP ratio, standing tall compared with other emerging markets," said Balqais at the recent The Edge-Kenanga Retirement Forum 2018.
In addition to the low savings rate, Balqais revealed that Malaysia also has a high household debt to income ratio and most EPF members admit to overspending their monthly income. "In a recent survey, we found that 54% of our members want to retire before the age of 60, yet 78% of them spend more than their monthly income.
"Additionally, Malaysia's household debt to income ratio of 146% is one of the highest in the world, well over developed nations like the US and the UK. This means that for every ringgit a household earns, they owe financial institutions RM1.46. Imagine how high this number would be if we include the borrowings they may have made from unlicensed creditors," said Balqais in her presentation, titled "Preparing for a better tomorrow".
Balqais said there are four key issues that need to be addressed immediately to prepare the country for the challenges of being an aged nation. These issues are longevity, health concerns, financial literacy and changing the work landscape.
Longer life expectancy has become the new normal. According to Balqais, the number of octogenarians (those aged 80 to 89) worldwide will total one billion in 2050, compared with just 134 million today, and the number of centenarians will rise to four million from half a million today.
"However, the human body is not programmed for immortality. About 10 years before someone dies, they lose healthy life expectancy. On average, at the age of 68, a Malaysian is confronted with a number of non-communicable diseases because we are not taking care of our bodies. Only 10% to 15% of our longevity is determined by genetics, the rest is determined by our lifestyle," said Balqais.
"Of course, the older a person gets, the higher their medical costs will be, so this needs to be considered as well. So, we have to start taking care of ourselves."
There is also a need to improve our financial behaviour to save more for retirement. Balqais said that only 33% of EPF members meet the quantum of basic savings, and 85% regret not saving more. "In addition, Malaysia's financial literacy is 34%, disconcertingly low when compared with Scandinavia at 70%.
"This means that only 3 in 10 Malaysians are financially literate. They can be neurosurgeons or engineers, but they probably would not understand the importance of the compounding effect in retirement savings. This is why even those with a higher income face problems in their retirement," she said.
These issues are part of a ticking time bomb that will blow up if it is not managed properly today, said Balqais. As a strategic response to the challenges, the EPF has introduced several initiatives. These include allowing self-contributions over and above than the statutory contribution rate, abolishing the minimum voluntary contribution of RM50 and launching voluntary retirement schemes, i-Saraaan (for those working in the informal sector) and i-Suri (for homemakers).
She added that by January next year, the EPF will allow its members to contribute any amount anytime. This will give them the chance to save no matter how small an amount and enjoy the dividends over time.
"Two years ago, the EPF changed its vision to help our members achieve a better future. That vision is defined by three components — financial security, health and a happy and meaningful life. So, not only do we urge members to have savings, investments, protection and shelter over their heads, we are also telling them to take care of their well-being.
"Being financially sound is not everything — just look at Anna Nicole Smith, Kate Spade and Anthony Bourdain. It is apparent that money does not guarantee anything, so, members should really take care of the three components to have a holistic retirement," said Balqais.
If needed, members can reach out to the EPF's free retirement advisory service (RAS), which is available at 28 EPF branches, said Balqais. RAS officers will analyse their net worth, insurance coverage and retirement cost to determine ballpark estimates that can help them better plan their retirement. The officers also educate the members, particularly on topics such as financial and retirement planning mistakes and myths.
Moving forward, members can rest assured that the EPF will continue to invest in a well-diversified portfolio to give them stable, consistent returns, said Balqais. "We have good people making our investment decisions and we do that in-house. In fact, the EPF is the cheapest fund manager in Malaysia, and one of the cheapest fund managers in the world. For every RM100 under our management, we only spend 30 sen."